DIVALV 22 was the perfect place for crossdresser's socializing from across the country and at least one from Australia. There were numerous outings during the day like the wig seminar at Las Vegas Wigs & Fashions. There was also the crossdresser transformation salon N2 The Looking Glass where you could get everything you need along with your photo's and or videos.
Day 2 for me started at 5:00PM when I took UBER to the Cosmopolitan Hotel to meet my CHIC sisters for dinner at STK Steakhouse. Telling the driver to take me to the hotel was a mistake because hotel lobby where he dropped me is on the opposite side of the complex. After walking into the hotel the search began. Up 3 escalators then across the ball room area down a long corridor and finally to the restaurant. Should have brought my fold up ballet flats! Next time I will tell the driver to take me to STK and he will drop me at the escalator then goes directly to the restaurant.

Restaurant was great but very loud, not with voices but, music being piped in. The food and service were awesome and my crossdresser's socializing took on an additional step. Before joining my CHIC sisters I took a chance and sat at the bar in between some civilians and ordered a Cosmo. I don't change my voice so when I ordered the drink everyone knew who I was but said nothing. When the bartender poured my drink the woman of the couple next to me asked what I was drinking. I told her it was a Cosmo which I thought appropriate being that we were at the Cosmopolitan Resort. We then chatted about the pumpkin martini her date ordered. NICE!
We ordered the prefix option at STK because Kimberley, Susan, and I had tickets to the John Legend concert across the street at 8:00 PM. They did a great job and we even had time to kill after dinner.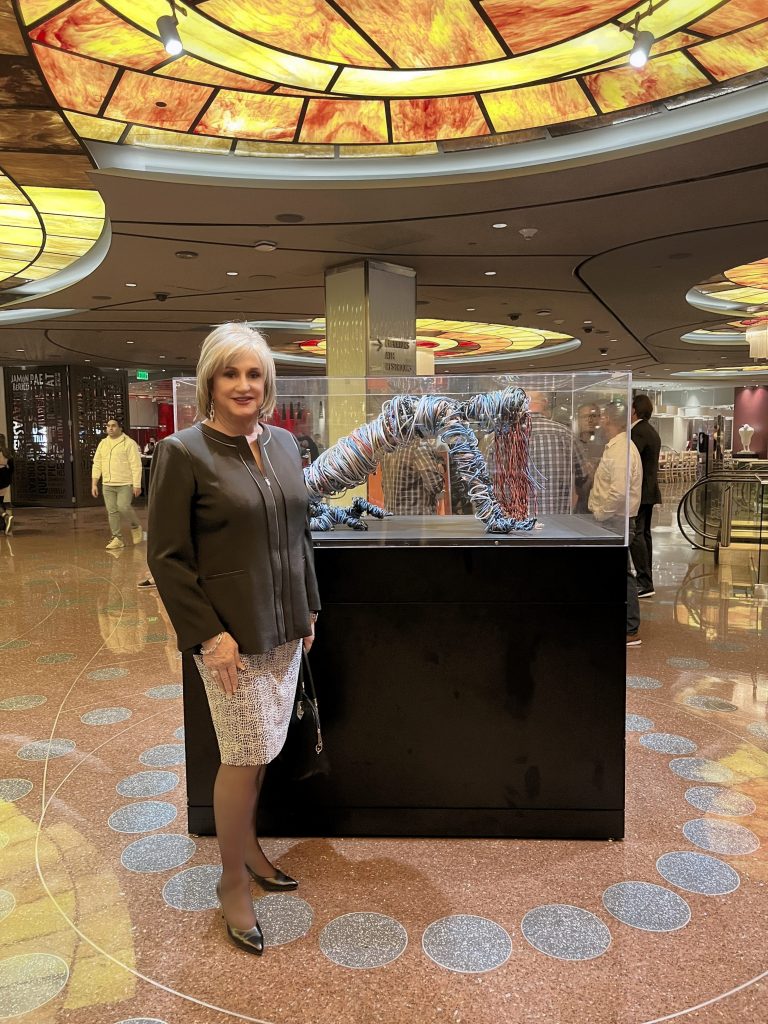 We had great seats for the John Legend concert and I enjoyed his music and show. I had heard of him but never heard his music.
After the concert I went back to the Flamingo Hotel Bird Bar for some more casual crossdresser's socializing but to my chagrin I was the only one. Not to worry I chatted with the bartender and some civilians for a while then off to bed.
More to come for DAY 3.
ENJOY!