CROSSDRESSER PADDING HIPS / BREASTS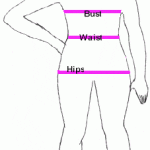 Crossdressers have two ways to approach this issue which are pad up or trim down. Crossdresser padding up is the easiest because you buy your clothes based on your shoulder width or chest size then pad up where you need it. For instance, a size 16W women's dress size will accommodate a 47 inch bust, 38-inch waist, and 47 inch hips. Take the difference between your actual measurements and the 16W. Buy the breast form and hip pad sizes you need to fill in the difference.
Crossdresser Alterations
The other way is to buy miss's sizes which has a larger selection which tops out at 18 usually. I have worn a Misses size 18 that fits my shoulders for years and had them altered to take in the waist and hips properly. That is expensive when you add it all up. If I buy a 16W from the women's section it usually fits perfect without alterations. Buying skirts is a different story I buy 14W because I don't like the larger hip that goes with the 16W.
Crossdresser Padding
Gel pads are almost indestructible and feel very natural. I have heard people say that they are too heavy. When you keep them in place with pantyhose or Spanx you don't even know you have them on.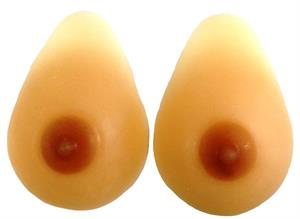 I use Pals Breast forms from Super Gel Products that are made from the same gel as the Classic Curves Hip Pads. Crossdressers will find PALS breast forms are very reasonably priced.
Both crossdresser padding products are solid molded silicone and not liquid silicone inside a plastic form. If the plastic ones get punctured, they will leak. You will have to patch it with duct tape or something else.
I feel it is important to invest in good quality crossdresser padding that is durable and will give you a consistent size. In my opinion if you buy either of these products they will outlast you over time.