Mature crossdresser's, are seen more and more out among the mainstream public. The Friday night before our monthly CHIC meeting affords an opportunity for some members to go out 2 nights in a row. Some travel a great distance to attend meetings and like myself get a hotel room for the weekend. Wanda and some others joined joined me for the January Friday B4. She and I are in the lounge of one of our favorite restaurants in Long Beach. The only crossdresser wife attending that night was Wanda's who took the picture.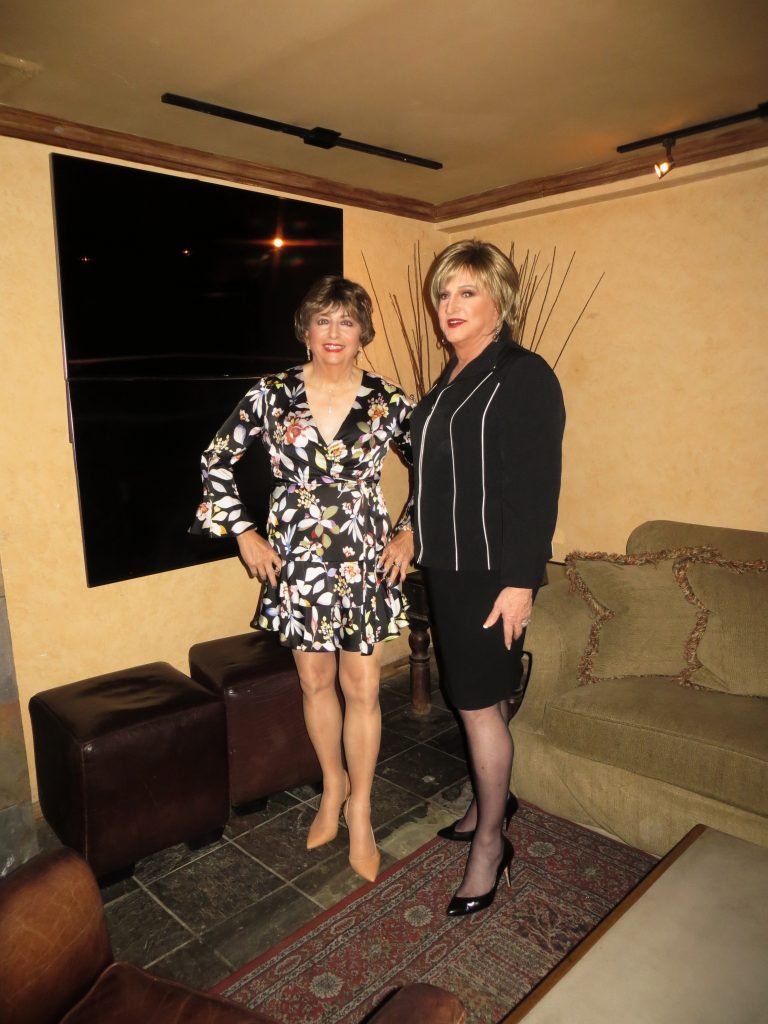 SEASONED CROSSDRESSING
The member ship of CHIC ranges from 42 to 93 the average being about 60. We are a fun group who look forward to our monthly get together's. The knowledge attained over decades is willingly passed along to the younger members if they are receptive.
MATURE CROSSDRESSER'S WITH STYLE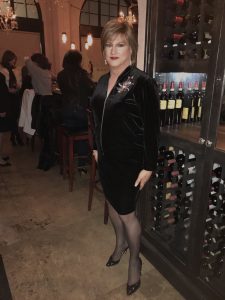 I like many mature crossdresser's prefer to dress on the conservative side without being dowdy or fuddy duddy! I love this jacket and skirt combo that I purchased separately and paired together. The look is timeless which is my goal when ever I purchase something. Only dressing a couple of days per month means if I buy something trendy I may only get to wear it once before it goes out of fashion.
MATURE CROSSDRESSER'S POSITIVE IMAGE
I have some shorter skirts slightly above the knee but mostly prefer the hem mid knee. They will always be in style if not fashion and don't send the wrong message to those I encounter while out and about. The last thing I want is to give the impression that I am available to some boozed up dude looking for action. I always wear the wedding rings my wife bought me in case anyone looks but that doesn't always deter people.
When I am approached in public it is typically from women curious about my being dressed as a woman. Some notice my ring and inquire whether I am married to a man and some are shocked to find I am heterosexual and married to a woman. I have enjoyed many enlightening conversations with these women and even their husbands on occasion. I am sure the conversations would not happen if I was dressed in a manner that made them uncomfortable.
Micki Finn