People make a CD connection much differently today than they did years ago when I began looking. One thing that is the same today though is that you don't really know what to expect until you are face to face with someone. Prior to the internet you either went to a club or event or got a P.O. Box and answered ads in TV Epic or Transvestia then exchanged letters to make a CD connection.
I think the goal has always been the same whether it's a desire to connect with someone to share experiences in common with another crossdresser or looking for a sexual partner. Regardless of the goal the methods were similar as they are today. The magazines mentioned above are long gone along with the P.O. Box method. Today everything is online for making a CD connection but while there are websites like Crossdresser Heaven and others where people can contact others, I think that there is a much better way to make a CD connection.
In my opinion the crossdresser events are still the optimum way to meet other crossdressers. While they are no longer just crossdresser oriented and are now promoted as Transgender events everyone is under that umbrella. It makes no difference whether you are interested in making a CD connection or another connection you are more likely to have a successful outcome at the event. The picture below was taken at the 2019 Diva Las Vegas with me on the left, Susan in the middle and Wanda on the right. I met them at the 2018 Diva Las Vegas, and they have since become members of CHIC and friends.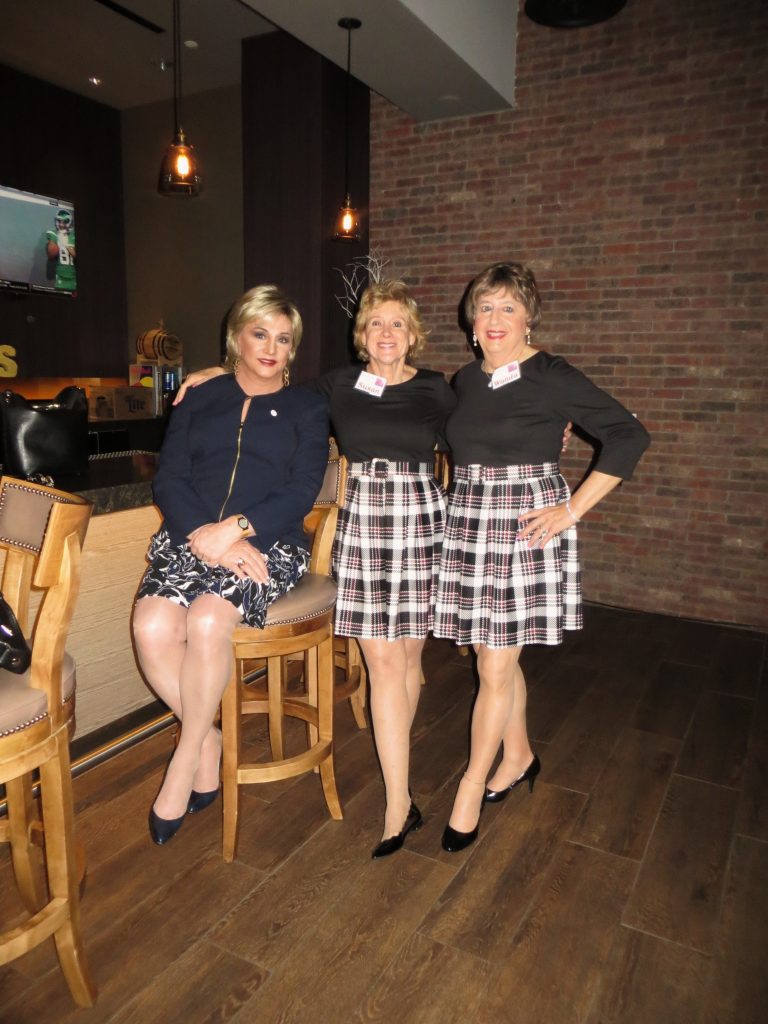 While I have attended many national CD events across the country over the years, I have only been involved in the planning of one. I have been a volunteer for a few years with DIVA Las Vegas. It is held in Las Vegas toward the end of October each year for 25 years now. I coordinate the dinner at Ruth's Chris restaurant for the past couple of years and participate in the planning of the event as a whole with others.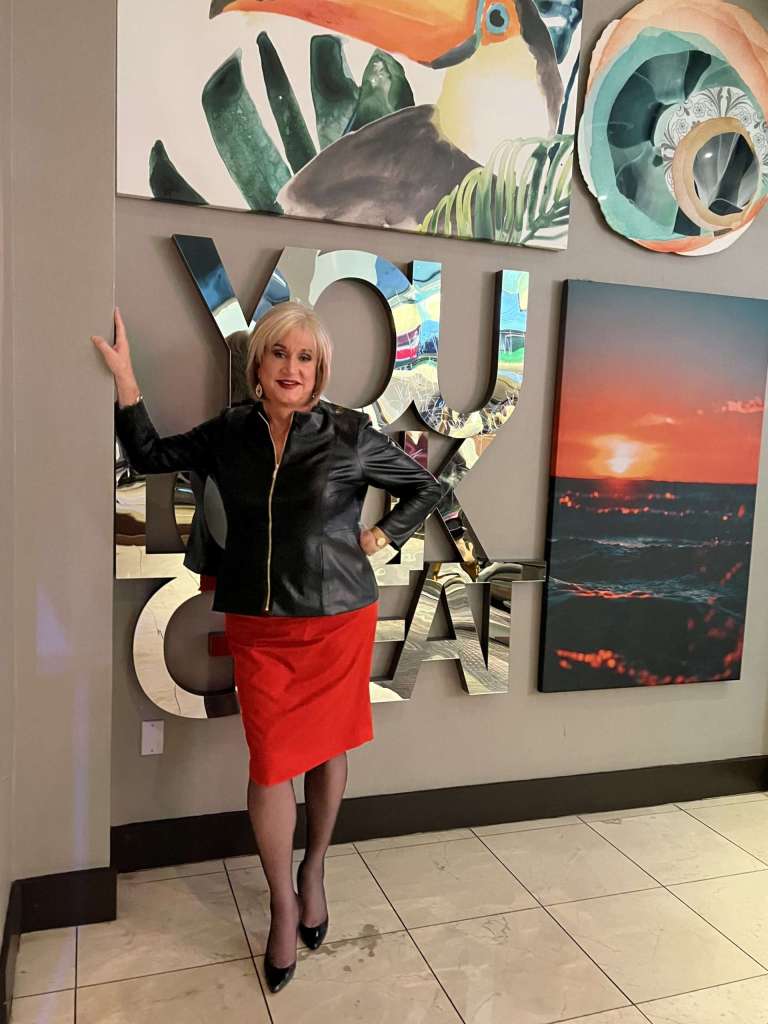 The experience has given me knowledge of how everything works and also an insight into how valuable the event is for making CD connections. If you have been around a long time like me and others its almost automatic. "Hi how are ya? Is this your first Diva? Where ya from and BAM! You are on your way to making a possible CD connection. This is especially true for crossdressers who don't have a list of CD connections that they have made.
If you are attending DIVA for the first time you have an opportunity to get a helping hand that I have never heard of anywhere else. Because all of us were where you are at one time DIVA has a BIG SISTER program dedicated to helping first timers integrate into the event. It costs nothing you just have to register for the event then sign up on the DIVA website requesting a Big Sister and then communicate your concerns. A volunteer will reach out to you and start a dialog to help you plan your attendance.
I met my best friend Ashley 35 years ago at the Texas "T" Party event in San Antonio Texas and we have had fun adventures ever since. Ashley was my sponsor for membership in CHIC which I has been a wonderful experience for me. Many of our adventures are non-crossdresser outings but we have managed to blend golf as Duke and Rocco with our girly Las Vegas trips.
If you are looking for a CD connection or to make friends with other crossdressers a convention like Diva or one of the other east coast events might just be your ticket. I have information for some other events on my previous post from March this year CROSSDRESSER SOCIALIZING.