For almost 40 years now I have enjoyed the benefits of crossdresser socializing with other likeminded people. Most of it has been through organized events ranging from my local group to nationwide events. I have had many great experiences and made some lifelong friends in the process. In recent years my crossdresser socializing was primarily a local group, but I have also gone to Diva Las Vegas several times and Desert Crossroads once this last March. I am somewhat mystified as to why these events are not more widely attended. Other events I attended in the past were The Texas "T" Party, Southern Comfort Conference, Colorado Gold Rush, and California Dreaming in San Francisco. The "T" Party and SCC had around 800 attendees each year from around the world and I am not sure the Gold Rush was that big Cal Dreaming was around 200. These events were sanctuaries with everyone trying to stay below the radar in those days because we did not have the level of acceptance enjoyed today. None of these events exist today but there are others available that I have not attended mainly located on the east coast.
In all of my experience over the years as a crossdresser socializing there has never been a period of acceptance like we currently enjoy. Just this week a former U.S. Surgeon Gerneral reported that there is a problem with people in the 18 to 24 year old population being lonely. Hey kids here is an idea, join a crossdresser club and make real friends. It is far more acceptable for us to be seen and heard in mainstream places we never dreamed of before. The general public is far more accepting of men wearing dresses than ever in my memory. The picture below of Erica and myself was taken in Washington DC at a high-end restaurant near the White House named Bobby Van's. We had dinner with my wife and another friend and were seated across the aisle from Maria Bartiromo from Fox Business News. We were treated like any other customer in the restaurant in 2019 long before trans became such a news item.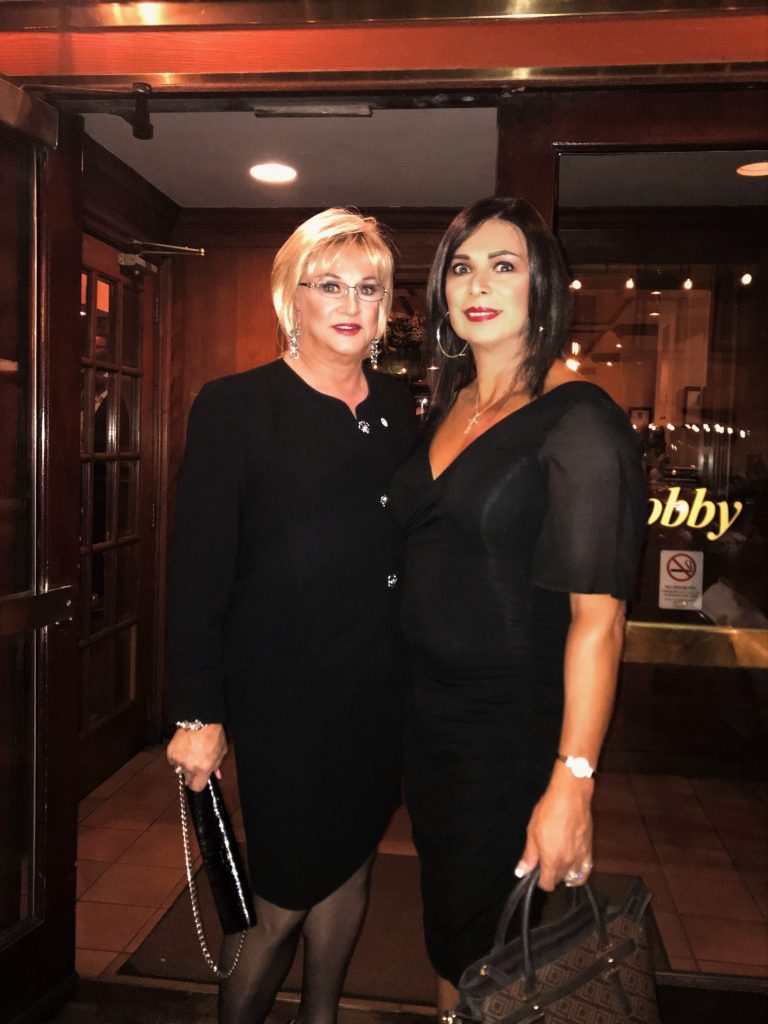 The large crossdressing events are a lot of fun for the most part but when they are over you might or might not have met any people you would ever want to see again. In some cases, though you end up sitting near someone with a similar background you can relate to which for me is the ideal outcome. It takes crossdresser socializing to a different level and sort of expands your horizons.
This week I am in Las Vegas to do some crossdresser socializing with people I have never met, and I am very much looking forward to it. It may sound scary to until I share that they are all part of a club I belong to known as the Vanity Club which has been around for 25 years now. I am secure in the knowledge that they have all been through a thorough vetting process and are classy respectable ladies. I am confident that we will have a great time because even though I have not met them face to face I have read their member profiles on the Vanity Club Website and they mine. No surprises only gurlz just wanting to have fun and share experiences through some quality crossdresser socializing.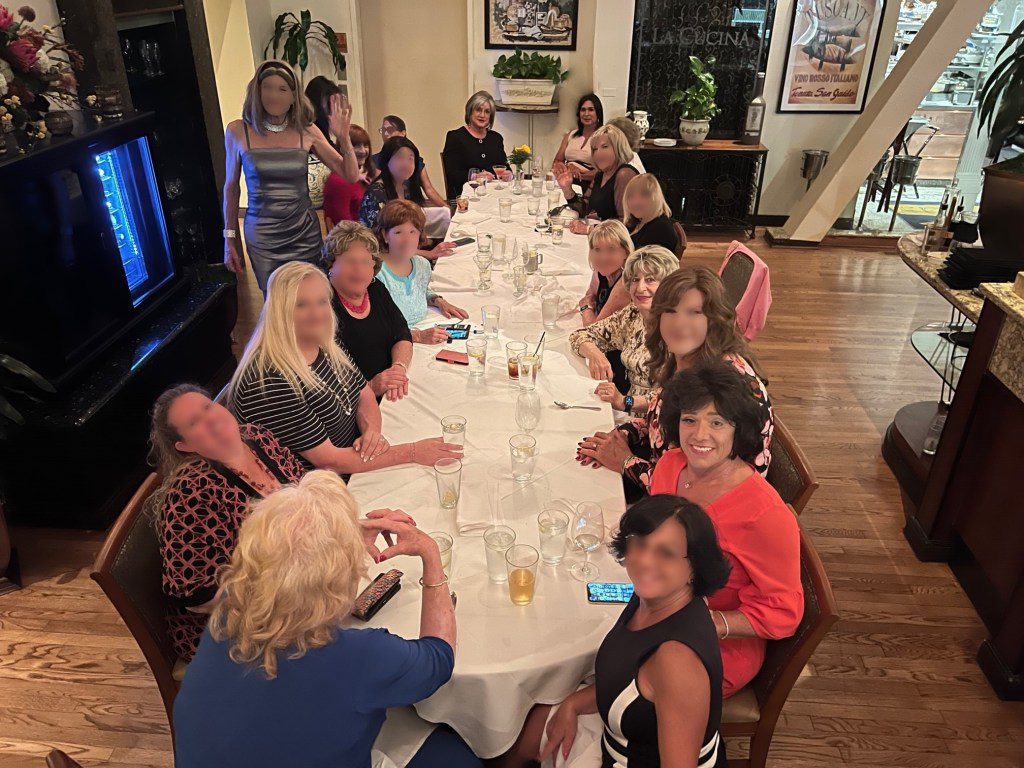 I have not abandoned my local club CHIC where I typically enjoy crossdresser socializing with a more intimate group monthly. It is because I belong to CHIC in the 1st place that I found out about the Vanity Club and was nominated for membership by a CHIC member who belonged to the Vanity Club.
I whole heartedly encourage you to find a local club in your area and take the first step in what I am sure will be a great experience. Don't be discouraged if you don't find one because many have vanished over the years. There are still the larger events going on across the USA that welcome anyone, and you will find people just like you for crossdressers socializing with.
In January there will be 1st Event Boston which in 2023 had over 1,000 attendees and I believe is the oldest continuously held event in the crossdressing / trans world. Then there is another highly attended event in Harrisburg Pennsylvania called Keyestone Conference in March. On the west coast is DIVA Las Vegas held every year in October which is a much less structured event with more of a vacation theme. Many of the activities are held at the same time giving you the option to allowing you to pick and choose which ones you want to attend. DIVA also has a Big Sister program for those needing a little support and encouragement. There are several local clubs that have members attending for crossdresser socializing from Seattle (Emerald City Social Club), Portland (Rose City "T" Girls) and Los Angeles (CHIC) all wanting to add to their ranks.
I think that you will find it rewarding and very much worth your while.