CROSSDRESSING MAKEUP
The number one thing that crossdressers are searching for on the internet is information about crossdressing makeup. Inquiries vary but the majority are about foundation and large size artificial fingernails. I will start with foundation, and you will find the fingernails on my
Crossdressing makeup is needed to look like women and use many of the same products that women do. Where a woman might get away with little or no makeup most crossdressers cannot. The right makeup product in the correct places will create the wonderful illusion that you are looking for. I recommend contouring your face with powder foundation and there are some great links on this site to help you. You can use contouring to change the look of your facial features such as narrowing your nose, round off your square chin, create cheek bones, and disguise your Adam's apple. If you don't know how to contour you need to learn.
FACE CONTOUR BEFORE BLENDING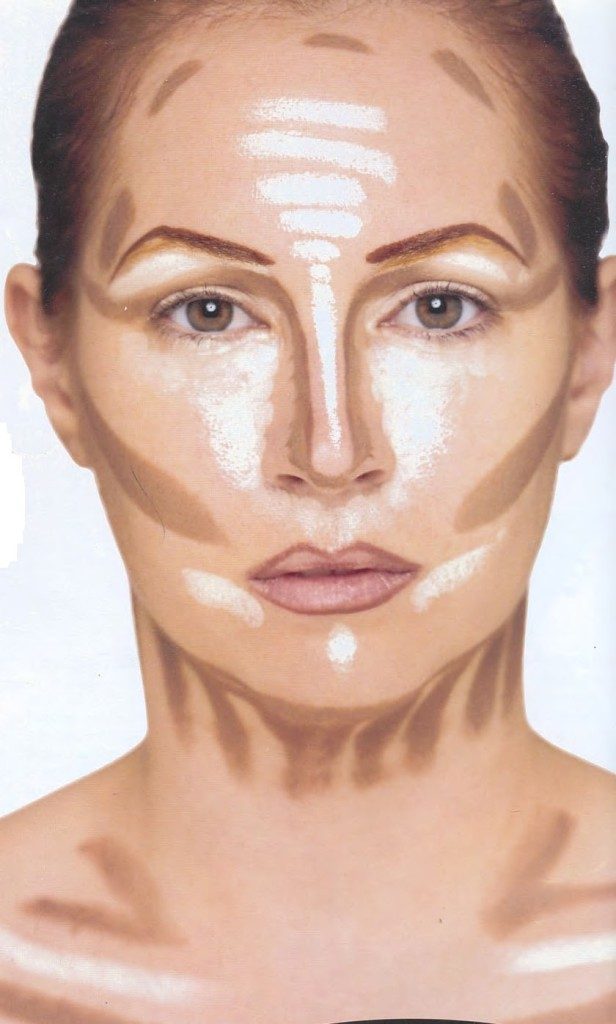 Most people put foundation on first all over the face and in some cases the neck along with the chest. Then follow with eyes, lips, etc. I guess that's because it's called foundation so it should be on the bottom of everything else. For many years I did also until I discovered a method that reduced the time it took to get ready. The foundation we should be looking at is really the skin on your face. That is what we are going to apply the makeup on. The better the face surface you paint on the better it looks so preparation pays off.
My system for the crossdressing makeup process saves me time by getting the difficult stuff out of the way first. The difficult steps are typically where you make the mistakes that take time to correct or require starting over from scratch. This technique for crossdressing makeup process focuses on completing the eyes first which allows you to make corrections as needed. Once they are perfect you move on to the foundation and contouring which are easy, last. The jumping back and forth between steps is intentional and is where the time savings are achieved. Basically, instead of waiting for something to dry or set you jump ahead a step or two and do something else. Then you go back and finish the previous step.
What follows is what I do and why I do it.
CROSSDRESSING MAKEUP FACE PREP
There are two parts to face preparation the first being what you do every day on an ongoing basis to maintain your skin quality. The better your skin looks the better your crossdressing makeup experience will be. To further improve your makeup outcome there are skin treatments available. Things like laser hair removal or electrolysis along with micro dermabrasion will create smooth skin with small pores that will make a big difference in your makeup. To keep it looking good daily sunscreen and moisturizer are a must and will allow you to use less foundation for a more natural look. It will also help you keep your pores small which is crucial to looking your best.
MOISTURIZING
The second part of face preparation is before you start getting ready to apply your crossdressing makeup. It can be done hours before you start getting your face ready by moisturizing it. There are many ways to do it and my favorite is a micro dermabrasion facial which gets rid of dead skin, blackheads and super moisturizes your skin. My makeup always comes out better with the facial but if that is not in your budget or timeline. Clean your face well and super moisturize an hour before starting your makeup routine.
CROSSDRESSING MAKEUP ROUTINE
Crossdressing makeup is different from women because we typically don't want our arched eyebrows to give us away when not in DRAG. Brow taping gives us a better result than women and it goes away the next day.
EYEBROWS
STEP #1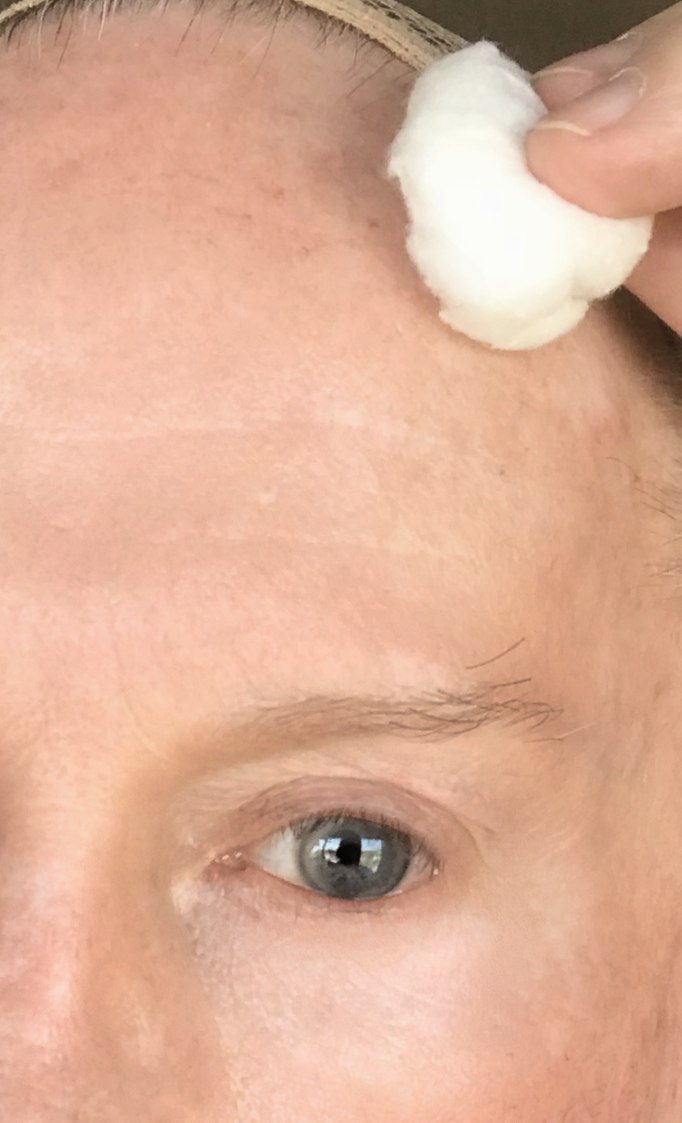 I prepare my forehead so that I can use tape to lift my eyebrows into a feminine arch.
I start by taking a cotton ball dampened in as pure an alcohol as I can find and clean my forehead from the high point of my eyebrow to the hairline. In my case the hair line has receded so I can go higher than some. I do this on each side about three times per side.
This is done to remove the oil in and on the skin so the new skin applied in step 4 will adhere better.
I let this dry while I move on to the
STEP #2

of the process.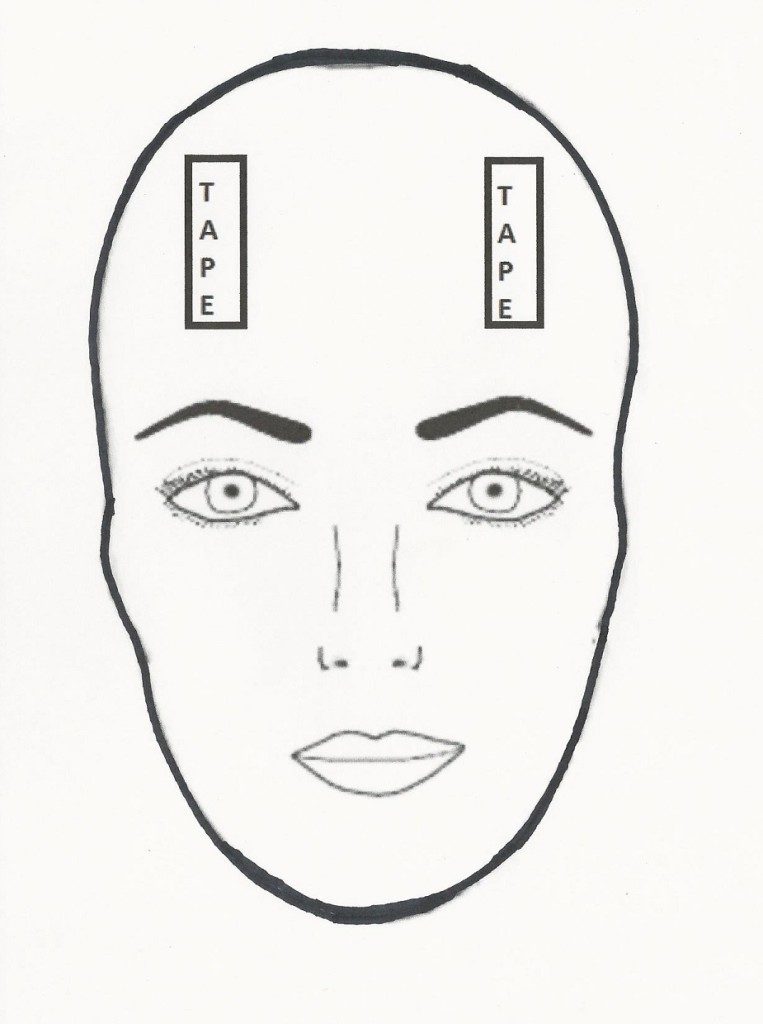 STEP #2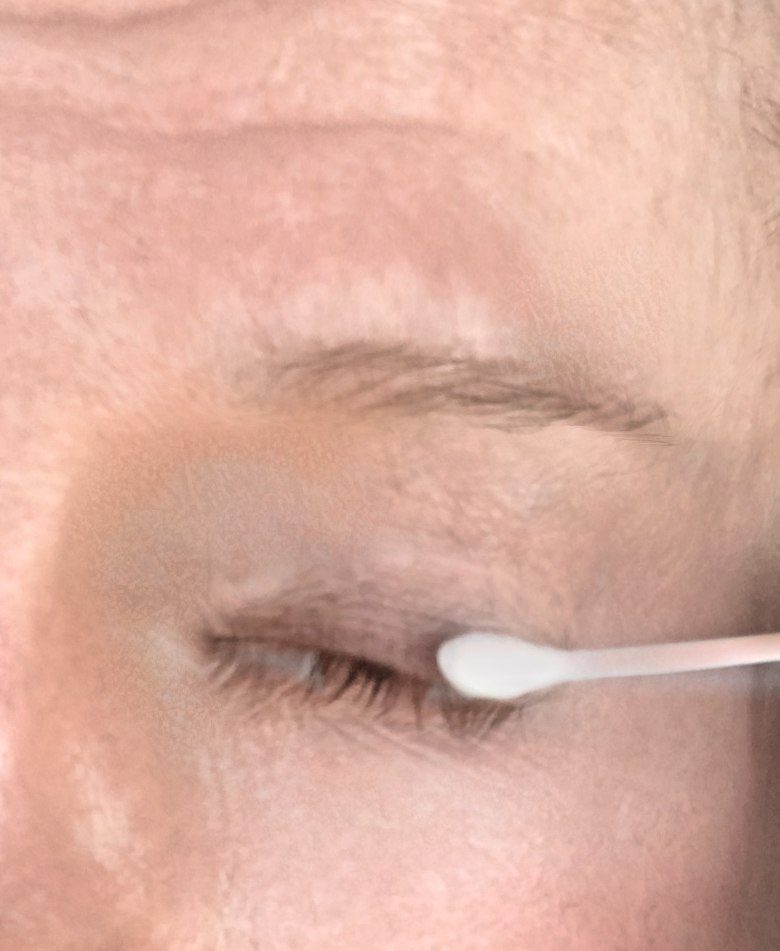 Again, using the alcohol, I gently wipe the area just above my eyelashes with a dampened Q Tip. Be careful that the Q Tip is only dampened and not dripping so that it cannot leak into your eye causing it to burn and turn red. This is done to prepare for applying false eyelashes, so they stay on all night without lifting.
Just as in step one let the alcohol dry and move on to
STEP #3

.
STEP #3

Using a flat eyeliner brush and eyeliner gel carefully lift your eyebrow and gently dab the gel in between your lashes. I like this more natural look as opposed to a harsh black line above my eye for my crossdressing makeup.
My brush is from Laura Mercier but one with a flat end like a paint brush should work.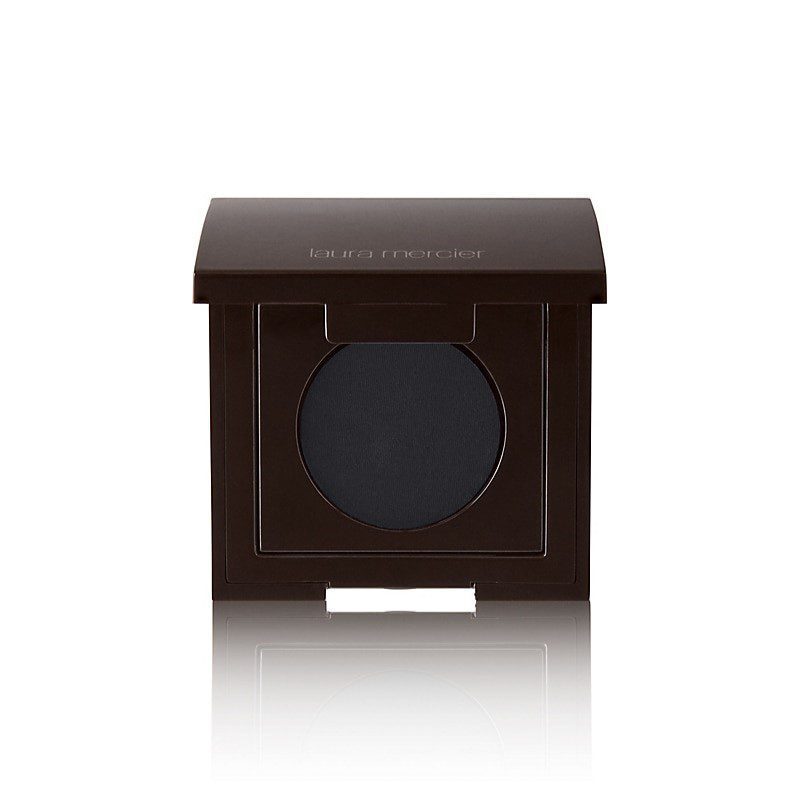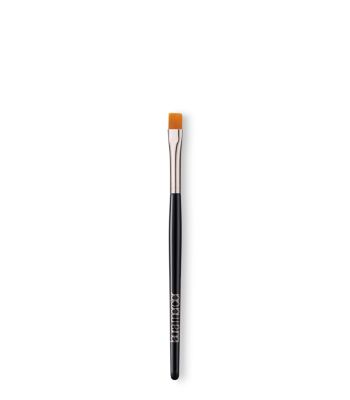 STEP #4
Go back to the forehead and apply the new skin to the area you cleaned with the alcohol in
STEP #1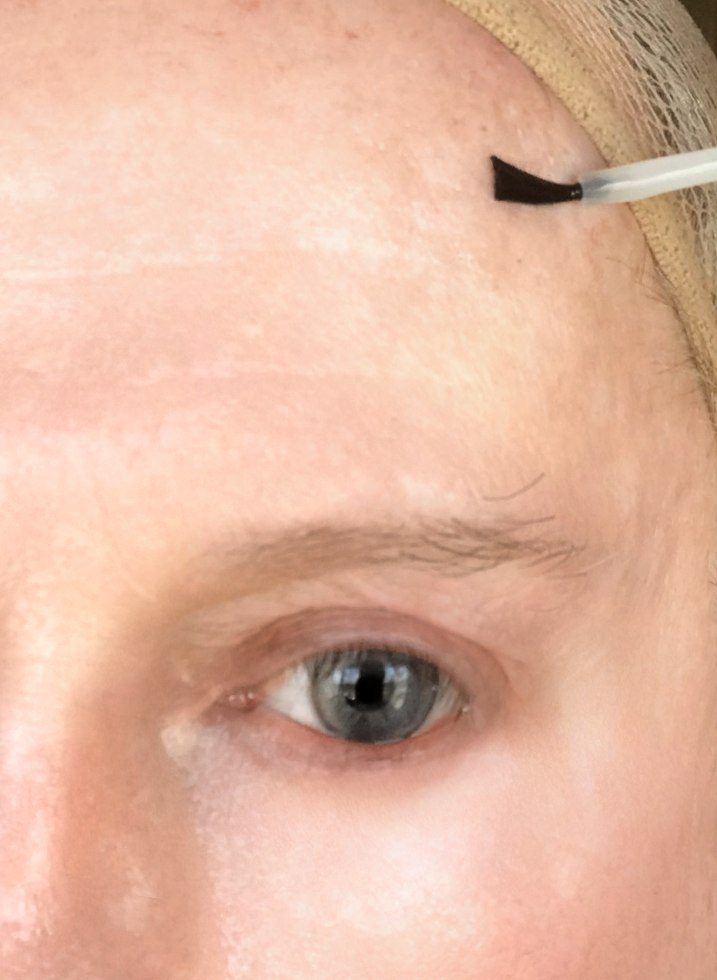 I put on a couple of coats to make sure that I have a good surface to tape to. The new skin will adhere to your clean skin and provide a clean dry surface to tape to. It dries quick so you can build up two coats fast but, don't overdo it.
STEP #5



Do your brows next with whatever process that you prefer. I use Anastasia of Beverly Hills Pomade with their brush.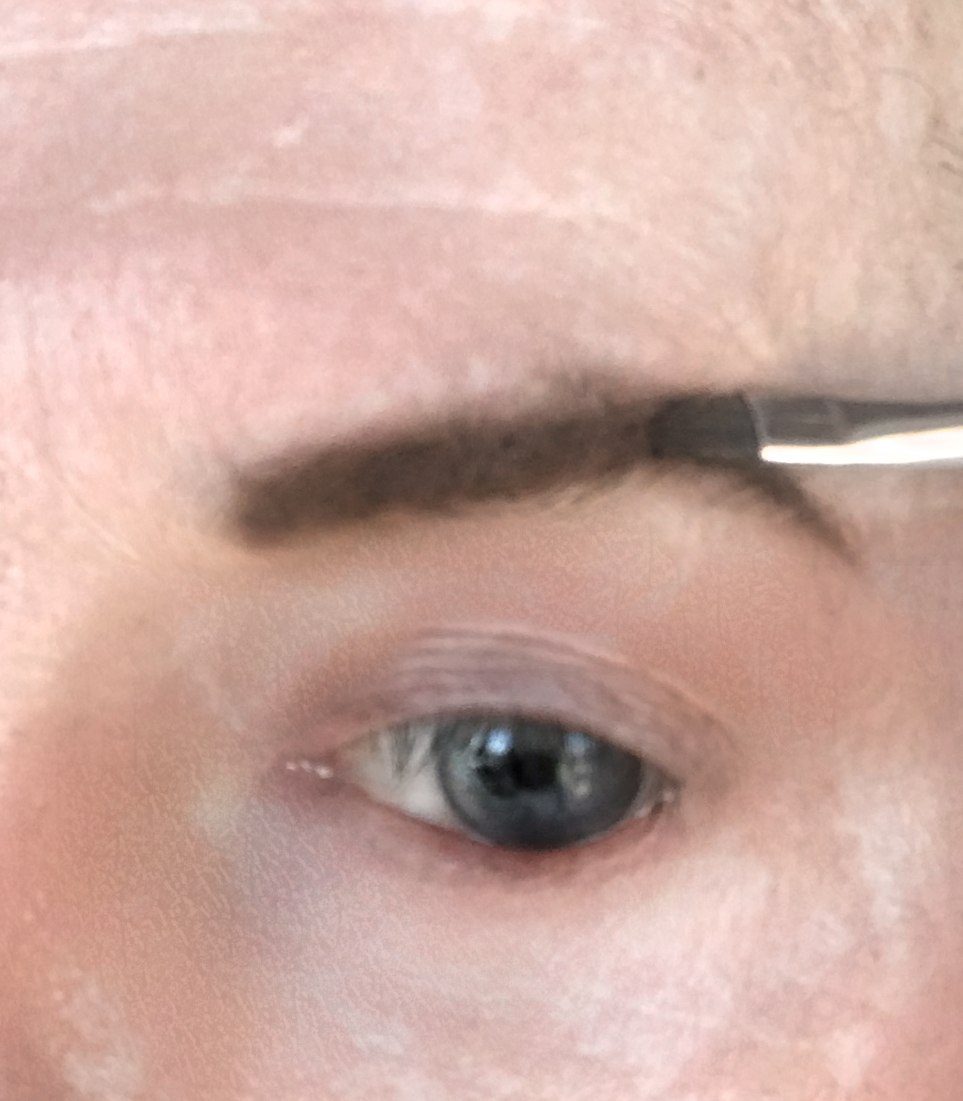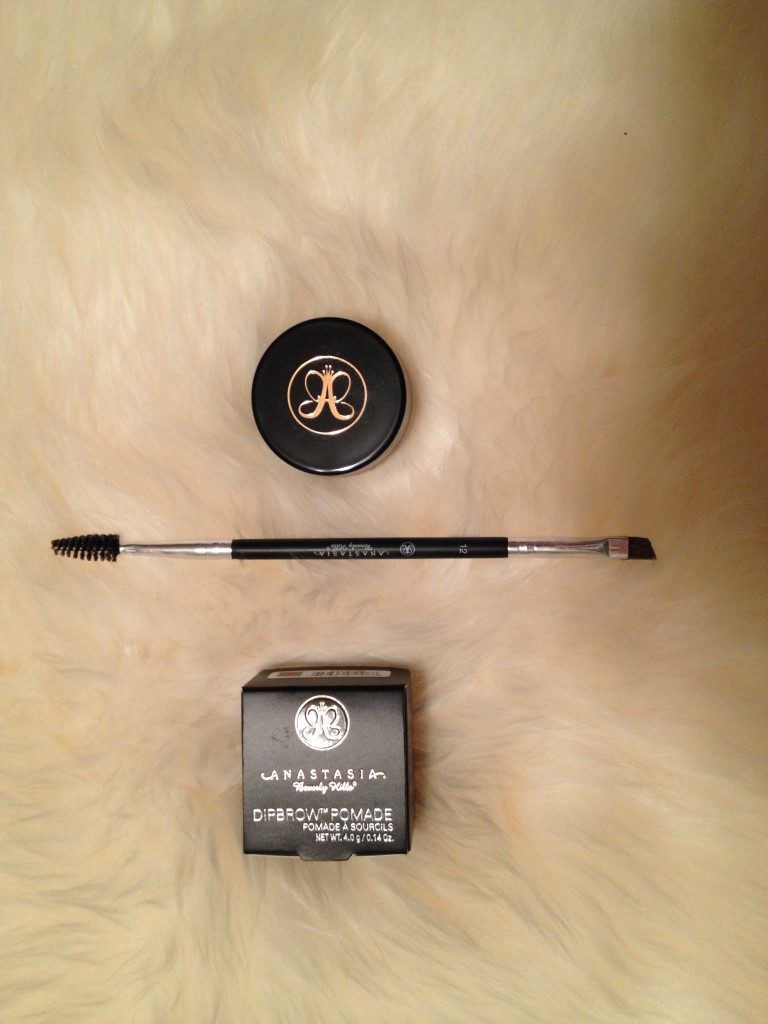 Don't worry about getting the perfect line because you will be shaping them later. You just want to get the basic shape of your eyebrow.
The arch will be done in step nine and that is when you will finalize the shape of the brow to your taste.
STEP #6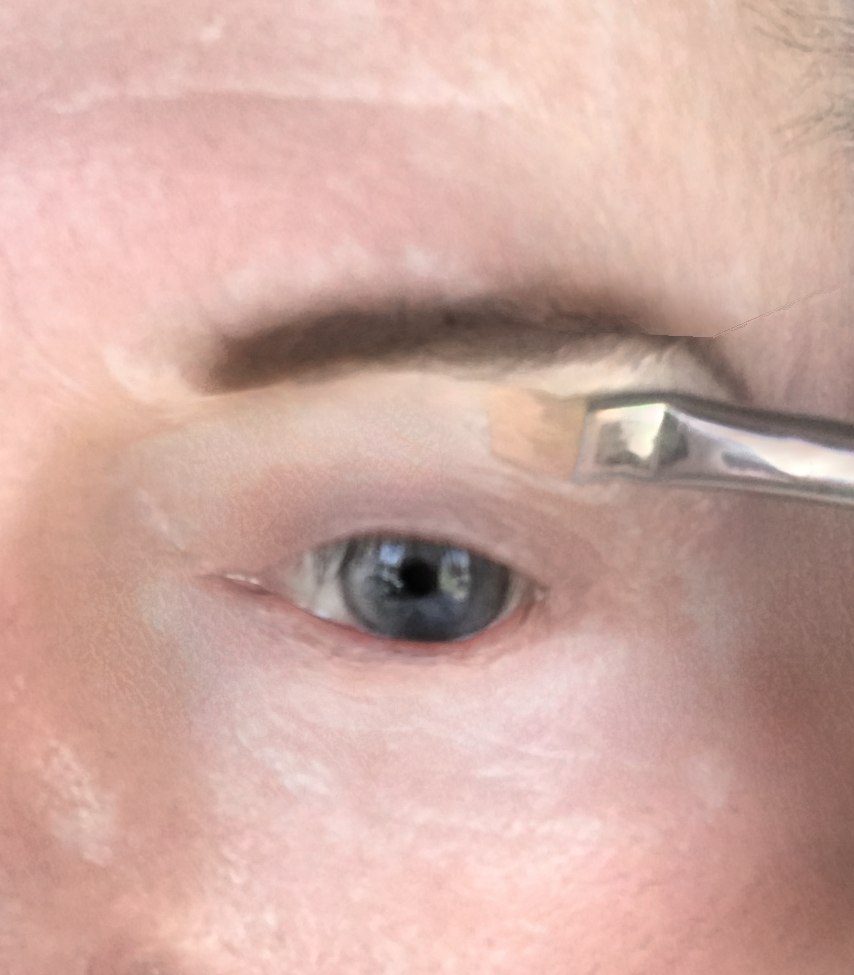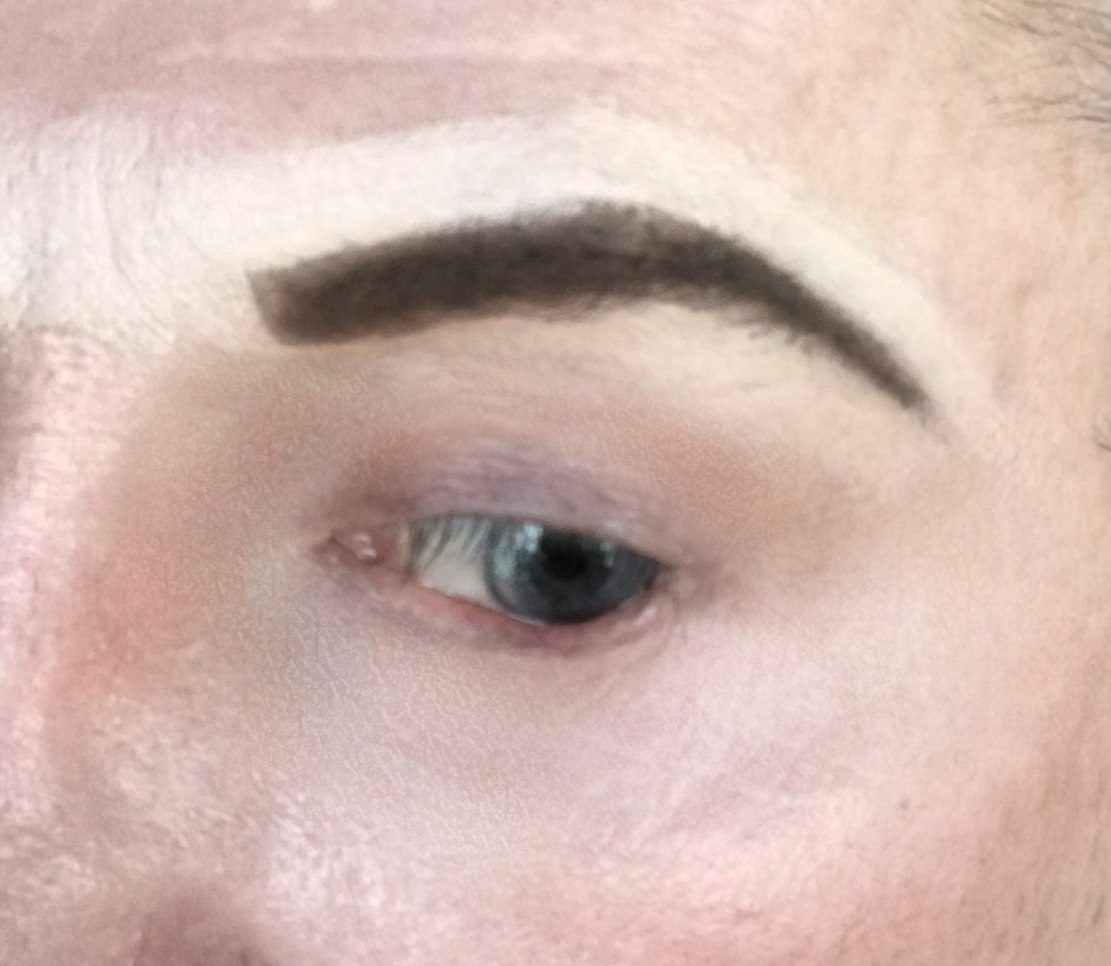 Now apply light cream concealer under the brow to define the shape of the lower brow. Then liquid foundation to the upper brow to complete the definition of the brows. During this process you can cheat a bit and bring the concealer up into the brow hairs to create a more dramatic arch. You can also create thinner brows by using the glue stick to cover the brow hairs which may take several coats to accomplish.
STEP #7 JUNE 2021 UPDATE



This year I converted to magnetic eyelashes for my crossdressing makeup PERMANENTLY! I still wipe my eyes with alcohol where the eyelashes will be but now use the magnetic eyeliner instead of glue.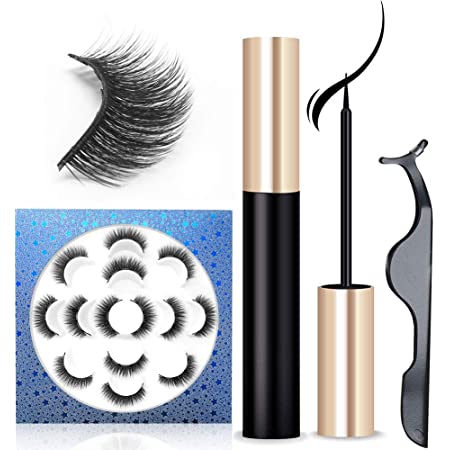 STEP #8
Now using the 3M Blenderm tape placed above your eye where you applied the new skin. Gently pull the tape so your brow lifts into either an arch or straight if you wish. Fasten the end of the tape you are pulling to your skin or a wig cap to keep your arched brow in place.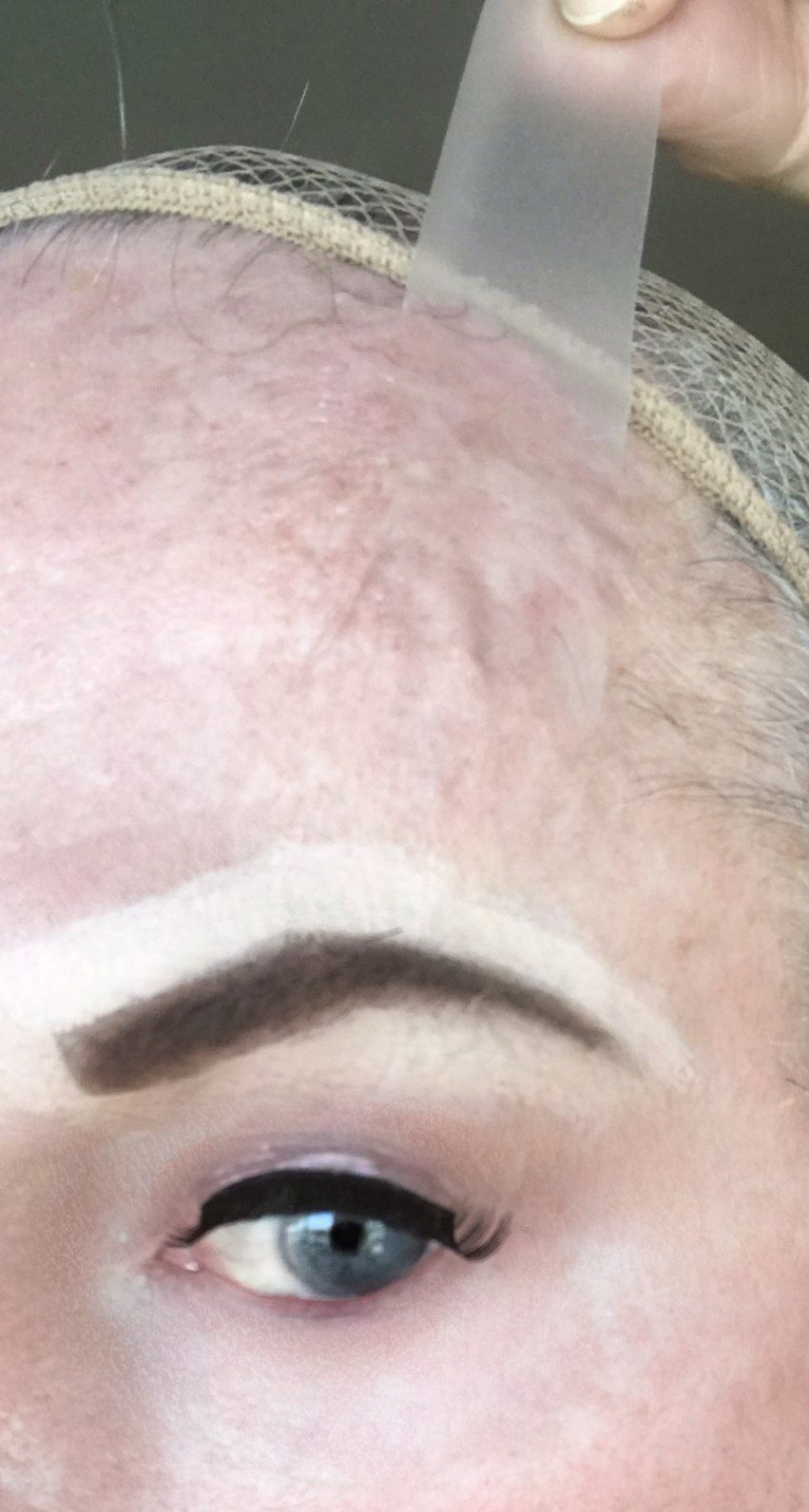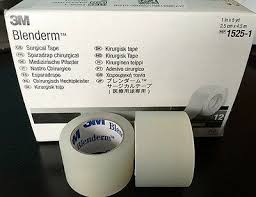 The arch is more feminine, and your crossdressing makeup looks natural. The straight look is more costume and dramatic. From this point you can add more gel or pencil if needed but again don't worry too much about the final shape of the brow.
Be careful not to pull to much because the tape and will hold tight so it is your skin that will give as in tearing or blistering. Been there done that!
STEP #9
Now apply your lighter eye shadow to the whole eyelid above the eyelashes and under the brow.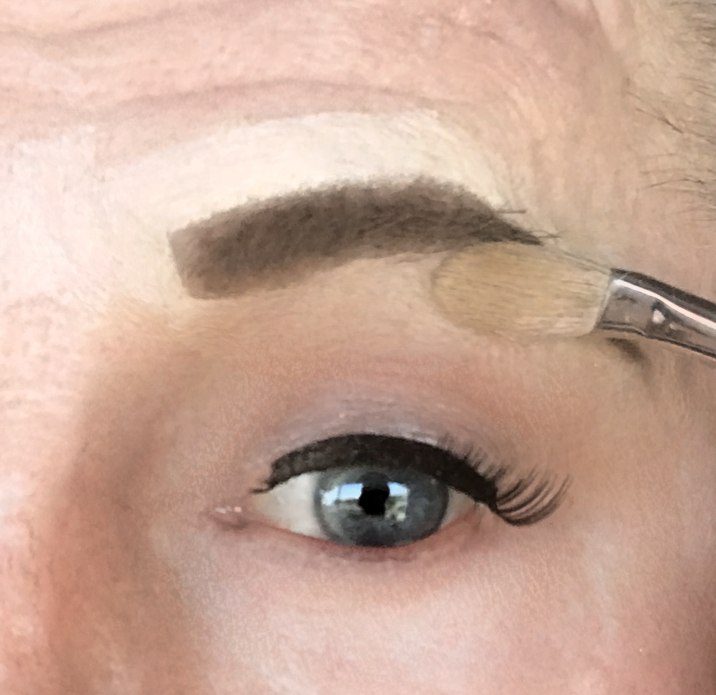 STEP #10
Next using a different brush apply the darker shadow in the crease out to the corner of the eye. I apply it to the outer corner of my eye and halfway in.
STEP #11
Apply mascara to your lashes as desired and check the eye area for any mistakes or smears. Make any corrections or changes that you want at this point.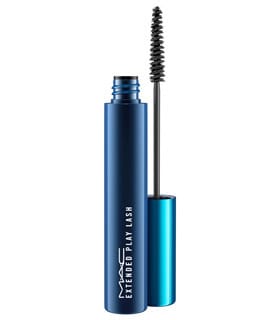 STEP #12



When you are happy with your eyes take a folded makeup wipe and clean the area under each eye.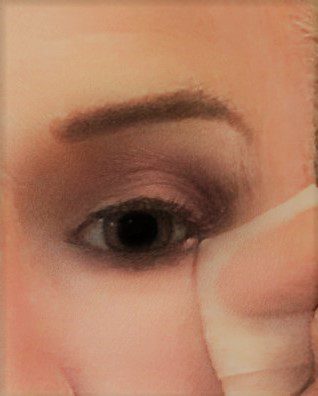 STEP #13



With the eyes all done you can proceed with the lips starting with the lip pencil.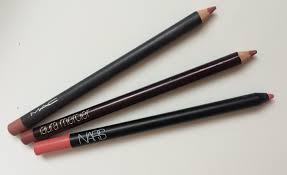 Draw the shape that you want for your lips using the pencil. If you don't like what you see do it again and again until get one you like.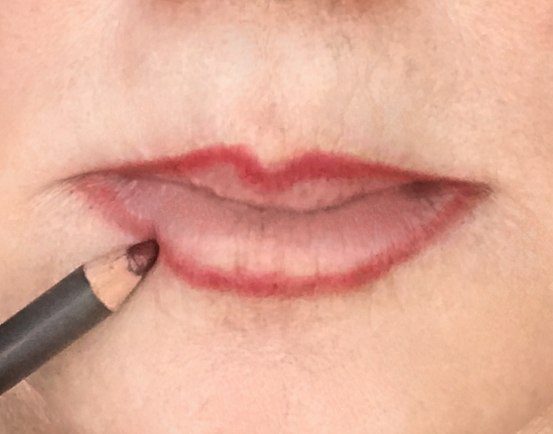 STEP #14
Using a concealer brush carefully go around the outside of your lipstick with concealer that matches your foundation color.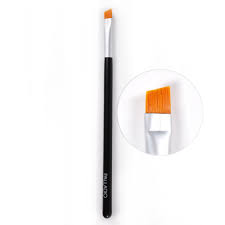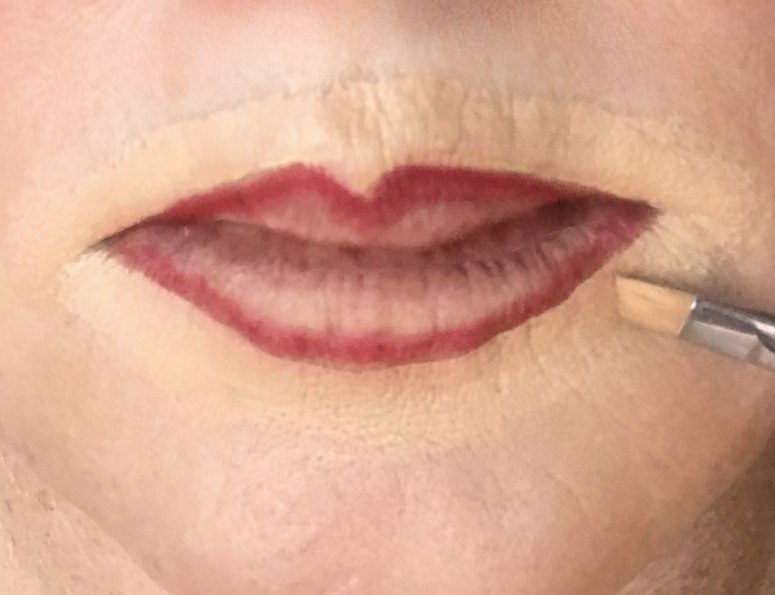 Be careful not to put it on too thick because it will form a ridge where it meets the lipstick. You will use a blender sponge on this area later so don't worry about the line blending at this point.
This is particularly helpful to us old broads because it keeps the lipstick from bleeding into the lines around your mouth. You know when you look like a vampire that just finished with someone!
STEP #15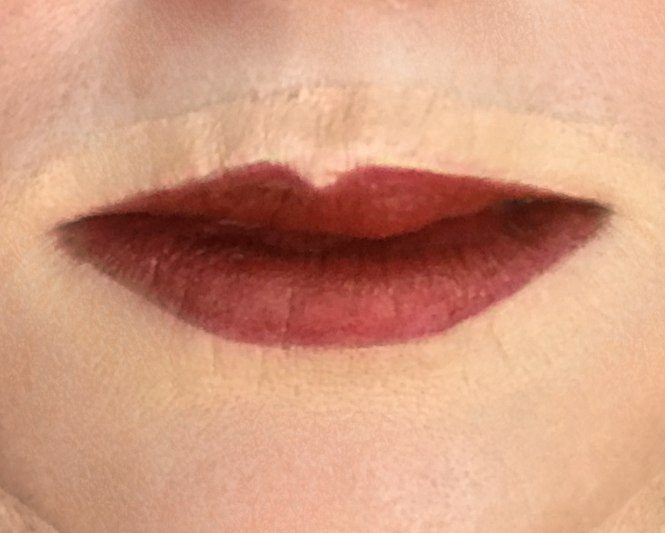 Now you can use a lip brush to fill in the lines with your favorite lipstick.
Make sure you stay within the lines and don't go heavy you will add more later.
THE FINISHED PRODUCT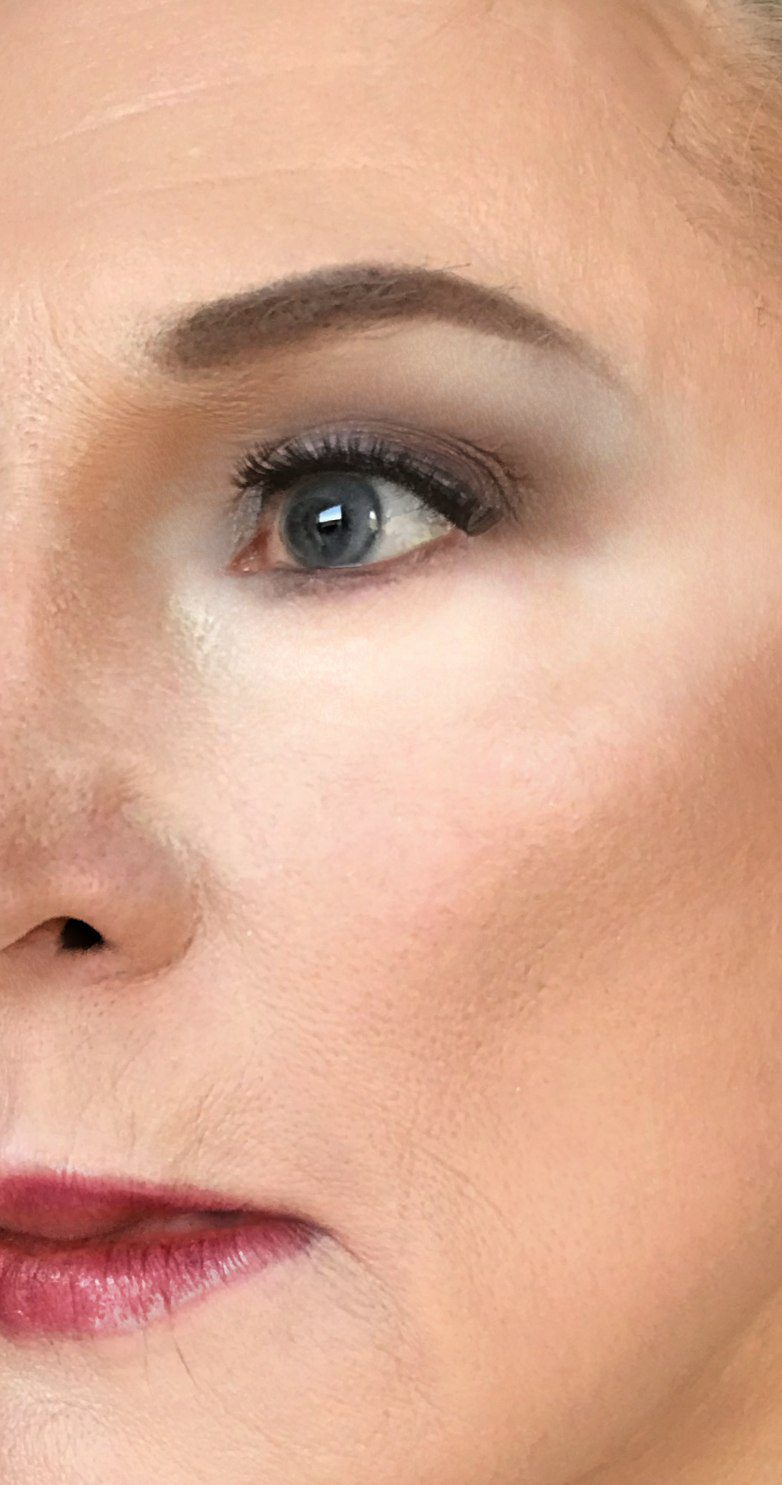 Eyes and Lips done you need to start the crossdressing makeup contouring and foundation which is much easier.
Once you have finished with your eyes and lips done to perfection you need to look and contouring and crossdressing makeup foundation.
BEARD COVER
Beard cover is the next step you need to get right unless you have done laser or electrolysis. Max Factor makes a Pan Stick which comes in many shades and does a good job.

MAC, Sephora and Ulta might have some good products for crossdressing makeup foundation. Don't worry about primer with the beard cover products because as I recall they are pretty heavy and moisturize well.
If you don't need beard cover and just use a regular foundation start by using a makeup primer like Cinema Secrets. It fills in the pores and gives your face a soft smooth surface.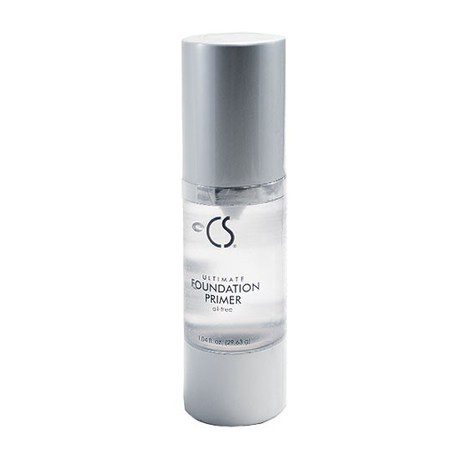 Once the primer sets, I use MAC Paint Pot over my nose, below my eyes, and cheeks where pore are most detectable. It is designed as an eye makeup primer but it's awesome for filling pores and smoothing out you face.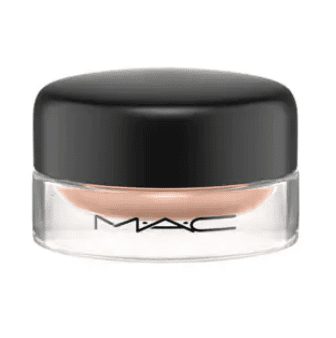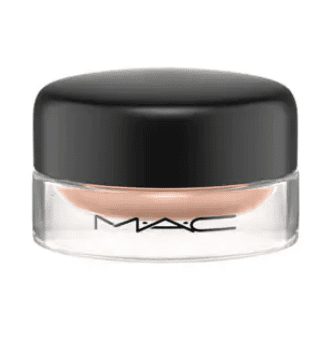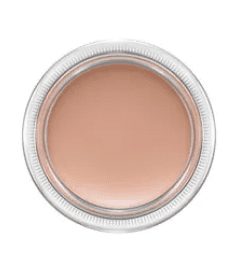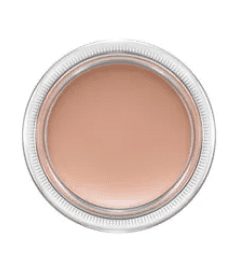 MAC COSMETICS
I am a firm believer in MAC Cosmetics because of the pigment content and the excellent coverage I get for my crossdressing makeup. After years of using the MAC NW25 Pro Longwear liquid foundation for most of my face I discovered MAC Face AND Body for a hydrating base foundation.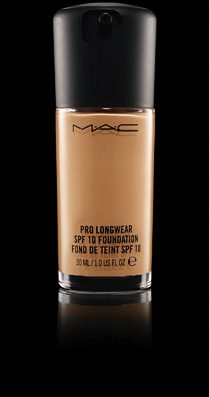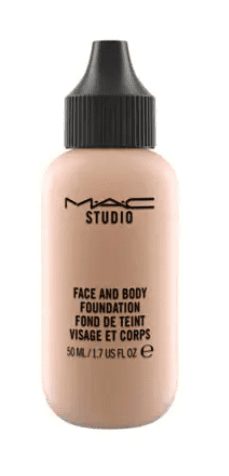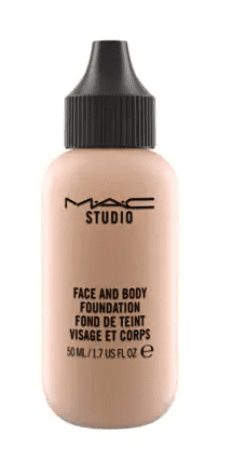 The face and body give me a lighter foundation that can either be built up gradually as each coat dry's or with multiple NW25 pressed powder applications.

I use the contouring process to change the shape of my face giving it a more feminine oval shape.
For contouring I use the STUDIO FIX PRESSED POWDER NW35, NW 40 or NW45 depending on the season for the contour.
CONTOURING
I use the darker NW45 first going from just in front of my ear down along the jaw line to make my jaw look less square. It extends down to each side of my chin to make it more pointed.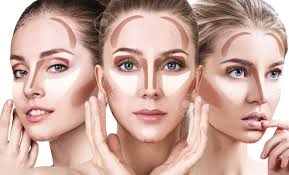 I then suck my cheeks in as a guide to wear to place the line from almost my mouth to the temple and down the sides of my nose. Then I create an arch over the top of my forehead from temple to temple.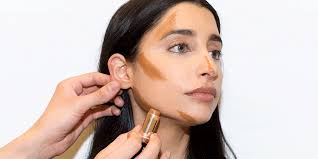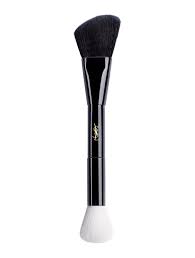 Use a two-sided foundation brush with one end for application and the other for blending. At this point I use a circular motion with the blending end of the brush on the edges so there are no lines visible. Next, I use the NW35 down my neck and chest area with a different brush taking care to blend the jaw area well.
CROSSDRESSING MAKEUP FOUNDATION
I finish off with the NW25 powder everywhere on my face where I did not put the NW35 and NW45 foundation and blend again.
HIGHLIGHTING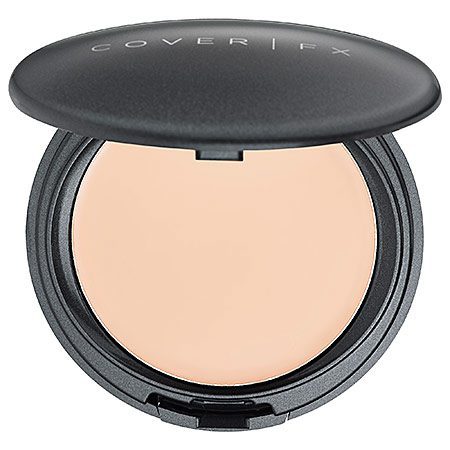 For the center of the nose, under the eyes, under the outer edge of the eyebrows and the point of the chin I use Sephora Cover FX N10 for a dramatic effect.
BLENDING
I stopped using MAC's Pro Longwear liquid foundation for contouring because it sets up too quick. It looked fine in hotel bathroom lighting but when I looked in the car mirror, I could see lines where the contour was not blended properly. It is impossible to blend once it sets up without sandpaper so all you can do is take it off and start over.
I now use the pressed powder version in the NW 35, NW 40, and NW 45. I cover my face with NW 25 FACE & BODY liquid foundation for a base followed by NW25 STUDIO FIX PRESSED POWDER. When contouring I move to the window with a handheld mirror and apply the contour powder lightly then blend. I then go back to the bathroom to see if the contour has washed out in the bathroom lighting. The bathroom lighting is closer to the evening light I will be seen in than the window daylight. If the contour is washed out, I lightly add more contour powder. When your face has all the different shades perfectly blended, so it is not clear where one color ends and the other begins. When I am happy with the results, I spray my whole face with MAC SETTTING SPRAY and just before its dry's I use the damp blender sponge again to set everything in place.
After using the setting spray to seal your crossdresser foundation in place and let it dry thoroughly then follow with setting powder.
I use this crossdressing makeup foundation method and never have to touch my makeup again all night.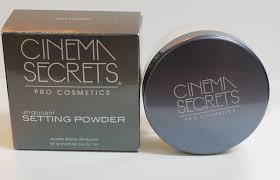 Butter London lipstick is also long wear so after eating I might add more but it is never gone.

MORE ON CONTOURING
CREAM VS. POWDER
The best video that I have found for face contouring is Goss and he does many very good ones. I have used both powder and cream for contouring and the powder is the best by far. The cream sets up too quickly and will look impossible to correct mistakes. You will look like a witch doctor at first but when you blend everything like he does in this VIDEO you will be amazed.
Remember that men have different areas that need to be addressed and techniques differ depending on the artist.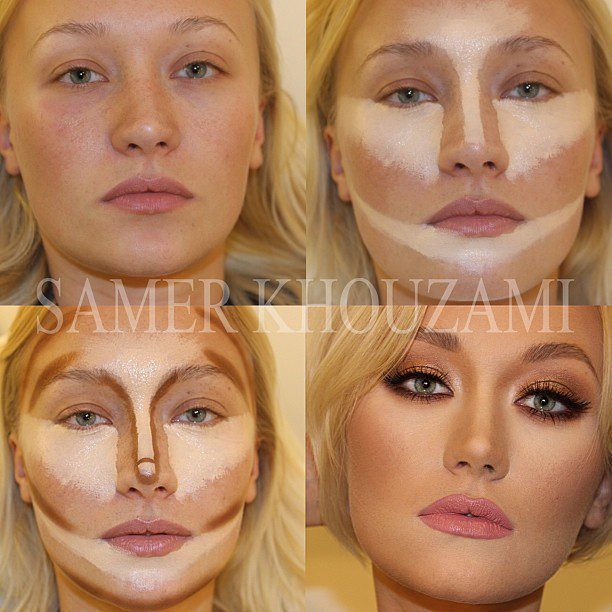 The above picture shows dark contour up the sides of the nose curing out at the brow bone.
The pictures to the above show the highlighting technique very well especially the far right on top. The bottom left shows the start of the blending process. The final far right bottom photo shows the amazing difference as opposed to the first picture. The right wig styled properly can also make your face appear thinner.
The picture below shows dark contour going up and blending into the eyebrow most likely to lengthen the nose.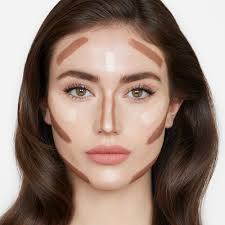 The dark contour on the jawline above is evident on this picture also. The picture below has less dark contour because she already has an oval face.

FACE PREPARATION
Now that you have read all about crossdressers makeup here is what you need to perfect to get the maximum results using the techniques above.
Crossdresser makeup is a crucial part of crossdressing and will make you much more believable if done correctly. Skin care can't be overlooked if you want a great look. There are many things that can be done to reduce pore size and smooth the skin surface. The best makeup and techniques won't overcome bad skin.
BEARDS
In short, they gotta go!
If you must shave you probably know how to do it already, there are various lubricating tricks around for a closer shave, but nothing beats not having to.
Electrolysis has been around a long time and is the best way to avoid beard shadow. It is the only permanent method to remove all hair but, it takes many treatments. Laser is far quicker and takes fewer treatments to eliminate the hair. It is not permanent and does not work well with white or gray hair. However white and gray don't show through your makeup with a shadow. You will need a touch up every now and then but if you want to see results quick Laser is the ticket.
SKIN TEXTURE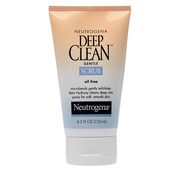 If you use an exfoliating scrub daily in the shower
No matter what kind of crossdressing makeup you use it will look better if you have good healthy facial skin to start with. If it looks like tree bark, then you have some work to do. Micro Dermabrasion Facial is a great start and there are many skin care salons that do it for around $100.00 per treatment. Men do it all the time so it's no big deal. Once you have done it a few times you will notice your skin being softer and smoother along with having smaller pores.
The more water you drink the better which keeps your skin hydrated along with the moisturizer. It is all part of the necessary preparation for the optimum crossdressing makeup presentation.
I hope Micki Finn's makeup for crossdressers is helpful for you and you are happy with the results.