This crossdresser links page has listings for crossdresser's and all trans people for products and services they can use. I have personally purchased from or worked with all the companies listed.
A great selection of quality all leather high heel pumps in sizes up to size 12. I have been buying these shoes for decades and most of my pictures on this I'm wearing Classic Pumps.
CHIC

Crossdressers Heterosexual Intersocial Club A social club for crossdressers in California with meetings in the Long Beach California area monthly. Wives and girlfriends are encouraged to attend meetings.
FRANZISKA'S OUT AND ABOUT

Franziska is from Frankfurt Germany and writes about her adventures out and around Europe.
WANDA'S WEBSITE Wanda's outings as a crossdresser one of my CHIC sisters
LAS VEGAS RESOURCES
JUST YOU TRANSFORMATIONS Amy and her team provide a wide array of valuable services to the crossdresser community. They specialize in male to female transformations along with places to go once they have made you beautiful.

ASCENSION HAIR LOUNGE

Michelle is a great crossdresser resource located just south of Las Vegas Airport in a retail facility. She is a real friend of our community and has worked many events and workshops.
N2 THE LOOKING GLASS Stephanie does complete male to female crossdresser makeover, waxing, wigs, and jewelry. She is a licensed aesthetic and makeup artists and what sets her apart from others is her years of being a DRAG performer.
TALON NAILS Artificial Nails The best nails I have ever used with prompt service in addition to reasonable pricing.
CALIFORNIA RESEOURCES
TRANSITIONS MAKEUP & PHOTO Transitions offers a wide range of creative and educational services, ranging from glamorous makeovers and photo shoots to in-depth makeup courses that provide you with knowledge and skills that will last a lifetime! 
GODIVA'S SECRET WIGS A great source for large cap size wigs in stylish easy-care styles. Godiva's wigs are the only wig Micki Finn wears.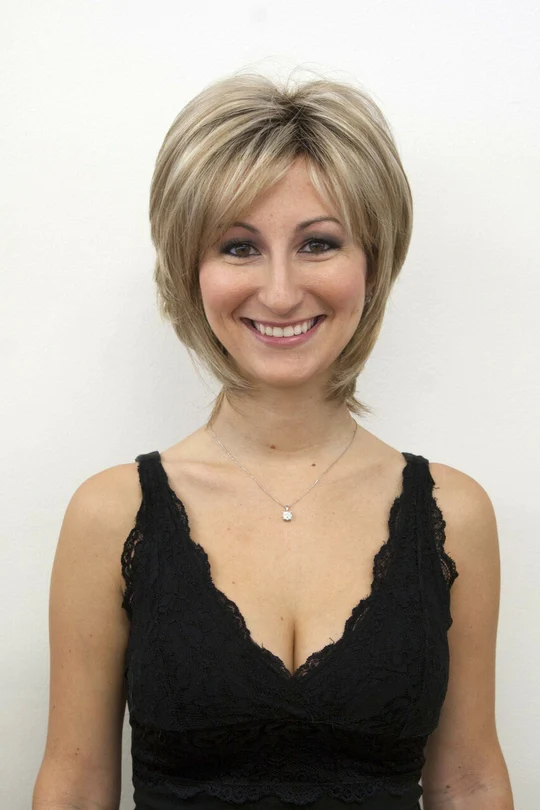 https://shapeez.com/ Great shaping tank top with high back to smooth our backfat.
HONEYLOVE SHAPEWEAR Excellent shapewear that is comfortable and durable.
A great source for wigs in Long Beach California. It is best to call Lydia for an appointment prior to your visit.
DONNA FUJII INSTITUTE

Multi ethnic color analysis and image consulting concepts and methods.
COMMENT