CHIC CHRISTMAS PARTY
Crossdressing Christmas this year was the culmination of the years planning for all the members of CHIC.  I was very pleased to see so many of the members and crossdresser wives wearing gowns this year. The picture below was my contribution for this

year,

and I absolutely loved it.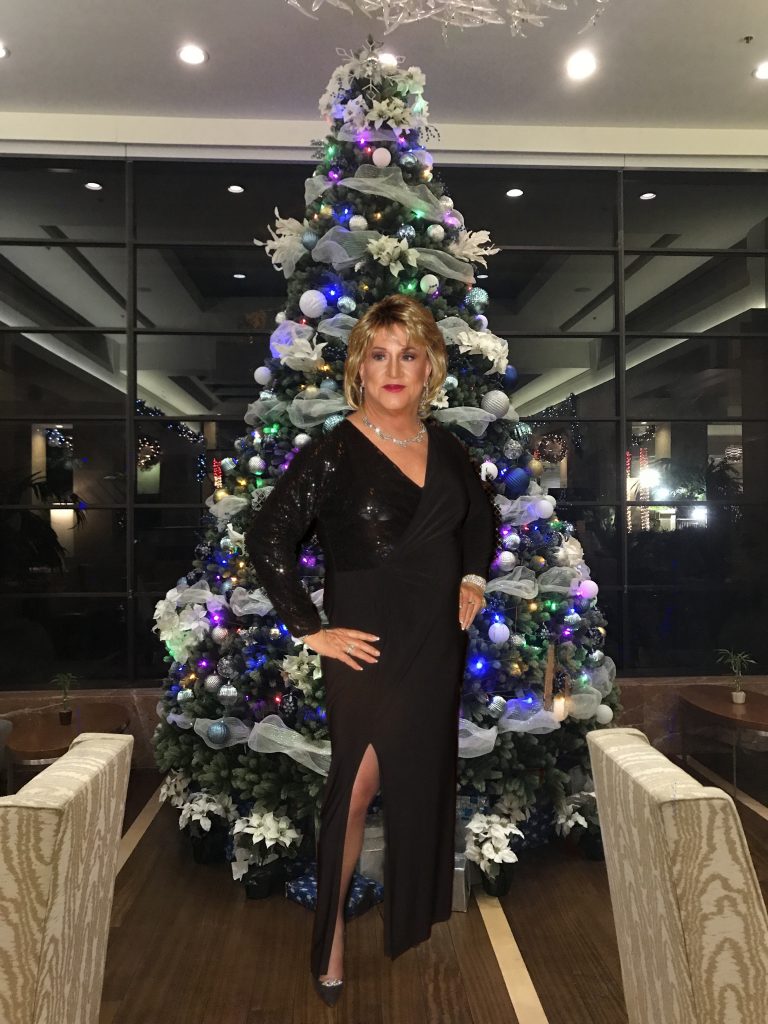 CROSSDRESSED FOR CRHISTMAS
When I saw this dress at Macy's in

November,

I scrapped my plan to wear the blue cocktail dress I bought earlier in the year. I thought the sequins on one side and not the other looked glamorous. The rhinestone shoe ornaments on my black suede pumps topped off the whole look for me that night.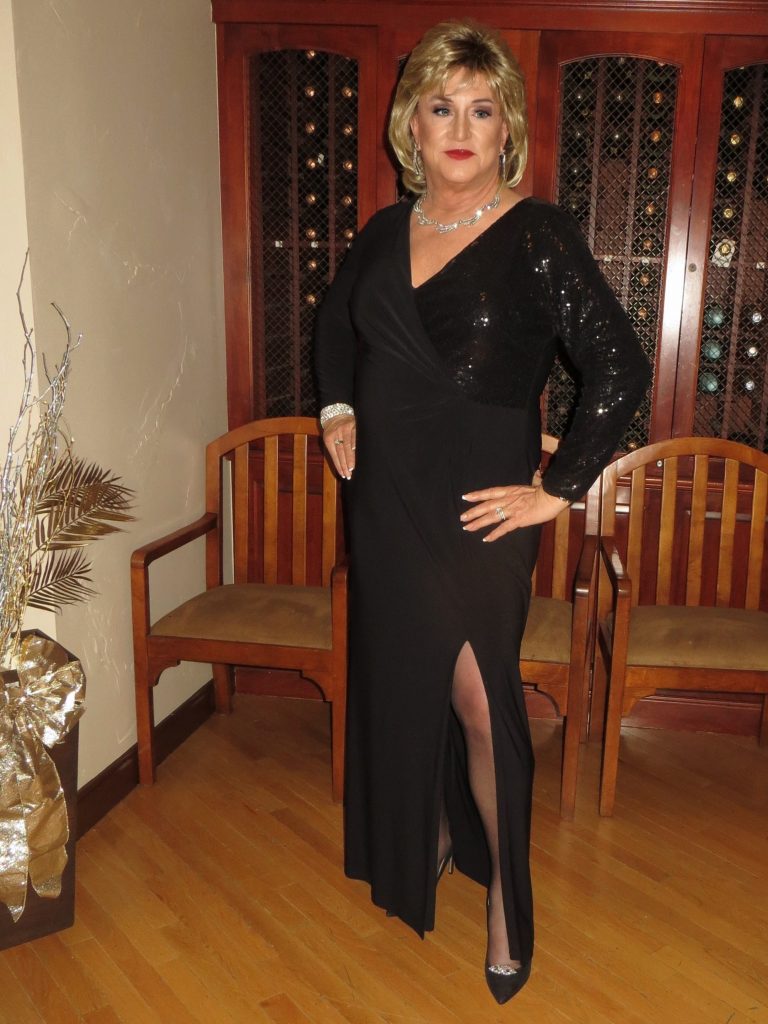 CHIC CHRISTMAS PARTY
This event has pretty much 100 percent attendance for CHIC members and wives. Our party is in the wine cellar private
dining

room below the main restaurant. It starts with a hosted champagne cocktail hour with servers passing a variety of hors d'oeuvres as everyone mingles.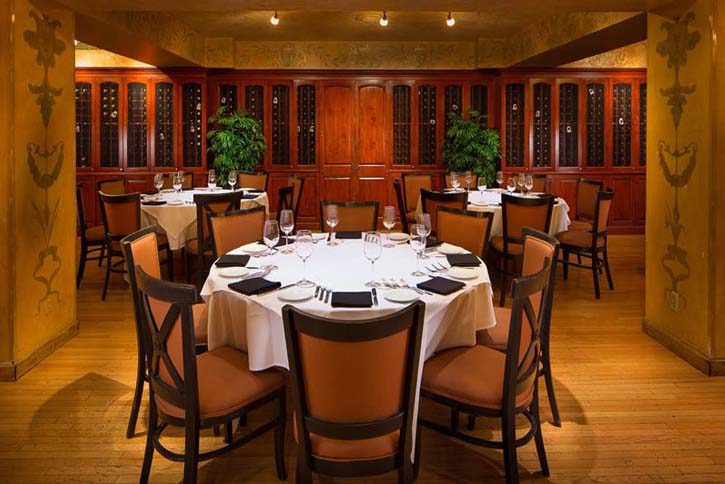 Dinner is a sit-down affair with wine donated by a member and started with a pasta ravioli appetizer. Salad followed then the main course with a choice of veal scaloppine piccata, Salmon steak with shaved apple and fennel or, vegetable risotto followed by an assortment of pastries for each table.
CROSSDRESSED AT CHRISTMAS
After dinner the cameras come out and its picture time for those wanting pictures of them crossdressed at Christmas time. Not everyone wishes to participate so we do it in a special corner of the room away from the rest.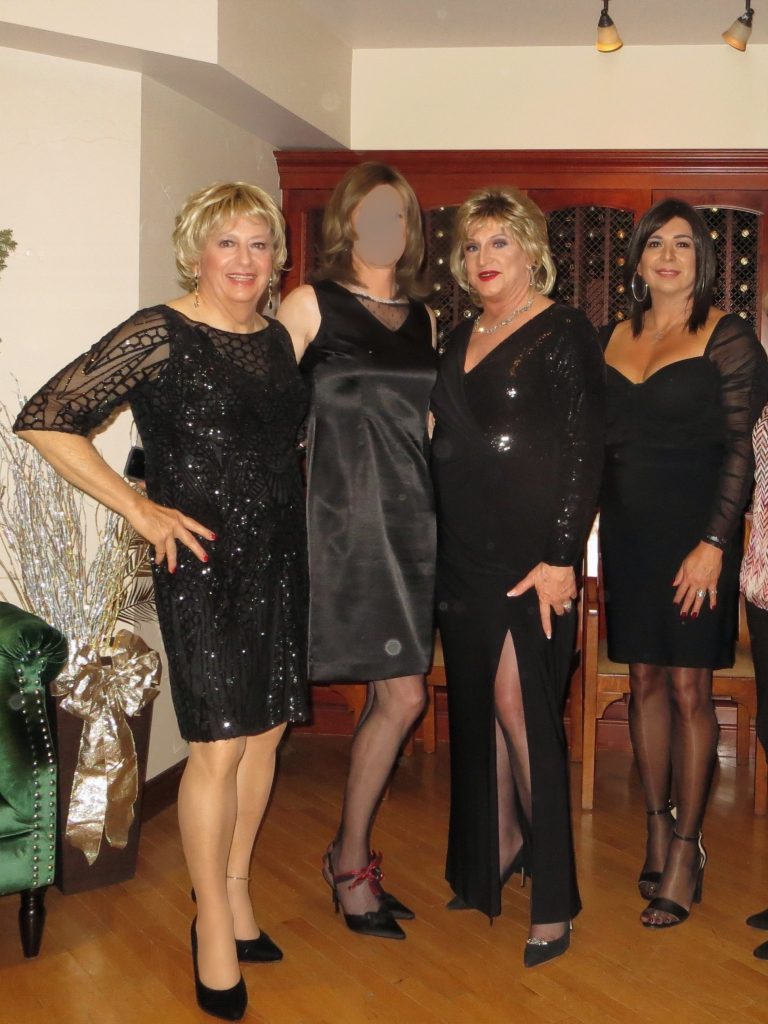 I did not have permission to publish Lady "L"s picture, so I covered her face.  It was easier than trying to cut her out and piece the picture back together.
Sadly, we must wait until December 2020 to wear our formals again for crossdressing Christmas unless something comes up for New

Year's

Eve.
Have a safe fun new year all!
Micki Finn