CD Contacts are crucial to the crossdressing experience and contribute to the enjoyment of being out en fem. Besides there being safety in numbers it is always more enjoyable when you experience good things with others who share your interests. This past weekend I joined CHIC sister Sherri for dinner Friday night at one of our favorite restaurants for a relaxed dinner.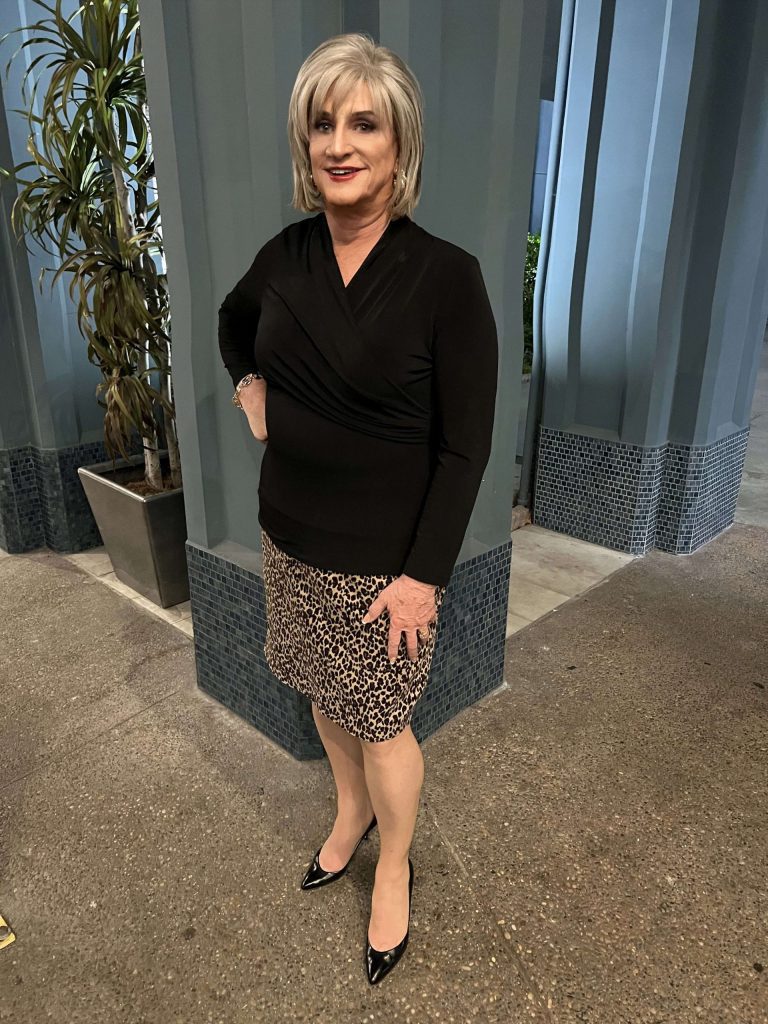 It allowed us to learn more about each other beyond what you normally have with typical CD contacts.
Sherri is an out of state member of the club and is not familiar with the area so instead of having our usual Saturday lunch at the hotel I took her to a different place. It was about a half hour away, so we left around 11 AM and took the scenic route along the ocean where I used to live. Sherri moved from CD contact to CD friend some time back, so I am comfortable sharing personal details with her. She probably got more than she bargained for but now has considerable knowledge of the Palos Verdes Peninsula and surrounding area.
We were staying at the same hotel and being joined there by another CHIC sister Erica UBER-ing to the CHIC meeting together.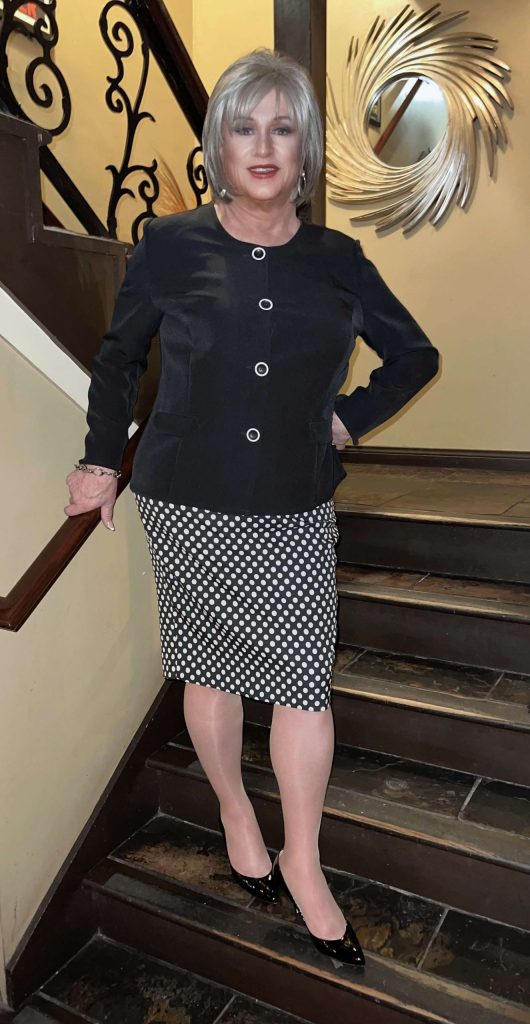 We had 10 CD Contacts or CHIC members at the dinner and one new CD contact attending her first club meeting as an applicant for membership in CHIC. Our group was seated upstairs kind of out of the way, but we only had one civilian couple up there with us so lucky them! Our server was excellent with no errors or confusion and allowed us to stay until we were ready to leave.
When dinner ended about half of us left while the others headed for the bar downstairs for nightcaps! Plural!