We just finished another adventure crossdressed in Las Vegas which is becoming more frequent as time goes on. I have become more confident going out in town and even went to a Miranda Lambert concert Wednesday night. To say there was a ton of cowboys there would be an understatement. Being crossdressed in Las Vegas is one thing but hanging with the cowboys and I must add cowgirls is something I never dreamed of. The show was very entertaining, and we were well accepted by everyone. We were easy to pick out because I wore a red blazer and black skirt along with more sensible 3-inch pumps. The pumps were much easier to walk in, but I miscalculated the walk from our dinner restaurant to the Zappos theater and have blisters to prove it.
We didn't try any new restaurants this trip opting for some old favorites Like Mastro's Ocean House, Delmonico's and my personal favorite Piero's. This was my third trip to Piero's, and it is my favorite. When we first went there last year, we did not have any idea what they thought about us being crossdressed in Las Vegas. I think they were a little taken back at first but now it's all smiles when we show up. We have even had the same server JR every time I have been there.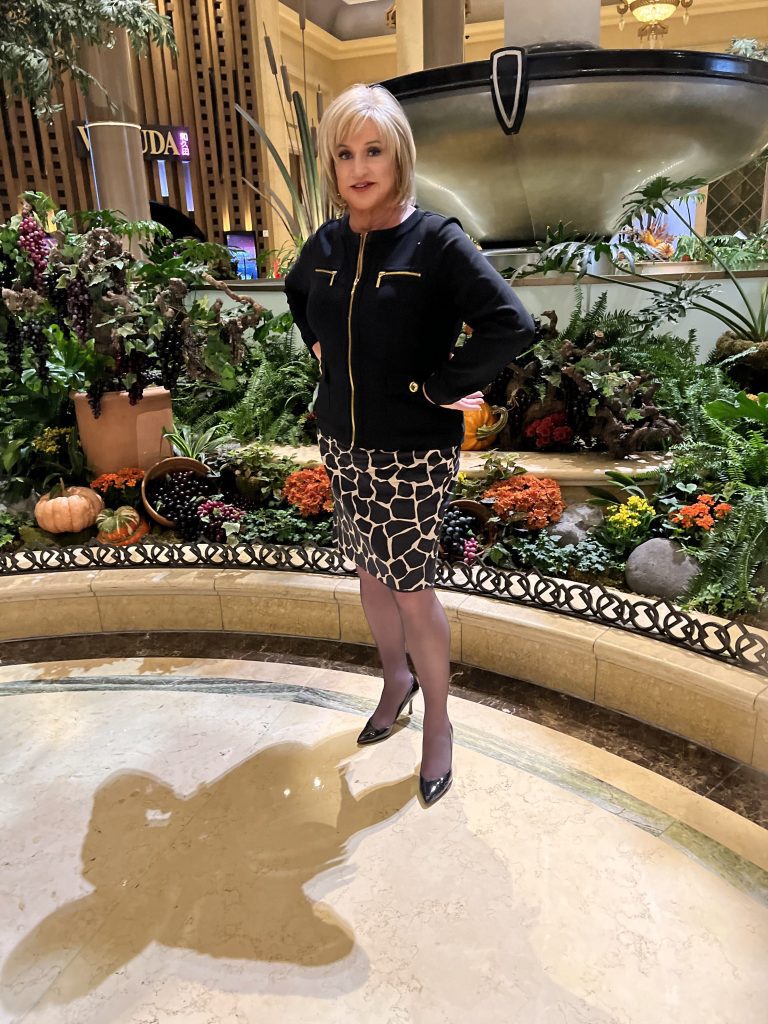 Wednesday, we went the Fashion Show Mall for a crossdressed in Las Vegas day of shopping and although I didn't buy too much my BFF Ashley scored very well. Fortunately, the ships have literally come in and all the stores gave new Fall inventory. I chose to order online instead of buying on this trip because my luggage was borderline on the weight of my bags.
DIVA Las Vegas is just a few weeks away so there will be more time for shopping again.
Enjoy