CROSSDRESSER IN LAS VEGAS
Crossdresser in Las Vegas is back and yours truly was there with my BFF Ashley from CHIC to get it started. After 3 months of solitary confinement, we were ready for a crossdressing adventure it was just a question of where. When Vegas reopened and the Venetian announced their discounts it was a done deal for us. They opened on the 4th, and I got there on the 6th late in the afternoon to get the lay of the land. Our plan was to dress Sunday, Monday and Tuesday nights with golf in DRAB as Duke and Rocco Monday & Tuesday during the day. Crossdressers in Las Vegas in not that unusual but I am pretty sure there were only ones doing it that week. Rest assured we were the best dressed ladies anywhere in town as there was a sea of shorts tank tops and thongs to compete with.
CROSSDRESSER PASSING
Maybe Ashley the night she wore jeans but definitely not me overdressed absolutely as always! We were noticed for sure, but nobody really cares so they observe, smile then drink some more. Some people wore masks but not in the casinos and restaurants along with the bars. I did not devote the time it takes to put Ms. Micki together to wear a mask so did not. All servers and resort personnel wore masks at all times along with taxi drivers. There was constant cleaning everywhere all the time, so Vegas is on it big time.
DINING OUT CROSSDRESSED
Crossdressed in Las Vegas may be back but not everywhere with some casino's not open yet and mainly the anchor stores open in the mall. Others were scheduled to open June 12th and were getting ready. I think by the 4th of July everything will be open again.
Ashley suggested we stay within the Palazzo and Venetian hotel where we were staying to avoid having to mask up for UBER. Taking her suggestion, I booked CUT by Wolfgang Puck at the Palazzo for Sunday night where we got an awesome booth. The server asked if it was a special occasion and I replied yes, my first Cosmo in 3 months! The servers although masked were wonderful treating us as ladies never missing a pronoun.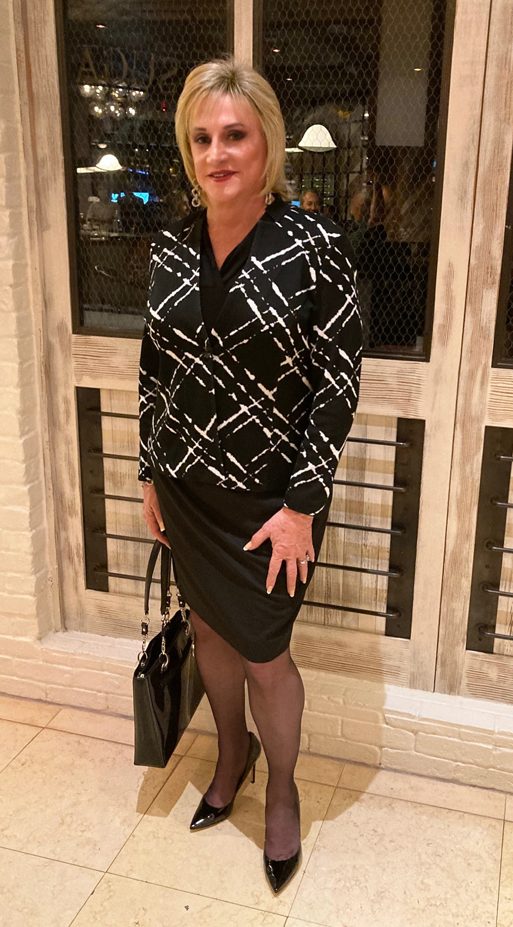 On Monday after golf was Italian night so we walked over to Canaletto restaurant in the St. Mark's Square section of the Venetian Canal Shops. There weren't any acceptable tables outside, so we opted for one inside. The only available one outside was right next to the hostess station so we would be in a fishbowl all night. We were not comfortable with kids staring at us all night. YES KIDS! They were everywhere with parents escaping to Vegas for the inexpensive hotel rates and dragging their kids along masked or not. No wonder the divorce rate is so high in America. Maybe seeing gurlz Crossdressed in Las Vegas will convince them to leave the kids at home.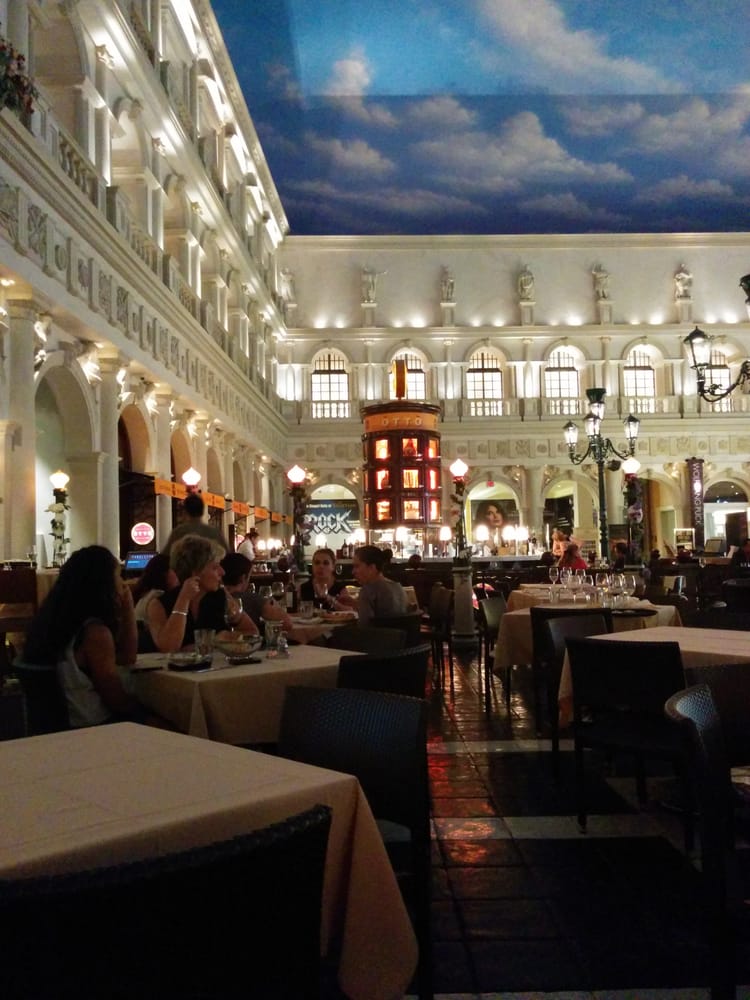 Anyway, we had a great Italian dinner and of course more Cosmo's before calling it a night because of an early tee time Tuesday morning.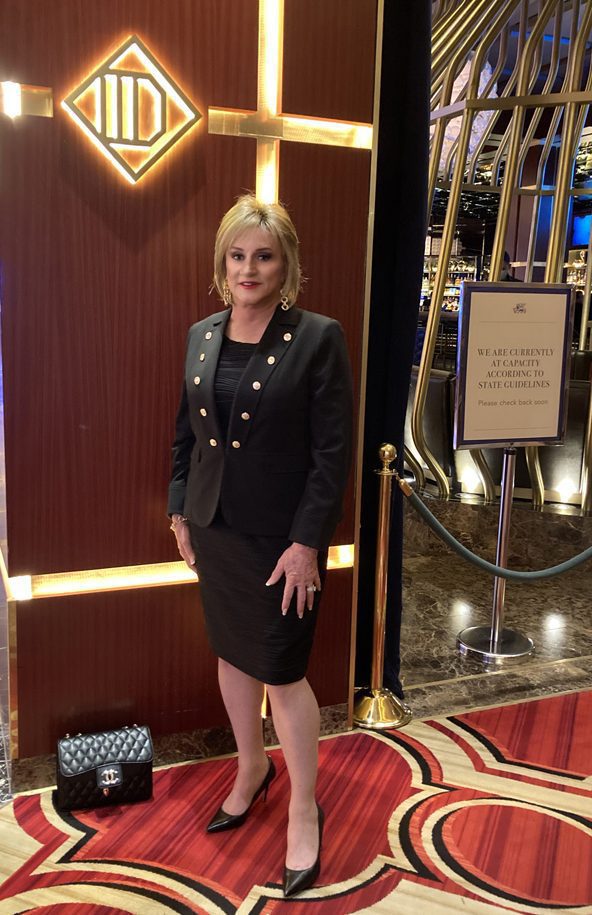 Tuesday night crossdresser Las Vegas we went to Smith & Wollensky just off the Canal shops at the Venetian for crossdresser Las Vegas an amazing steak dinner.

I had a bit of a fashion emergency when I wore the snakeskin pumps for the first time. I broke them in using my freezing technique, so they felt OK walking around my house but the tile at the Canal shops was a problem. They loosened up after a while and the heel started slipping which has never happened before. Thank goodness I keep a thin pair of ballet flats in my purse to switch. I did put the pumps back on for the grand entrance into the restaurant. It was a bit slippery walking on their tile floor, but I made it to our booth which was the farthest one in the back.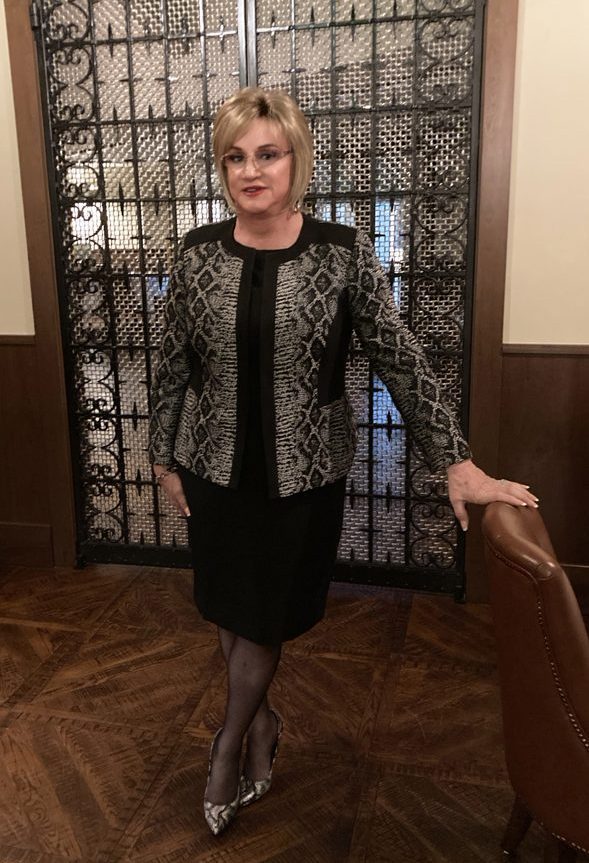 They did not rush us, so we took out time even chatting with the staff as the night progressed. We called it a night around 10 so we could leave early the next day for home.
CROSSDRESSED IN LAS VEGAS OBSERVATIONS
The town is coming back to life each day and more venues open each day. When I arrived Saturday afternoon the Sephora store next to the Venetian still had plywood over the windows. Monday afternoon they were gone, and employees were stocking the shelves. There was a sign on the door stating they would reopen June 12th. The Fashion Show Mall had Macy's, Dillard's, and Nordstrom's stores open with a few smaller ones on Sunday. More smaller ones opened on Monday and the same at the Venetian Canal Shops. I expect this will continue daily until everything is open. I know many were waiting to see what the demand was before opening and were shocked at the bookings. The Palazzo and both Wynn hotels changed course quickly
Pack your bags ladies Crossdresser Las Vegas beckons!
Micki Finn