Now that your facelift and eyes are done, we can focus on the crossdresser foundation technique where you will really start to see the beautiful you come to life. Make sure you have gently cleaned your face with the makeup wipes. I say gently because you don't want to remove the moisturizing cream you put on in the beginning.
FIRST
Next step for the crossdresser foundation technique I use MAC Paint Pot to fill any pores still visible on my nose and cheeks along with chin and upper lip.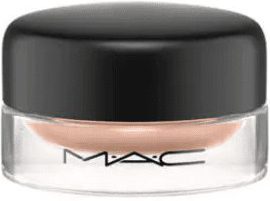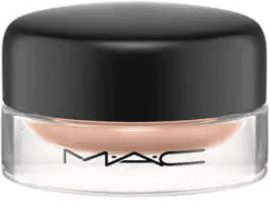 I use my finger to rub the paint pot into my pores in all of the areas I want to smooth out and let it set for a while to dry.
SECOND
After the paint pot has set up, I use Cinema Secrets primer for the next step in crossdresser foundation technique. Cinema Secrets has been doing makeup in Hollywood film and television for 35 years. I absolutely love the feel of this primer on my face which makes it feel like silk. I spread it over my entire face avoiding the taped areas and around my eyes which are almost done.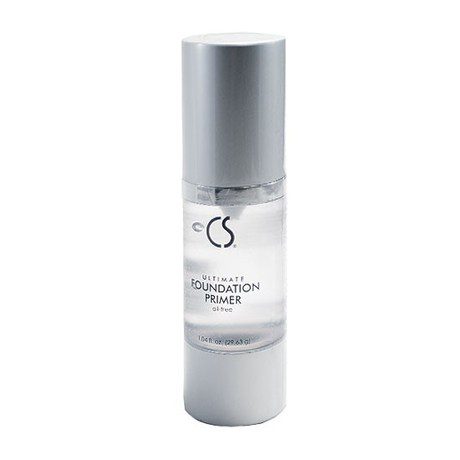 The primer will mix with the paint pot on the surface of your skin which is fine because it has filled in your pores. Just smooth it evenly and pat any streaks so everything looks even. Allow this to dry before going to the foundation.
THIRD
Now for the next step of my crossdresser foundation technique we move in a different direction than most methods. Instead of cream or powder I start with MAC Studio Face and Body Foundation. It has a thinner viscosity than typical liquid foundations which I like because you can build it up a little at a time all over or just in certain areas. As with the primer it will smear somewhat so blend as before and use a damp blender sponge to spread it evenly. This is going to dry quickly so work fast or you will have to repeat the process.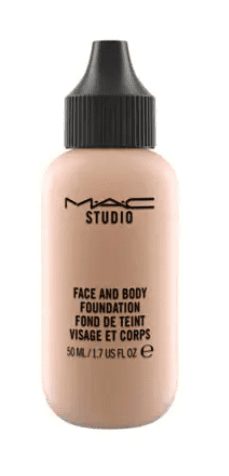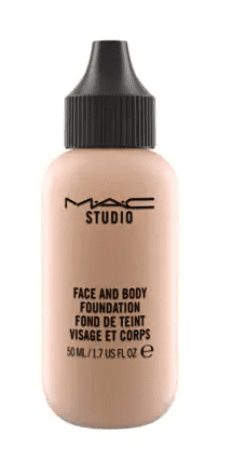 FOURTH
The fourth step in my crossdresser foundation technique is to evaluate the coverage so far. If everything is covered and there are no imperfections showing through, you can move to the powder stage. If not, you can add more Face and Body coverage or touch up any problem areas with some concealer on your finger or damp blender ball until you are satisfied. Having a bit of a shine at this point is no problem because the powder will fix that later.
FIFTH
Now we move to the powder stage of the crossdresser foundation technique but first the decision has to be made about which one. I use MAC Studio Fix Powder Plus in different shades for both base and contouring. If you're not interested in contouring, you can apply the foundation powder lightly with a dual fiber brush. I like this brush because it does not hold a lot of powder which makes it easier to do a light application and not over doing it. Most of your coverage has been accomplished using the Face and Body foundation so you should not need too much powder. If you have big problems to fix both products are buildable meaning you can add more layers to increase coverage.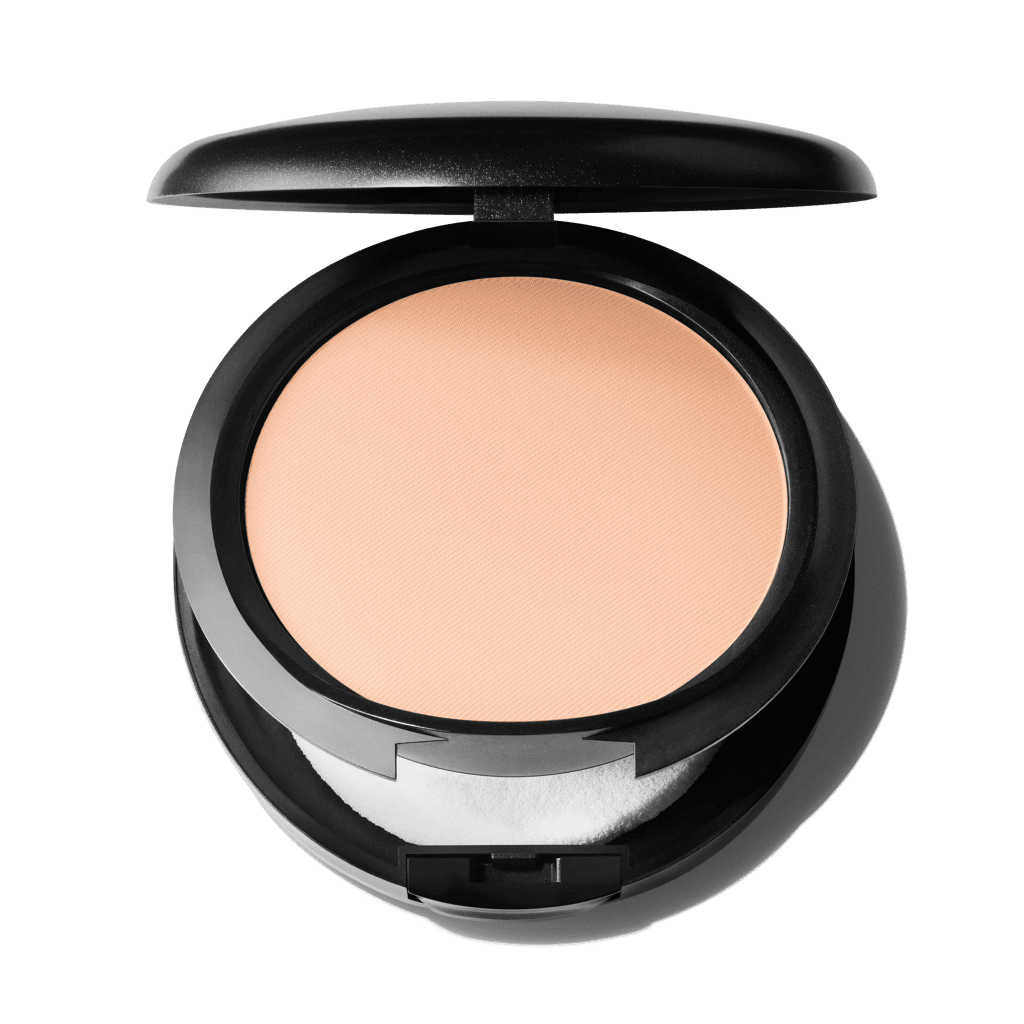 If you will be contouring that powder will go on first in the areas, you wish to work on. The darker powder makes the covered areas look deeper while the lighter colors the opposite coming forward. After blending the face will appear smaller and more rounded. The cheekbones will appear to come forward and be more prominent with the darkened area below receding. I continue the jawline further out toward my chin to make it a more feminine pointed jaw. At the other end where your jaw squares off below the ear, I extend the contour up in front of the ear eliminating the masculine look of the jawline. The nose can be narrowed by contouring also but I start with a cream concealer in NW10 down the bridge of the nose then follow with the same shade of powder. In the picture the NW10 is also used in the center of the forehead, nose, cheeks, and upper chin but other than the nose I don't do it.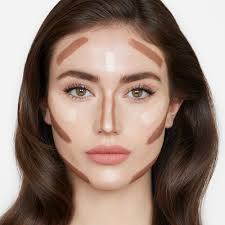 SIXTH
If done correctly this is where you have the witch doctor look using my crossdresser foundation technique. Now it's time to blend everything together for a more natural look. This is done with brushes designed for this purpose and I use two different ones. The first one is similar in shape to a paint brush and works well in large areas. I use light up and down strokes moving the contour powder into the area with no powder to soften the lines by blending them away. The second one I use later after the main face foundation powder is applied.
SEVENTH
Once everything is looking pretty well blended but maybe not perfect, we apply the base makeup in the color that matches your skin tone. It goes everywhere that you don't have contour powder and can be applied with the dual fiber brush or a more standard powder foundation brush.
You can spread the foundation powder slightly into the contoured areas blending them a little better if you need it. Once you have all over your powder on both base and contour blended it's back to the eyes to finish that part of the crossdresser foundation technique.
EIGHTH
Using a narrow brush and either your upper eyeshadow shade or one slightly lighter draw a line on your lower eyelid from under the pupil to the outer corner of the eye. Then smudge it lightly and blend the edge under the pupil towards the nose. This is done to define the eye without a harsh straight edged line that will draw attention to your lower eyelid. Any bags or wrinkles will be more visible when contrasted by a dark sharp line that younger girls can get away with. Many women and crossdressers also don't update their makeup technique to reflect their aged skin. They still use black liquid eyeliner on the lower eyelid drawing attention to wrinkles there. Smudged eyeshadow gives you the eye definition without unwanted attention to the lower lid problem.
NINETH
Now before the final step of the crossdresser foundation technique I use the second blending brush from above in a circular rotation around the cheek contour edges for a final blend. We are in the home stretch of the crossdresser foundation technique which is the point of no return. I use MAC Prep & Prime to set my makeup for all day & night confidence. The final touch is to spray your whole face with liquid sealer until it is shiny.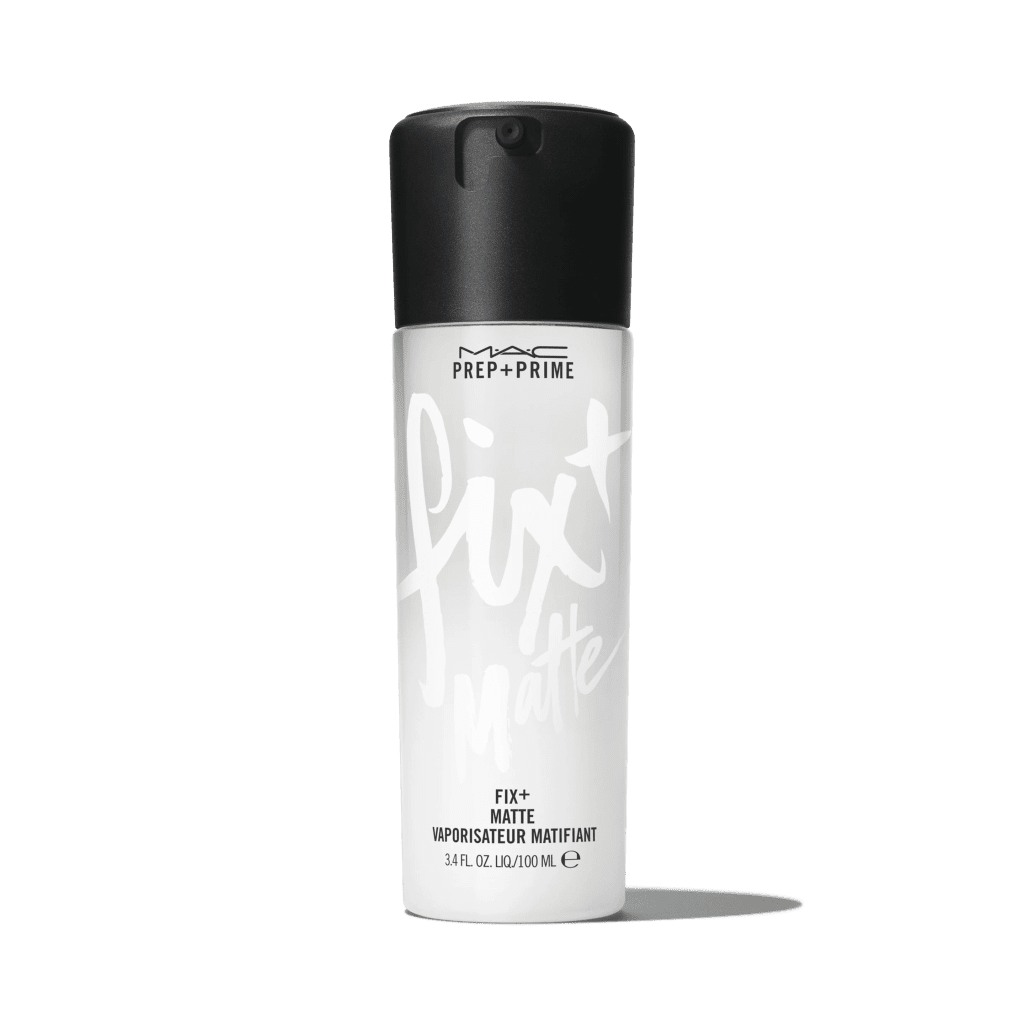 Let your face start to dry until the shine has diminished but your face is still wet. Now take your dampened blender ball sponge and blot your entire face with it. This is the final blending step that should smooth out your whole face. When dry I usually apply a light dusting of setting powder for a matte finish.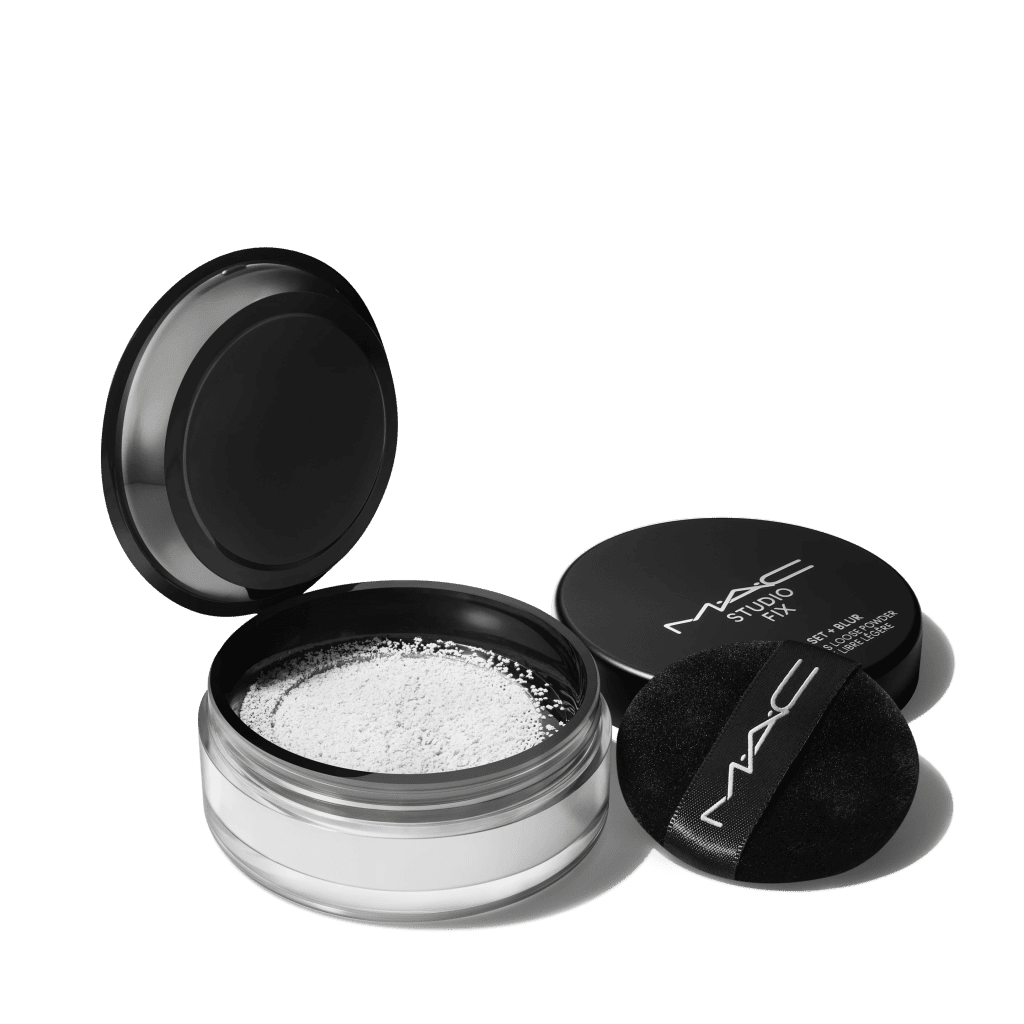 Take care not to get the powder on your clothes because it tends to go everywhere as you brush it.
The next post will deal with an area typically not discussed but is important to crossdresser foundation technique presentation.
Thanks for reading and you can subscribe to my blog below if you wish. You can also send questions to me at contact@mickifinn.com.