Thanksgiving is just around the corner but the big crossdresser holiday fore me is Christmas. The CHIC Club Christmas Party is the big event of the year which typically has all members attend along with about 80 percent of the wives. For the first time in memory I am all ready for the big event which will be a whole weekend for some of us. There will be the Friday B4 dinner as usual for those coming from out of town along with some locals. While Saturday night will be the most festive event of the crossdresser holiday the Friday B4 is also a glam affair. The pictures below are of some recent Friday B4 evenings with some friends in Long Beach.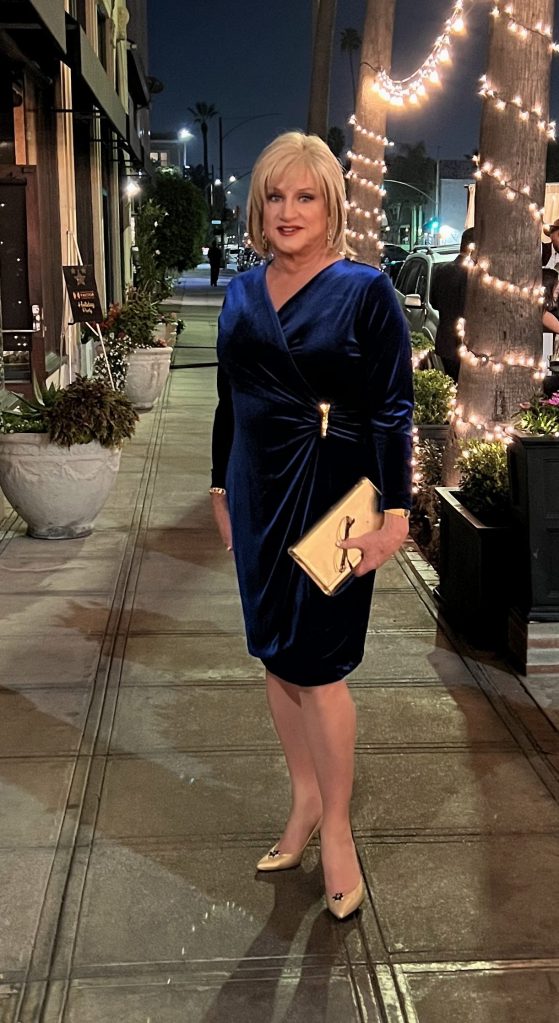 The Christmas party itself has always been to some degree but is increasingly becoming a formal affair with floor length gowns the norm. This year my wife is pleased again about my color choices for both events but you will have to wait until after Christmas to see them. Until then here are some gown pictures from recent years.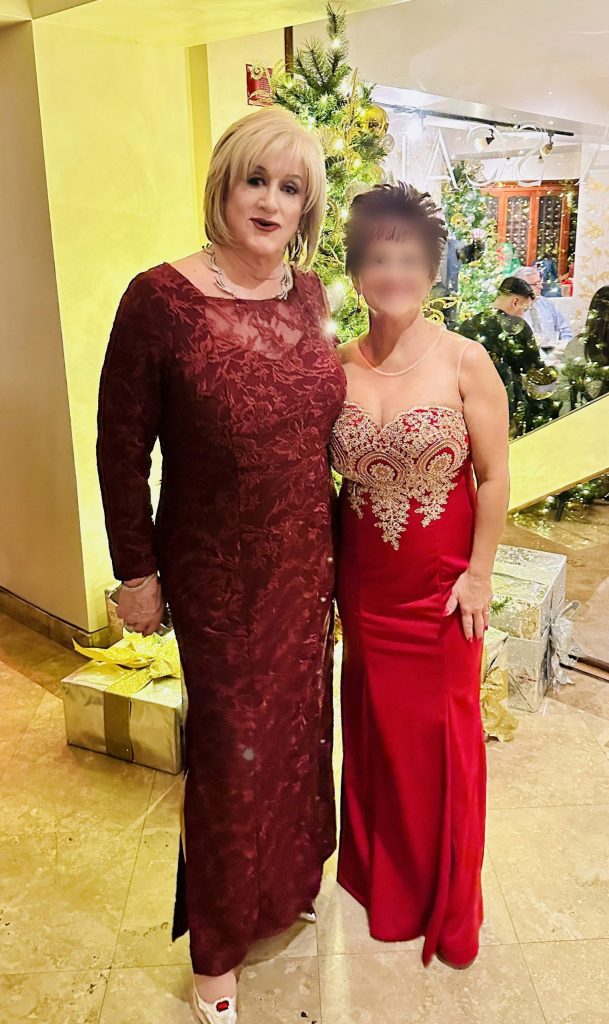 My last post earlier this month talked about that Friday B4 night dinner we had with the teal jacket picture. The following night we went to another Long Beach location where the owner gave us the private party room with our own bartender who also was our server. We really appreciate having that room because it is easier to move around and chat with everyone. The picture below of me wearing another new purchase I bought at the same time as the teal jacket. Unfortunately the blue lighting in the room does not do justice to the colors which are much more vibrant than shown.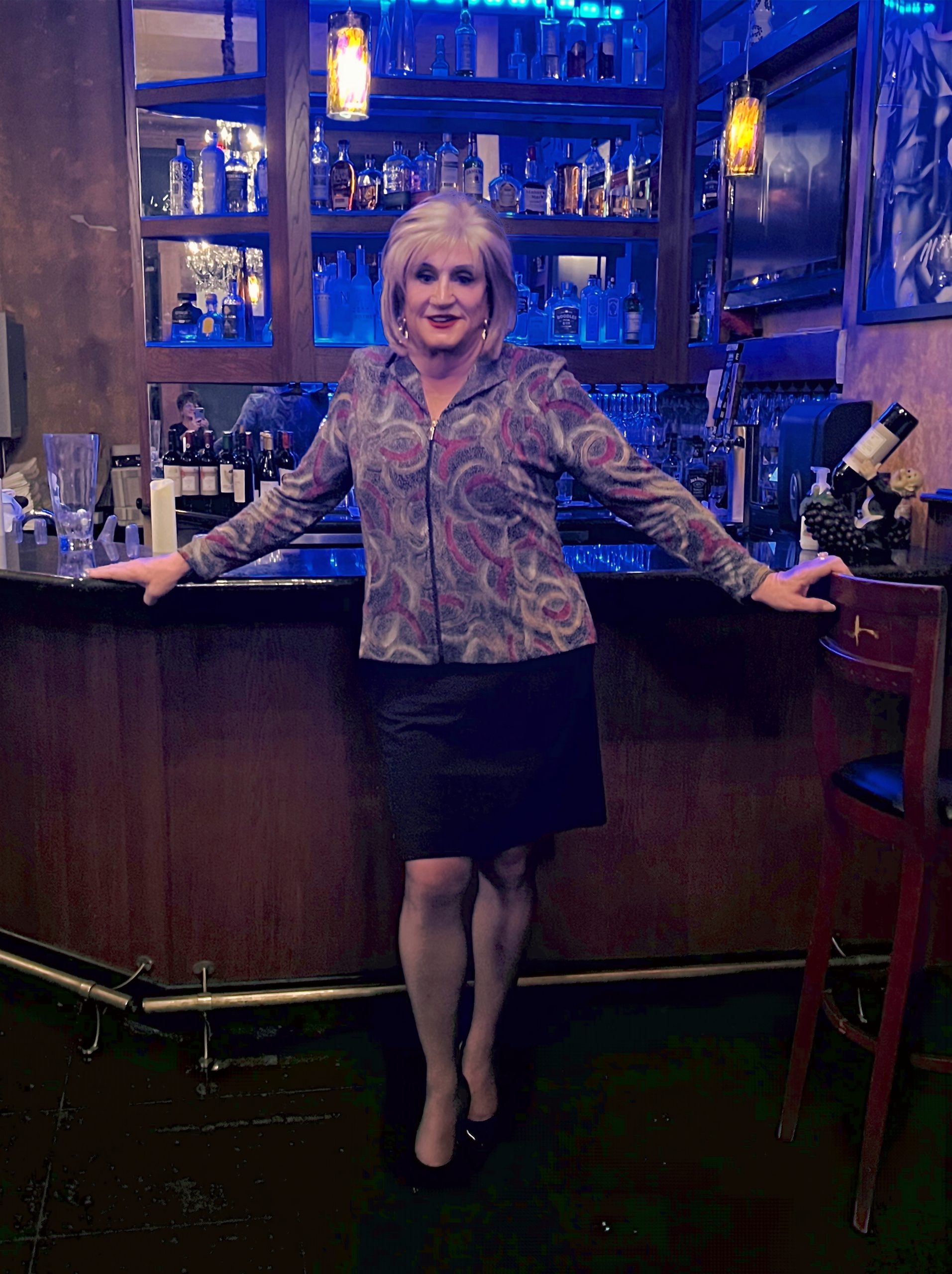 I am looking forward to next months CHIC Christmas party and promise more pictures then.