Crossdresser false nails technique is an essential part of presenting your best female look. Long pretty nails make your hands look more feminine adding length to your fingers. Long fingers tend to look thinner more like a woman's slender hands. There are many options to achieve more feminine hands and I have used several crossdresser false nails techniques for my nails.
My wife is responsible for my current system inspired by a gift she gave me last summer. She gave me a set of COLOR STREET nail strips which inspired my newest crossdresser false nail system.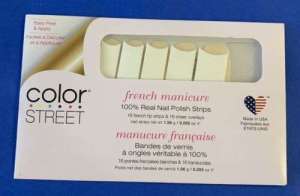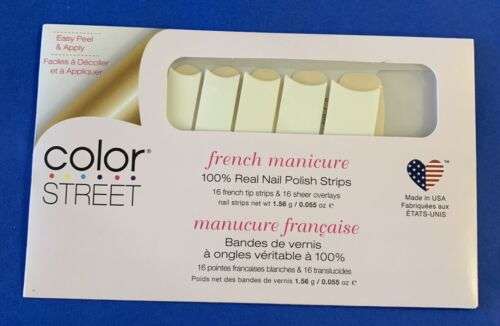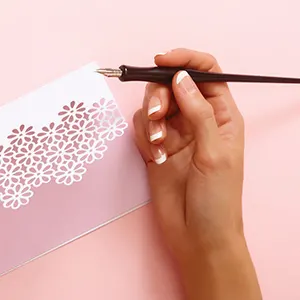 They are designed to just lay the white strip on your nail giving you the French Nail tip. You then follow with the clear topcoat strip and you have beautiful nails. Because CD's typically don't have long nails to start with it takes a bit more work.
The crossdresser false nails technique I cam up with to create a beautiful French Nails uses unpainted nails I buy from TALON NAILS in Las Vegas. You can purchase a nail ring from them to perfectly match your finger to their sizes.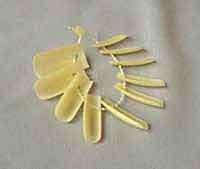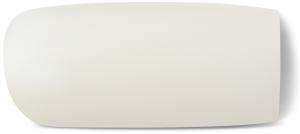 I trim the nail to my preferred size using the fixtures I made so that all of my nails are uniform size. I prefer about 1/4 inch overhang beyond my fingertip. That length is the most stable and keeps them from being accidentally pried off by car door handles and such.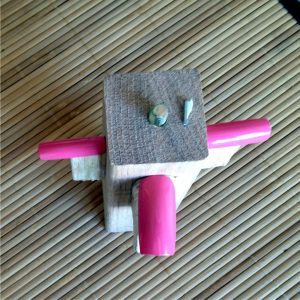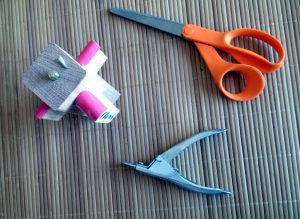 My crossdresser false nails fixture above is a table leg with ice cream sticks glued to each other until they are the proper length. Then they are glued to the fixture. The pinky has the least sticks and the thumb the most. I place the nail on the fixture with the number touching the base so it does not get cut off. Then I file them to shape as before.
I still use the Lazy Susan with the stickers holding the nails in place for painting.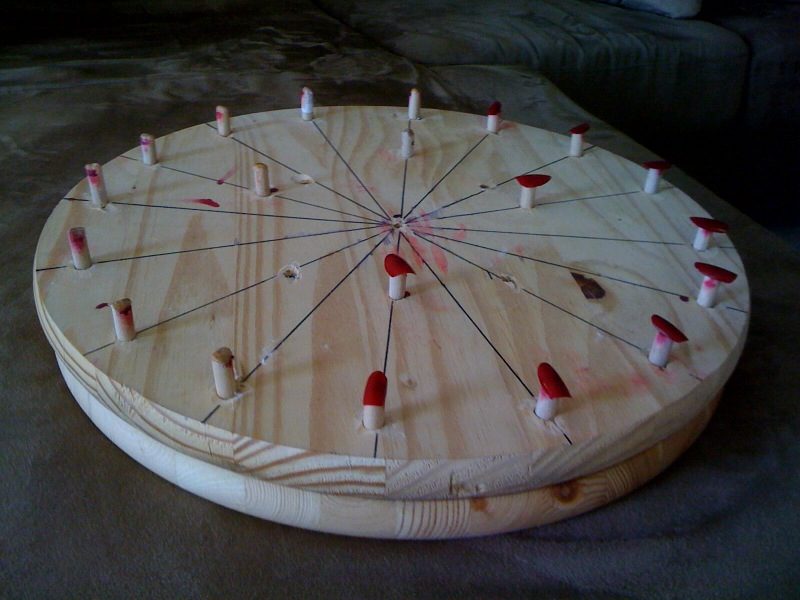 The main difference now is that I am painting the nails with the ORLY BEVERLY HILLS FRENCH MANICURE instead of a typical red color. This gives the ivory colored false nail the look of your normal nail with a clear coat on it. It will look very natural once the white tips are put on after the nails are dry.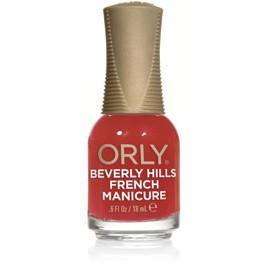 The process is very simple with no mess or cleanup. The package comes with an assortment of white strips that are curved at one end. They are made from nail polish and you place one on your finger with the curved end towards your palm. Once aligned you press it onto your nail then remove the excess material from around the edges. It takes a little practice but once you get the hang of it the look is great. Then you take the clear strips out of the package and smooth it over the entire nail. trim the excess material from around the nail and your done.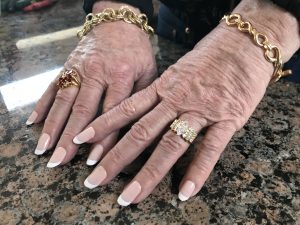 One thing I really appreciated is if you make a mistake like I did when the clear strip had a fold in it. I could not get it to smooth out so I shaved it off with a razor blade leaving an uneven area. To fix it I applied a generous coat of my Orly clear topcoat which filled it in perfectly. The clear strip in the package is made from nail polish also so it melts right into the surface.
Now its time to grab your purse and go.