Crossdresser outings are usually a lot of fun depending on where you go and with who you are going with. I still enjoy my solo outings but its different than going out with friends. Solo outings are more of feeling satisfaction with my presentation along with the level acceptance I experience from the public. I had two crossdresser outings this month and both were with friends 3 on Friday night and 20 on Saturday night.
Friday night I was joined by CHIC friends Tonya & Nell along with Sherri from out of state. We went to a favorite mainstream restaurant in Long Beach where we have gone many times. I had scheduled the private dining room in the back for eight people but we only ended up with four however, they gave us the room anyway. We had a very nice dinner and lingered for a while chatting before joining the civilians out in the bar. They are used to our crossdresser outings and are typically friendly to us.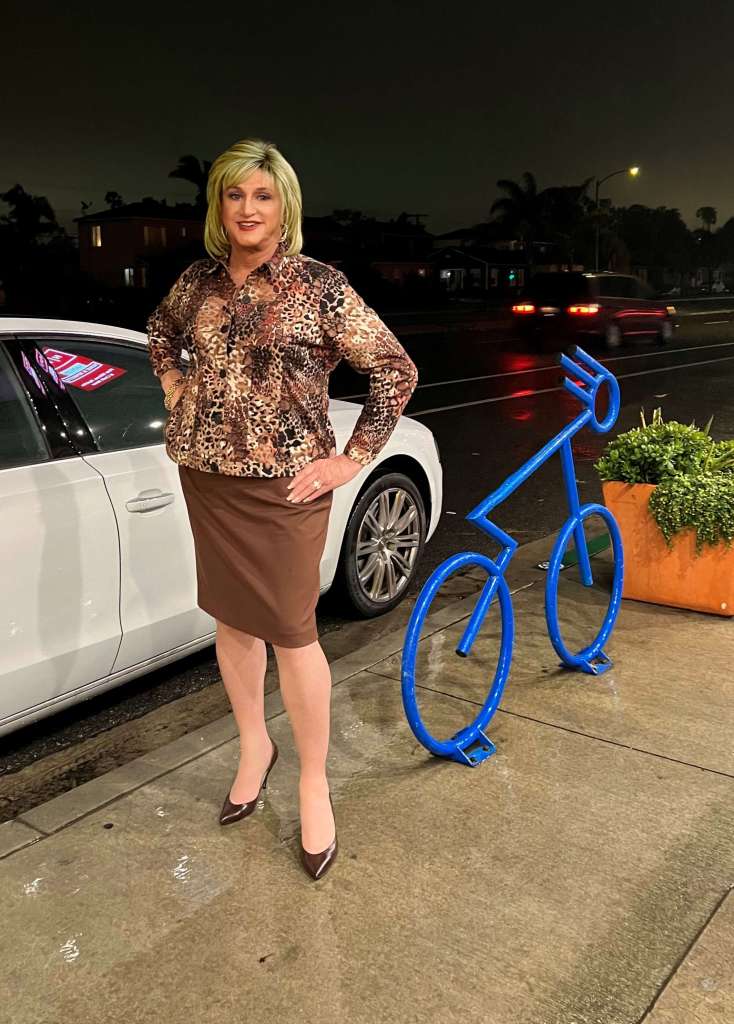 In keeping with my wife's urging to wear something other than black it was brown tones for me this night.
NEW CROSSDRESSER OUTING
Saturday night we met up with the other members of CHIC for a new crossdresser outing for the members. Recently they opened a new Ruth's Chris restaurant across from the hotel many of us stay at for the club our Christmas Party.
We arrived early and went to the bar for a drink and had a pleasant surprise when there were plenty of open seats at the bar. Their Las Vegas restaurant serves dinners at the bar so you can never get a seat there without ordering food. My meal and service were very good this night but I was disappointed in their rigid one check policy and seating restrictions. We had to reserve two tables of nine maximum to avoid their private dining contract obligation. Then they would only issue one check for each table which is always an accounting nightmare. Our tables were also located in two different rooms about 40 feet apart. I don't think we will be coming back.
The Friday night crew went back to our hotel for a nightcap and Nell took a photo of my as she did on Friday.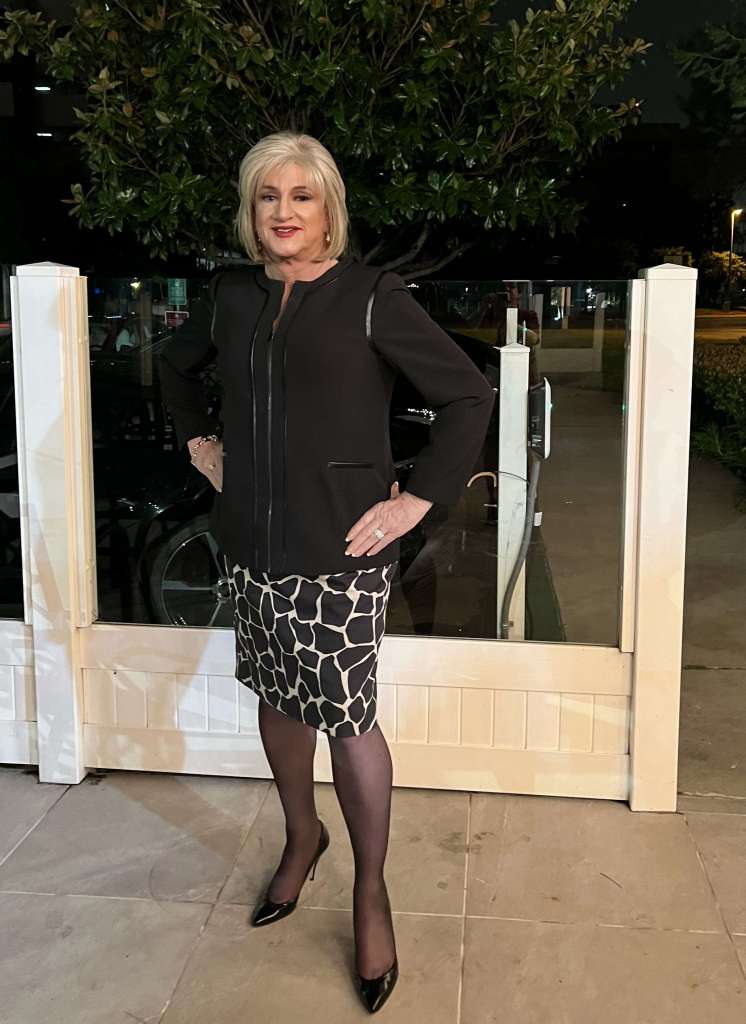 Back to mostly black sorry dear!
I will be experiencing a new crossdresser outing this month attending my first Desert Crossroads event in Palm Springs in two weeks. I am fortunate that there will be members of CHIC there who have attended in the past because they really don't tell you much. I paid the money and got my ticket but that's all I have heard from them so I'll be leaning on my friends for guidance.