Crossdresser perceptions go both ways which is to say how we perceive those we interact with along with how they in turn perceive us. The Friday before our monthly CHIC meeting I went to dinner with my BFF Ashley at a restaurant in Orange County California. Historically we have avoided it for many years because Orange County was a pretty conservative area and we felt uncomfortable going there. We did not really know what the crossdresser perceptions would be with the mainstream clientele conservative or not. We went once before in November, and it went well so we did it again this month.
I arrived by myself via UBER very early and was cheerfully greeted by the hostesses using all the proper pronouns. That is notable in that I always use my male voice when dressed. The hostesses took it all in stride and continued calling me Mam. They offered to seat me early in the area that I had requested on my reservation, but I declined. I sat in the chair pictured lower right side above on a busy Friday night. I got to see the public's crossdresser perceptions of me. Those who reacted were positive and those who didn't seemed indifferent going about their business. It's safe to say everybody notices me because I dress for myself so its way different from casual California lifestyle.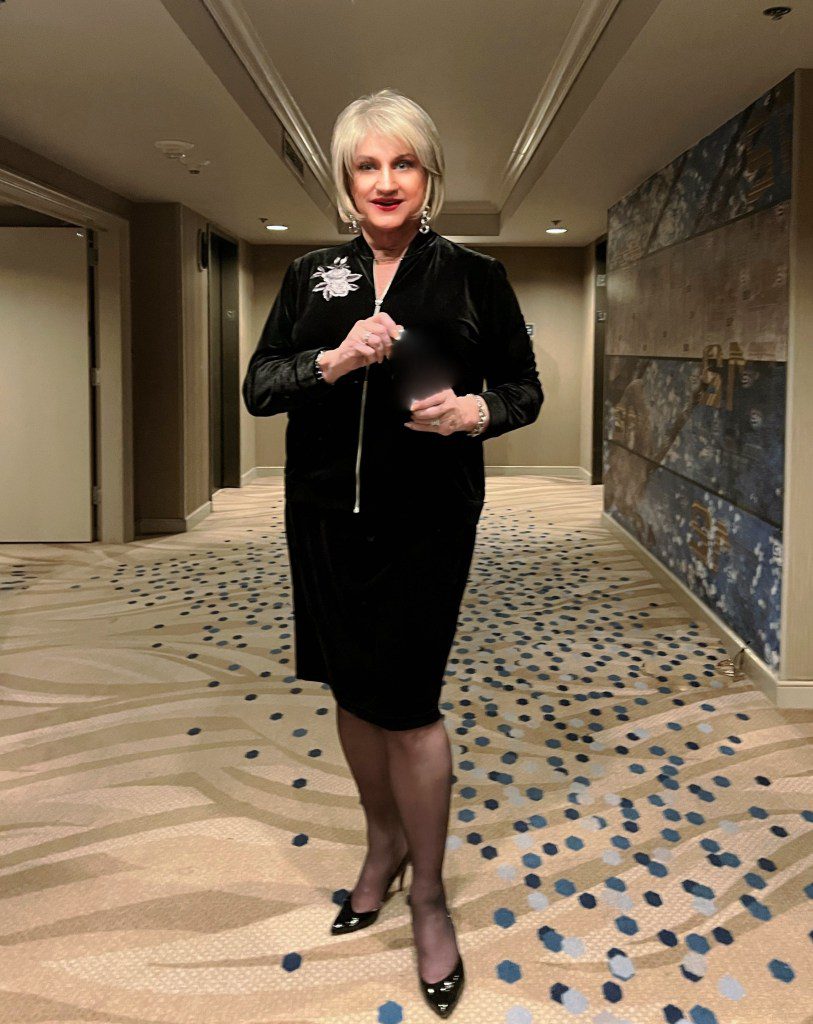 Not many women wear a black velvet suit with an embroidered flower on the jacket and high heels on a Friday night. I think their crossdresser perceptions of me was positive regardless of if they approve. I got several compliments on my outfit from women I encountered. Our server was very attentive without being a bother and did not rush us to order or leave after dinner.
Saturday night was the CHIC meeting at one of our regular places in Long Beach and we had a private room, so crossdresser perceptions weren't possible. I have been there so many times I don't even think about it because its predictable. The crowd is getting younger as time goes on and they are typically more accepting of crossdressers. Should they have any questions the restaurant owner and his staff know all of us very well and can fill them in on our story. I requested outside dinning because some in our group are very concerned with the Omicron. They moved us inside to a private room. The high for the day was 61 and the low expected in mid 40's which in Long Beach. That can be very cold being just blocks from the ocean.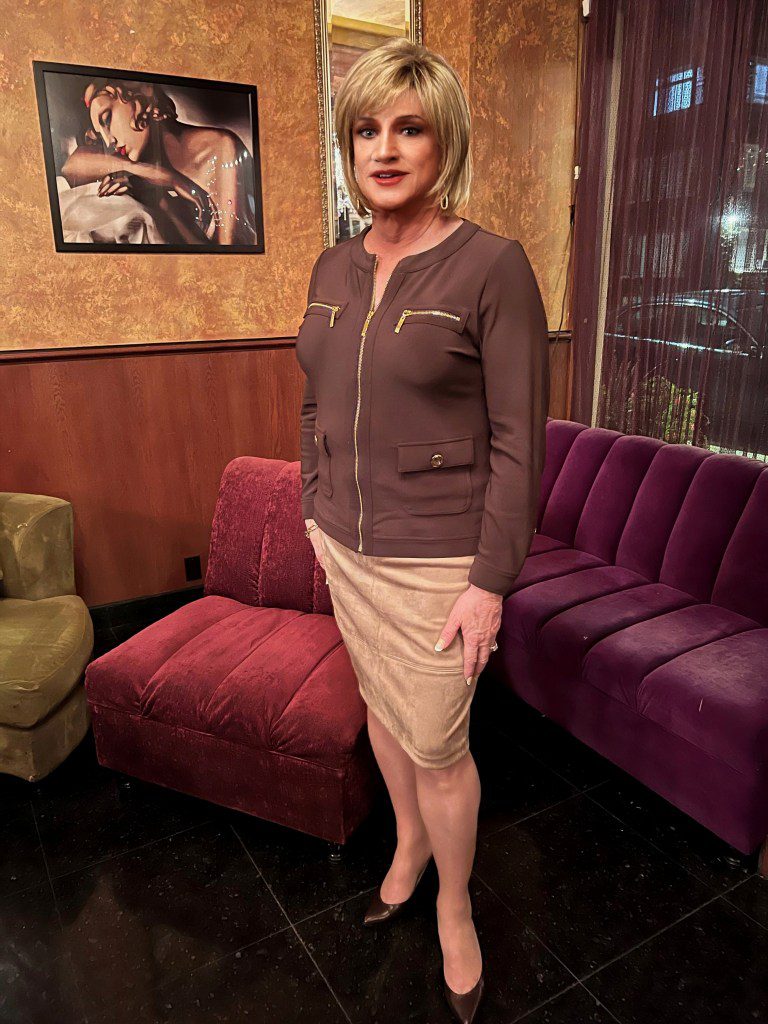 The picture above was taken in the lounge section of the room we were in Saturday night. My wife has been encouraging me to stop wearing so much black, so I wore brown tones this month.
Crossdressing in public has come a long way over the years and the perception of us has changed to a far more positive one. The other ladies and I of CHIC always try to present the best possible image when out in public for positive crossdresser perceptions.
Have fun!