For crossdresser styling part two dresses and various tops are the focus. Most men's shoulders are the widest part of the body and for those trying to pass or blend they become an issue. The correct crossdresser clothes can go a long way in achieving the feminine silhouette we all desire. Some crossdressers try to wear a longer or fuller wigs to deemphasize the shoulders like I used to do. Like I mentioned in part 1 I have opted for a shorter but taller wig in an effort to balance the shoulder width issue. The picture below is me wearing the Freedom wig shown in part one, but I moved the part against the grain to get more height.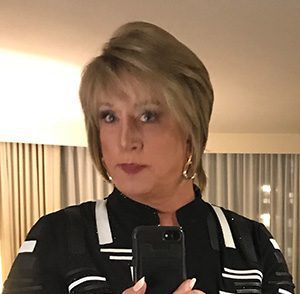 What type of crossdresser clothes you buy based on your styling evaluation is crucial to your presentation regardless of your goals. My goal is to appear as slender as I can, so my clothing choices typically have a vertical line in the center. Most of the time I wear collarless jackets, so the front zipper is prominent because of the silver or gold coloring. It takes the viewers eye to that area which appears slimmer. I don't zip them all the way up stopping around my breasts which creates a slender deep vee. The same goes for blouses, sweaters, and dresses with a Vee neckline taking their attention away from the shoulders.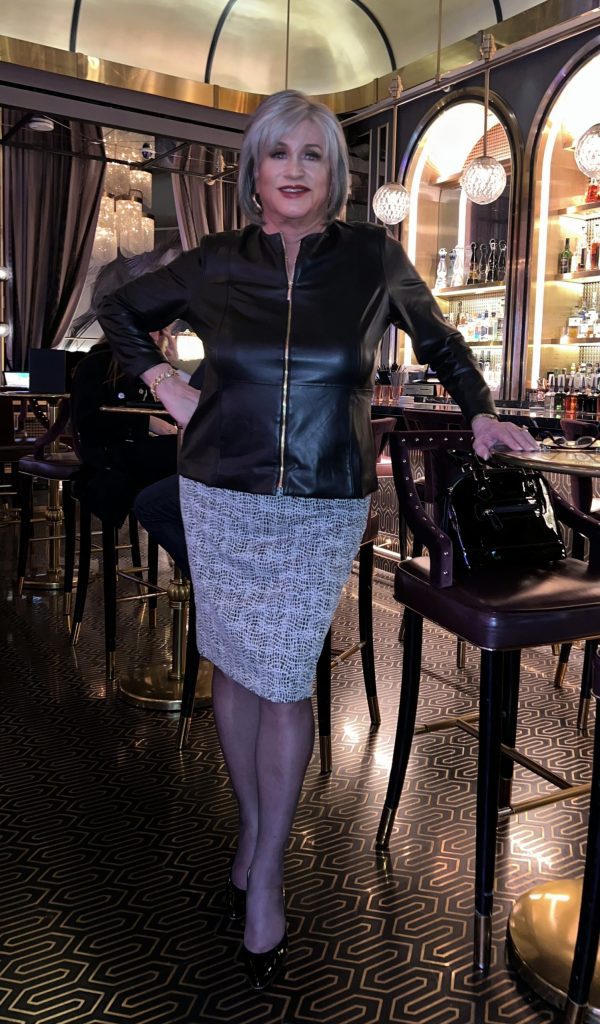 Colors and patterns in crossdresser clothes also play a role in minimizing the shoulders and focusing the eye elsewhere. I try to buy pencil skirts with patterns to emphasize it instead of the shoulder area. The pattern below with solid above takes the viewers' attention to the skirt. Depending on the brand I sometimes luck out and don't have to alter them. I won't wear a skirt with a straight hem because it is the same problem as the shoulder width. If the skirt does not taper down from the hips to the knee, I have it altered by a seamstress as was the case above.
CROSSDRESSER CLOTHES DRESSES
When it comes to crossdresser clothes with dresses the process is a little different because you are typically dealing with one pattern or color. Solid dark colors in general are more slimming, but there will be times when I just say screw it I wanna wear it anyway. That was the case with the blue dress below the night before the club Christmas party.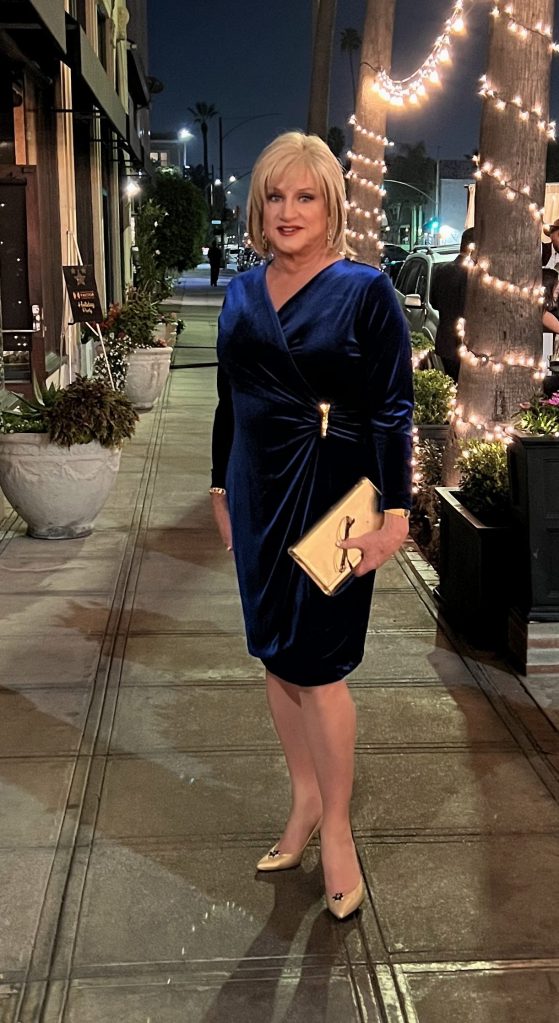 My crossdresser clothes don't include many dresses because I have always loved tailored suits. If not suits, jackets and skirts are my next choice and always tailored for the best feminine silhouette. That said I have purchased several dresses recently so pictures will follow soon. I did wear a lace dress to the Club Christmas party this year which is a pattern but not the type of crossdresser clothes you wear every day.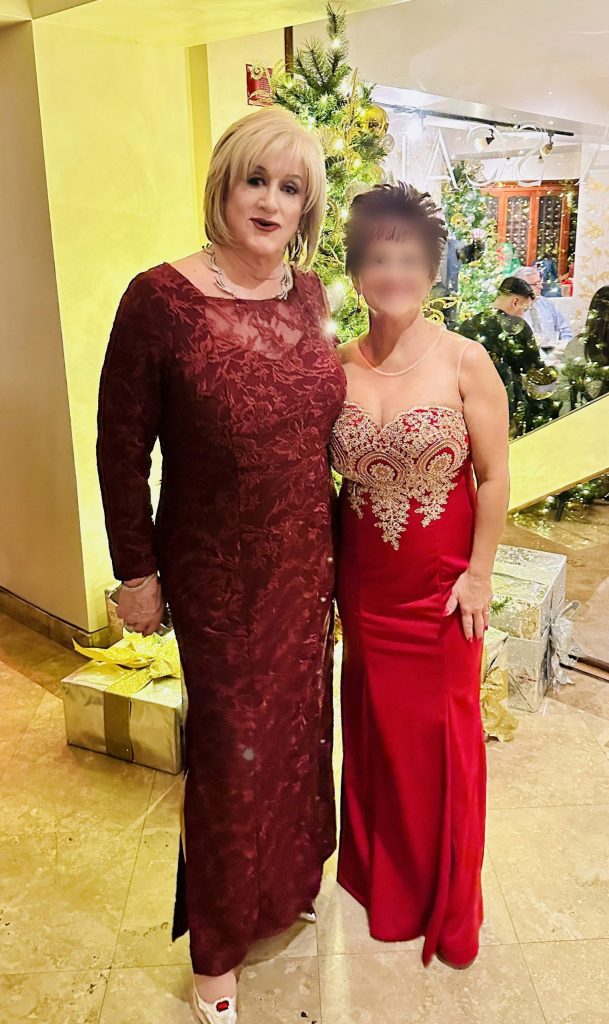 The next CROSSDRESSER STYLING #2 post will featuring crossdresser high heels.