Crossdresser fingernails are crucial to your feminine presentation and can really make an outfit pop. You can have them match your outfit or go with the popular French Manicure that works with everything. They can be purchased from most grocery or drug stores along with Amazon which has a large selection along with gel tabs to keep them on. I get the gel tabs from them but prefer to get my nails from Talon Nails in Las Vegas. Talon's nails come extra-long so I can custom cut them to my preferred length.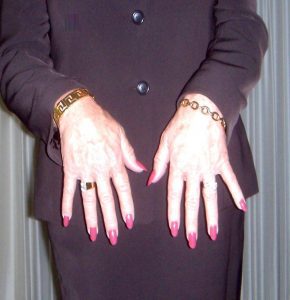 Another reason I like Talon crossdresser fingernails is because they are numbered by size and the number is located on the underside at the base. That way when you trim them to your preferred size the number isn't cut off. If you don't know your size Talon sells an inexpensive sizing tool so you can measure your nail for the best fit.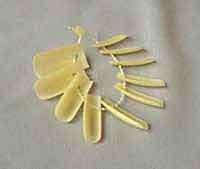 Talon also sells pre painted nails and popular colors again with the number at the base and extra-long for trimming. I prefer the French Manicure for my personal crossdresser fingernails which is more involved and takes some practice.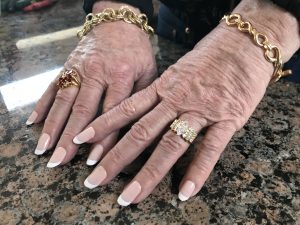 My crossdresser fingernails process has evolved recently because of new technology that has made them easier to make and improved my finished product. My wife bought me a set of French Manicure tabs from Color Street.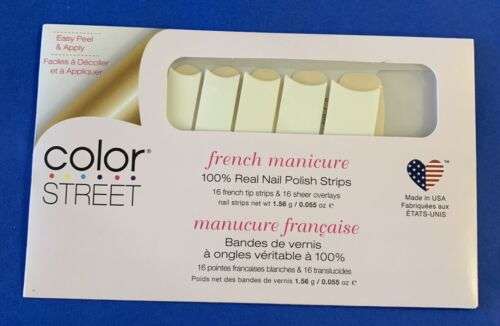 I use them on the nails that I purchased from Talon and trimmed to size then painted 4 coats of the French Manicure polish from Amazon.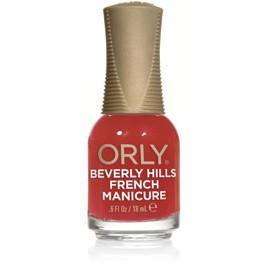 You just peel off the white strip from the Color Street package and position it on the tip of the nail. Then you twist the tab pulling down to remove the excess. You can the lay the clear strip from the package for a topcoat over the nail to seal it. Don't worry if you make a mistake because the strips are made from nail polish so you can use regular clear after you make repairs.
Pictured below are the nails ready for a few touch ups prior to applying the clear coat strips.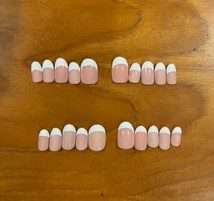 You can learn more on my CROSSDRESSER FAKE FINGERNAILS page.
My next CROSSDRESSER STYLING post will be on Crossdresser Jewelry. Subscribe to my website below to be notified when it is published!