Going back to my early years when I first discovered that I was not alone the thought of crossdressers connecting immediately came to mind. There was no internet back then so getting information required some imagination and a great deal of research. Information was available out there but finding it required going to some pretty sleazy bookstores. I was fortunate enough to live reasonably close to Hollywood California where bookstores were abundant, and all had Gay sections where they put the crossdresser publications. There were not many crossdresser publications, so they did not warrant their own section which meant you had to look through the naked men magazines. That was always awkward because not being Gay you had to deal with others checking you out. Then there was always the chance of running into someone you knew seeing you there and drawing unwanted conclusions.
Today it is so much different with the internet flowing with information and much of it very specific. There are crossdressers connecting online all the time but what I see still is a desire to meet crossdressers in person. Some take a risk and meet people in person that they only know online but I never have and never will for security reasons.
I still prefer meeting crossdresser's at large scale structured events where there is at least security in the area even if not affiliated with the event. The Las Vegas events located on the strip are great in that respect because the casinos have it already and they will take care of you if you are on their property. Crossdressers connecting at these events can just move to a different place if you don't like the people, you are around safely.
DIVA LAS VEGAS 2022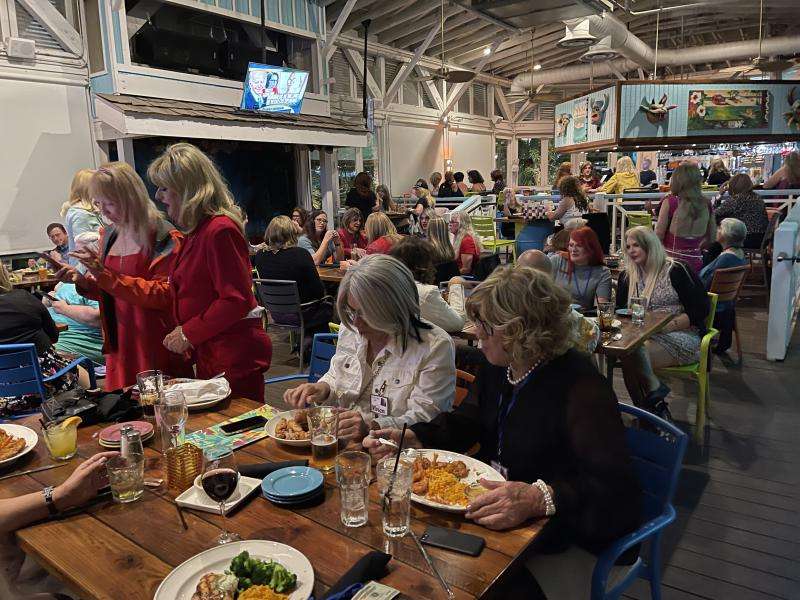 TG ROCKTOBER 2022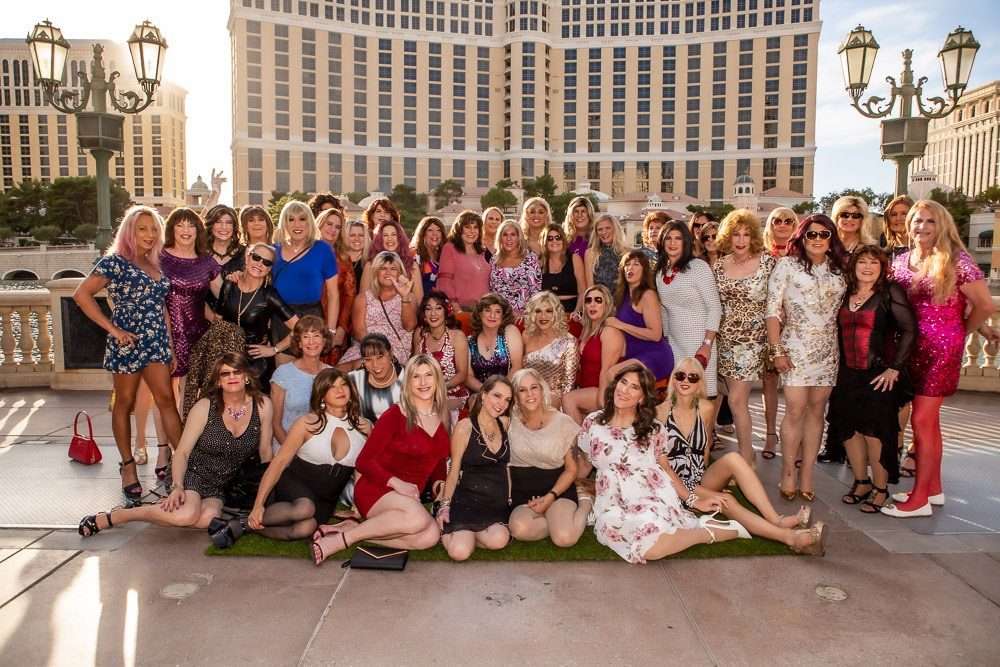 Event planners take great pains to provide interesting workshops or outings dedicated to crossdressers interests or needs. There are makeovers by appointment and trips to wig stores prearranged for attendees some by appointment and others in a group. There are shopping excursions to the mall for Macy's Dillard's, Nordstrom and other stores all of whom are happy to help you. Being part of a group of is a great way to find crossdressers connecting. I wish there was a trip to the local wig shop years ago where I could just tag along with the group and try on wigs instead of going alone telling them it was for my wife and guessing at what I needed. For the first 40 years of my crossdressing career, I never had a wig that properly fit because I needed a large size which were rare. The proper fit makes a big difference on how you look even if you don't realize it.
I took advantage of the makeup classes offered at the conventions years ago which were great but when you left you were on your own to purchase cosmetics back home. Thanks to San Francisco being so accepting starting in 2000 I was lucky enough to be warmly greeted at Macy's by the ladies of MAC and Laura Mercier who not only redid our makeup but sold us the proper shades and teaching us how to do it. Sadly, I will probably never go to San Francisco again for safety reasons.
I truly believe inexperienced people interested in crossdressers connecting should look into attending an event. I know many crossdressers who originally met at a convention years ago and got along well having common interests that are friends for years. Many get together with their wives for non-crossdressing activities. Crossdressing events are a chance to meet a couple of hundred people that you have at least one of thing in common.
If you choose to attend one of the events listed above I am confident you will find crossdressers connecting all around, you. If you choose DIVA Las Vegas, they have a BID SISTER PROGARM for folks needing some guidance. I am not sure about TGRocktober but hear are links to both events which a just a couple of months away.