DINING OUT CROSSDRESSED FRIDAY NIGHT
Dining out crossdressed can be a lot of fun especially when you do it with other crossdressers. That was the case last weekend both Friday & Saturday nights. As I mentioned in my last post Mainstream Crossdressing Friday nights dinner was in the private dining room at the back of the restaurant. After dinner we moved to the bar out front for cocktails and conversation with the public. The picture below was taken outside in front of the restaurant. I am wearing my MAC (mask proof lipstick) which is about 4 hours old and not touched up even after eating dinner. It does not wear off under the mask which is wonderful. GOOD STUFF!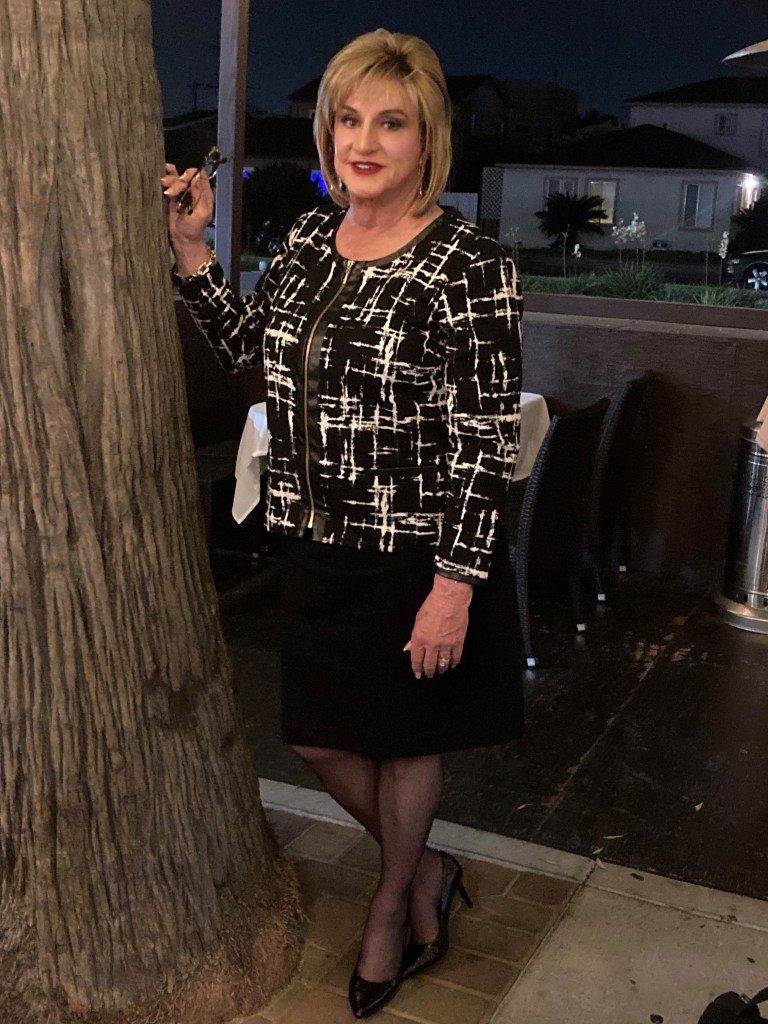 DINING OUT CROSSDRESSED SATURDAY NIGHT
We were on the opposite side of Long Beach Saturday night for dining out at L'Opera on Pine Avenue. They just opened after a one year shutdown due to extensive damage in the local George Floyd riot. Everything has been repaired and looks beautiful once again with elegance everywhere you look. There were 10 of us dining out crossdressed Saturday from my club CHIC and it was great that they did not rush us in and out.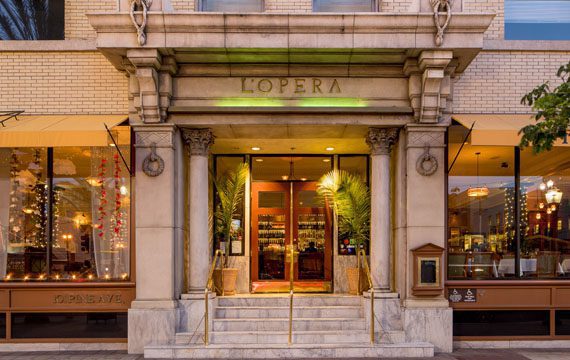 DINING OUT CROSSDRESSED MAINSTREAM
The restaurant was full Saturday night with a mix of really nice people with one group giving us some of their birthday cake. Others engaged us in conversation at the bar which is my specialty. After diner I declined to join other CHIC members for a trek down the street to the Irish bar still recovering from my late Friday night fun. I opted to just go to the bar at L'Opera for a drink but ran into the hostess on the way and chatted for about 20 minutes. It was almost closing time when we ended out chat so I passed on the bar and walked across the street to my hotel.
Once again I forgot to take a picture at the restaurant so I had to settle for one in the hotel lobby taken by the security guard. Nice picture but I did not have my glasses with me so I didn't know he cut my feet off until I was back in the room. I really like the military jacket look so I posted it anyway.
ENJOY,