CAPTAIN MORGANA?
Halloween crossdressing is a favorite for the men dressed like women community regardless of your preferred label.  Halloween is considered the national holiday of crossdressers everywhere. This year I chose the pirate costume and took the name Captain Morgana.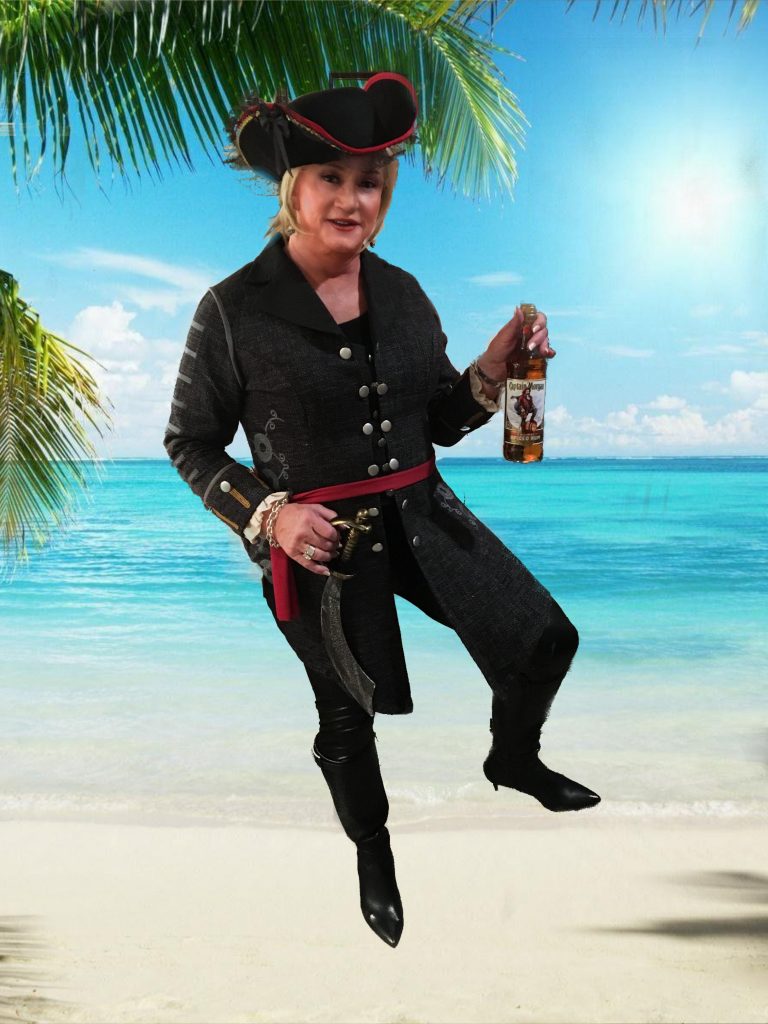 The Halloween crossdressing party was again this year at Wanda & Susan's house again.  The members of CHIC gathered in their costumes from spooky or fun to sexy cat women for a fun evening. My wife picked this outfit for me this year and it fit great. The hat leather leggings and the bottle of Captain Morgan spiced rum was my touch.
PRE HALLOWEEN CROSSDRESSING FUN
Wanda lives some distance from our normal Long Beach haunts so some of us get hotels close to her house for the weekend. That leaves us an opportunity for Friday night fun or what we refer to as the FB4. Micki & Wanda at Agostinos Friday night you can see more pictures of Wanda's adventures HERE.

This time I chose Augostino's Ristorante Italiano for the dinner of nine ladies.  It is located across Pacific Coast Highway in Capistrano

Beach,

 and they treated us great. To say we were overdressed is an understatement with it being a casual beach restaurant no Halloween crossdressing.
Augostino's closes at

ten,

but we are just getting started so we went two doors down to the Sunset Grill for some cocktails and dancing for a few of the brave gurls.
We sat outside and enjoyed the cool breeze and sipped Cosmo's listening to the DJ while watching the

lady's

dance. Once again, we were severely overdressed, but they did not mind or maybe they just thought we were Halloween crossdressing!
One thing that has definitively changed over the last twenty years is the public acceptance of who we are. People are treating us very well in most cases. It is just a matter of educating them and showing we are worthy of their respect and actually pretty fun if given a chance. This was evident when our gurls invaded the dance floor and the women already dancing turned around and started dancing with them.
Happy Halloween!
Micki Finn