The Micki Finn Road Show is in Hollywood California this week for a special treat on Saturday night, but you will have to wait for the next post to find out it. I am staying just down the street from Saturday's location at the world-famous Roosevelt Hotel enjoying some Hollywood crossdressing.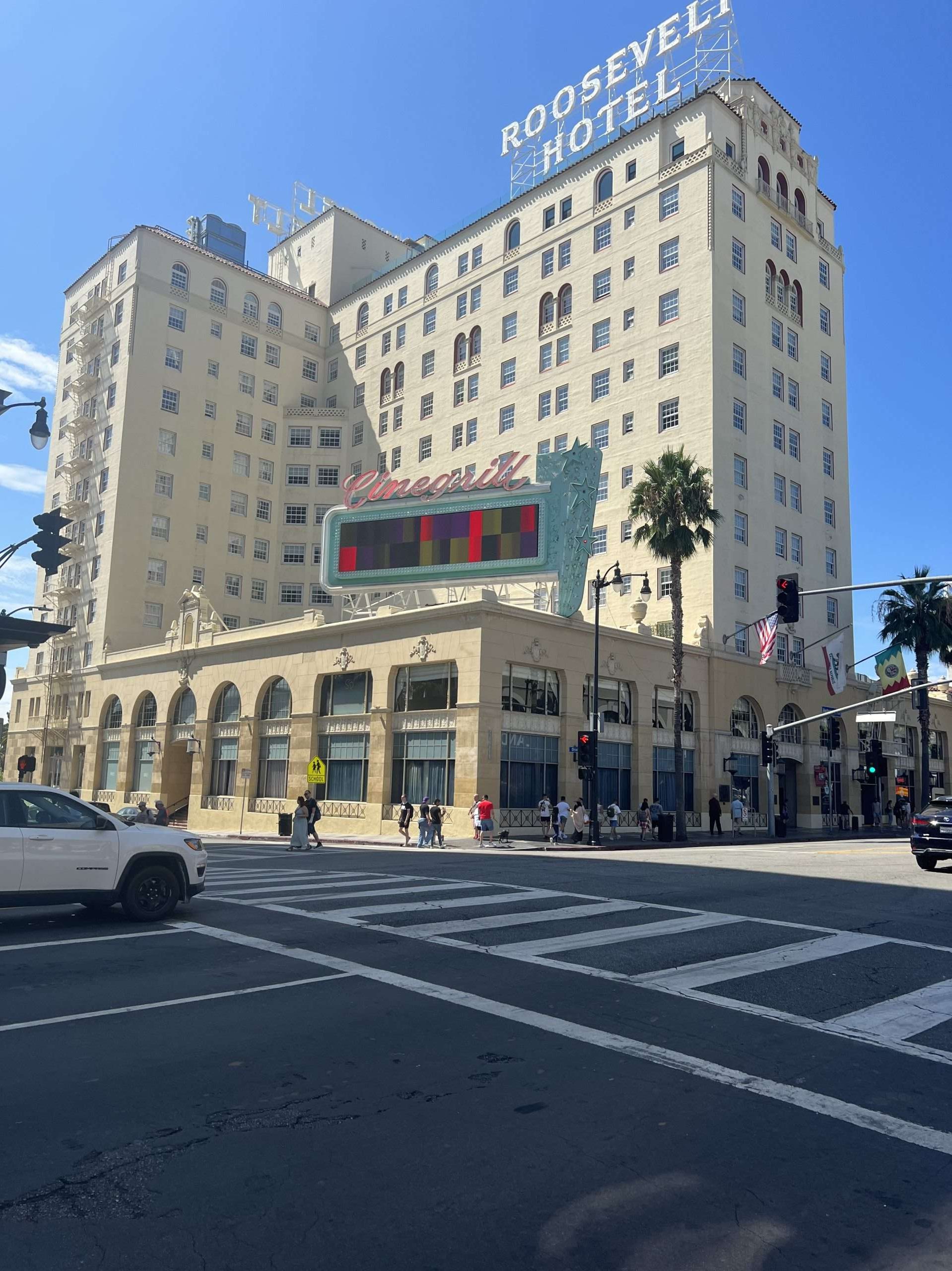 I am not a stranger at the Roosevelt having stayed here a number of times years ago when we hosted the CHIC Christmas parties in the Gabel Lombard Suite on the 12th floor. Hollywood crossdressing has never been a big deal here, so I wandered at will. The hotel was built in 1927 by Louie B Mayer (MGM Studios) actors Douglas Fairbanks and Mary Pickford along with Sid Grauman who owned the famous Grauman's Chinese Theater across the street.
Although the hotel is approaching is 100th anniversary it is very well maintained with all of the elegant details are preserved.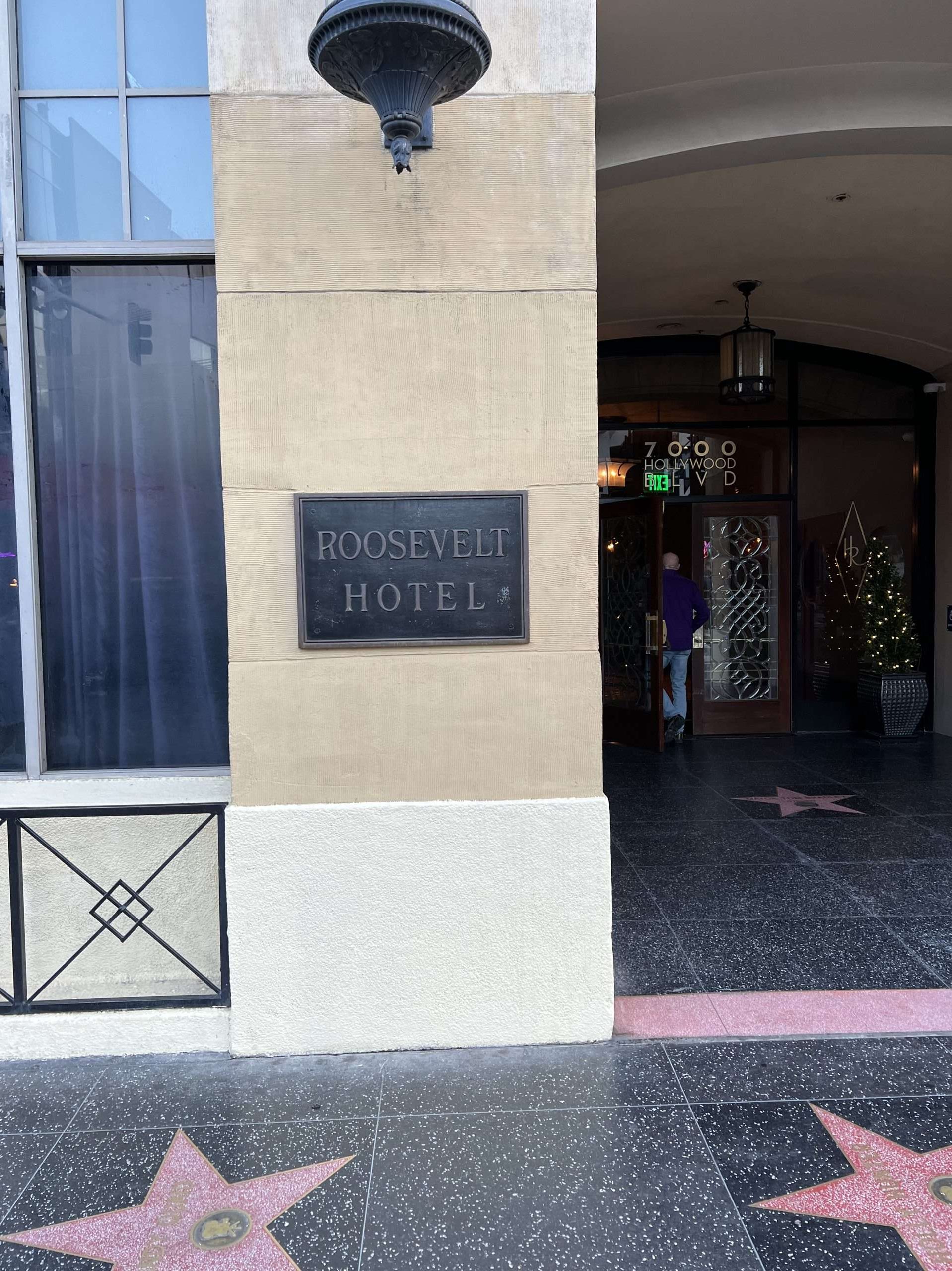 I arrived Thursday afternoon, but my Hollywood crossdressing did not start until Friday evening when I dined at their recently opened restaurant Shirley's. The restaurant is named after 1930's child actress Shirley Temple who learned to tap dance from Bo Jangles on the third floor.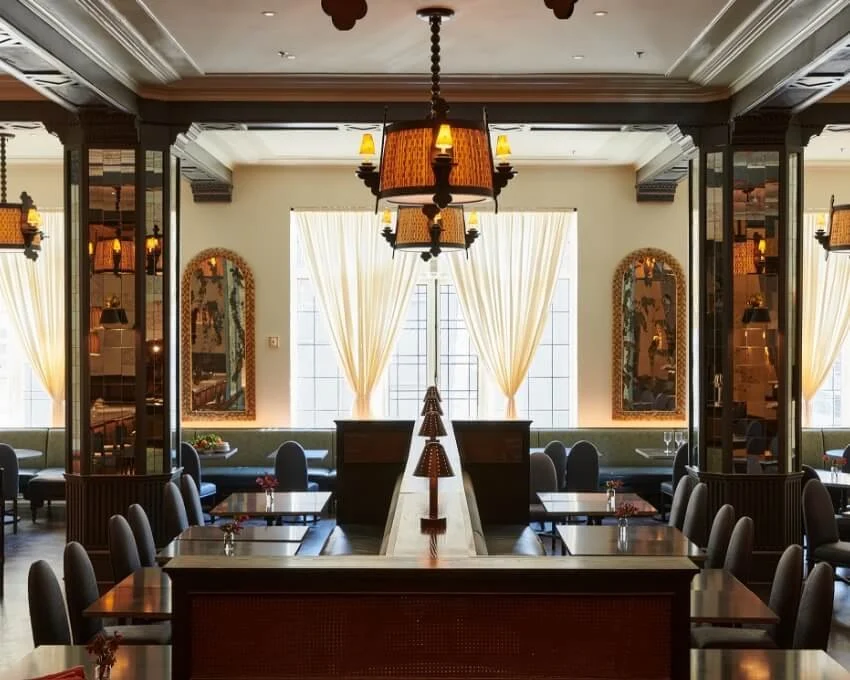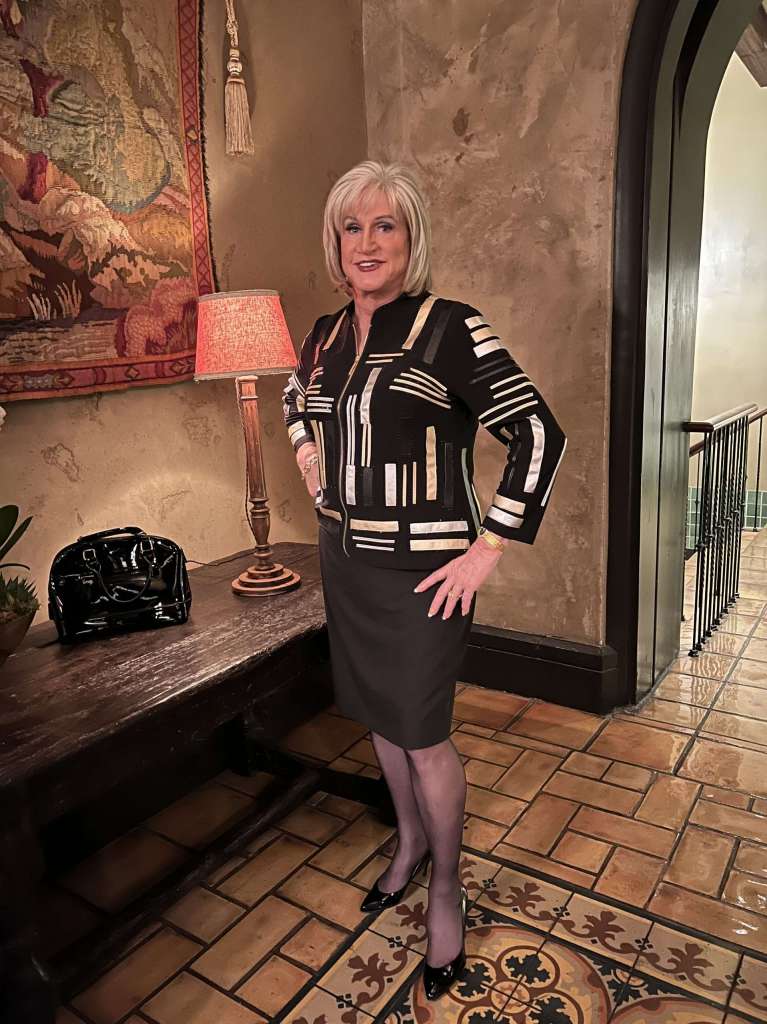 The hostess was very complimentary and seated me across from the kitchen explaining the wood fired grill is one of only two permitted in Los Angeles. The other one is down the street at Musso & Franks restaurant that was built in 1919.
Following dinner, I was off to the Jimmy Shin Comedy Show at the Cinegrill Theater. Jimmy is also the show producer that sold this Hollywood crossdresser a ticket with a great center seat. There was several other comics performing that night, but Jimmy was the best.
I left the show before the end so I could get a seat in the lobby bar upstairs.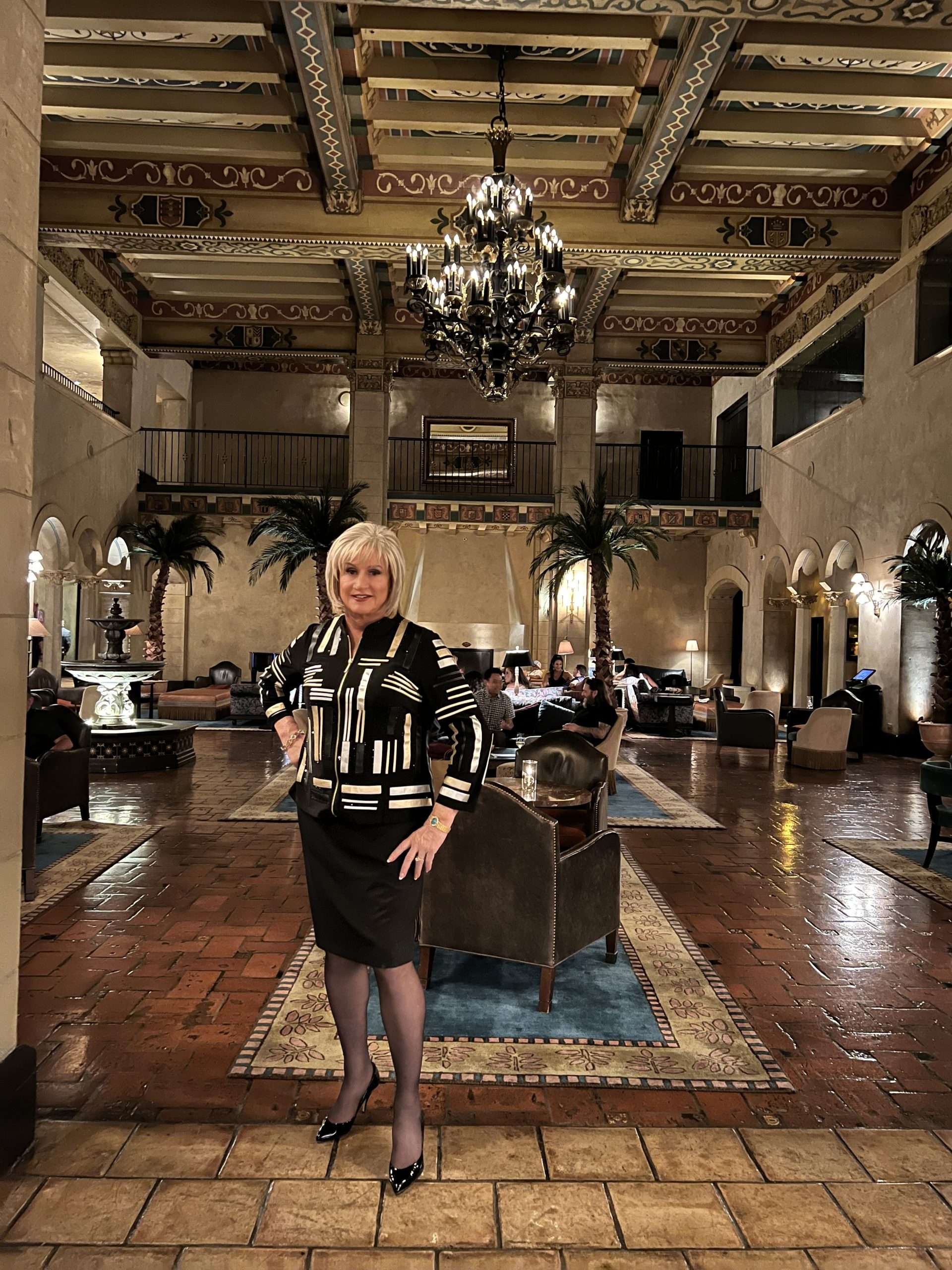 The Roosevelt is a great place for a Hollywood crossdresser to play with a gracious welcoming staff to make you comfortable.