Mature crossdresser friends are great to be with because they have their act together so to speak. Most are comfortable with their crossdressing after years of ups and downs. They know what they want and go out and get it. Passing is not a goal so much anymore and fun is a priority as it should be. That was the case last weekend when I joined my mature crossdresser friends from  CHIC  for a dinner out in Long Beach.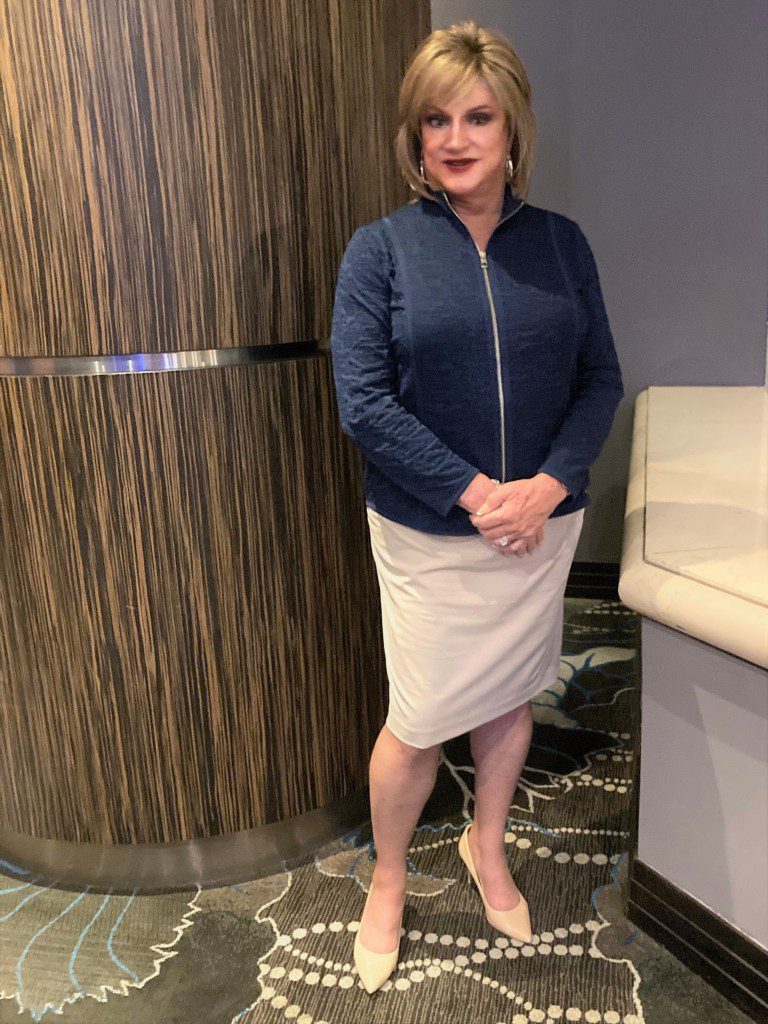 Friday night there was just two of us because I wanted to check out a restaurant that we have not been to for a while. It is more on the conservative style so I departed from my normal black dominant outfit. Instead I opted for tan skirt and blue jacket for a change. My wife says I wear too much black and need to put some color into my look.
The dinner at the new restaurant went well. Nobody paid much attention to the two mature crossdresser friends having dinner on the roof top dining area. The food was Italian and bit of a challenge as the menu descriptions had Italian terms I was not familiar with. When I saw the seasoned pork chop on a bed of cheese pollenta I ordered it. I was happy I did as it was cooked perfectly along with the polenta and our server was very attentive.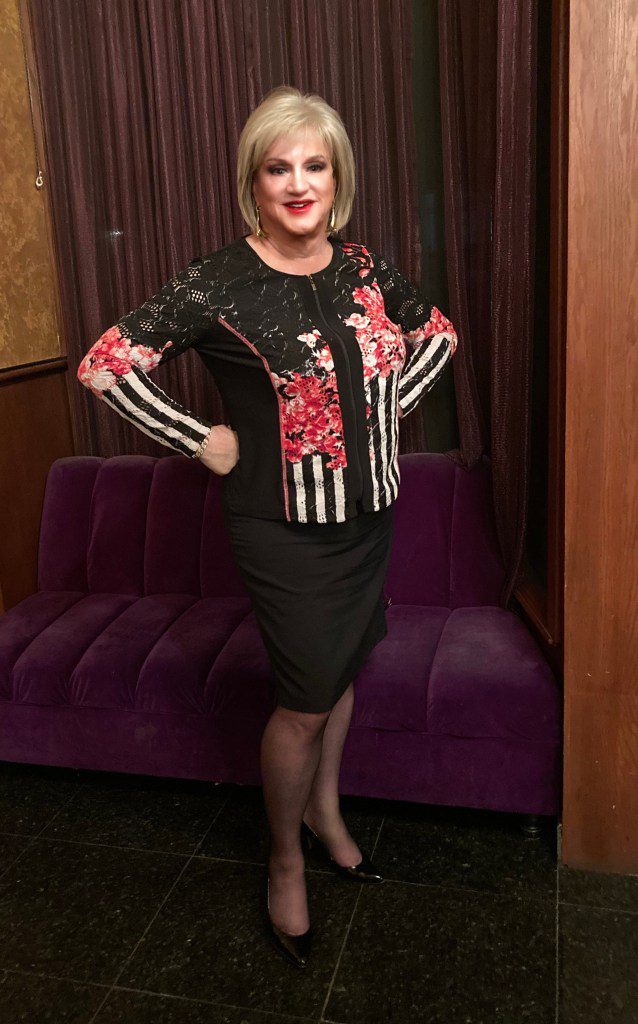 My wife wanted color so I gave it to her just with a little black this time and I even wore red lipstick. Saturday night it was dinner with some of our favorite mature crossdressing friends at a favorite restaurant. They gave us our own dining room where we could relax and have fun. We enjoyed moving around to chat and take pictures. Special thanks to Nell one of our  CHIC wives  who is now my personal photographer as she takes most of my photo's for me.
Enjoy,