WEEKEND CROSSDRESSING
Weekend crossdresser pretty much describes the majority of us even those who have retired. I am no exception and joined some of my CHIC sisters for a couple of nights of partying in Long Beach California last weekend.
FRIDAY NIGHT CROSSDRESSING
The Friday night before our regular monthly CHIC meeting has turned into an additional weekend crossdressing outing. Originally it was just a few people some traveling from afar and others living local but a couple of years ago that changed. Younger couples joined the club and discovered the fun of spending a weekend crossdressing in the safety and acceptance of Long Beach.
A couple of months ago Wanda & I posed for pictures on a Friday night.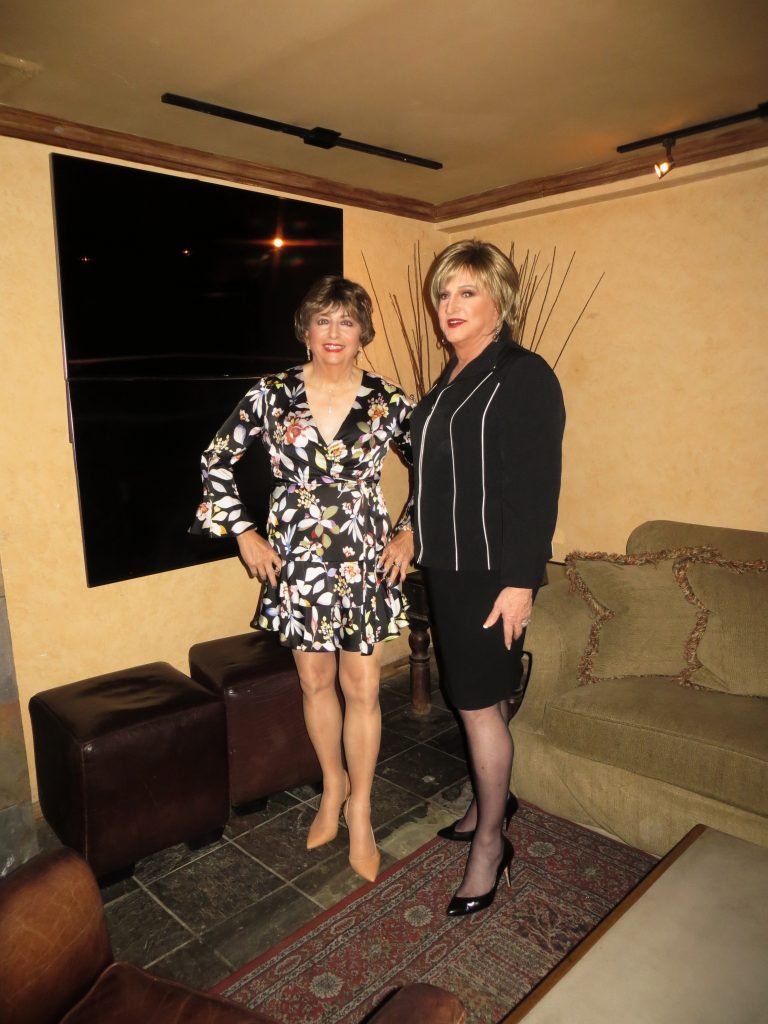 Last Friday it was Erica Marie and I mugging it up at the same location as above only a different room.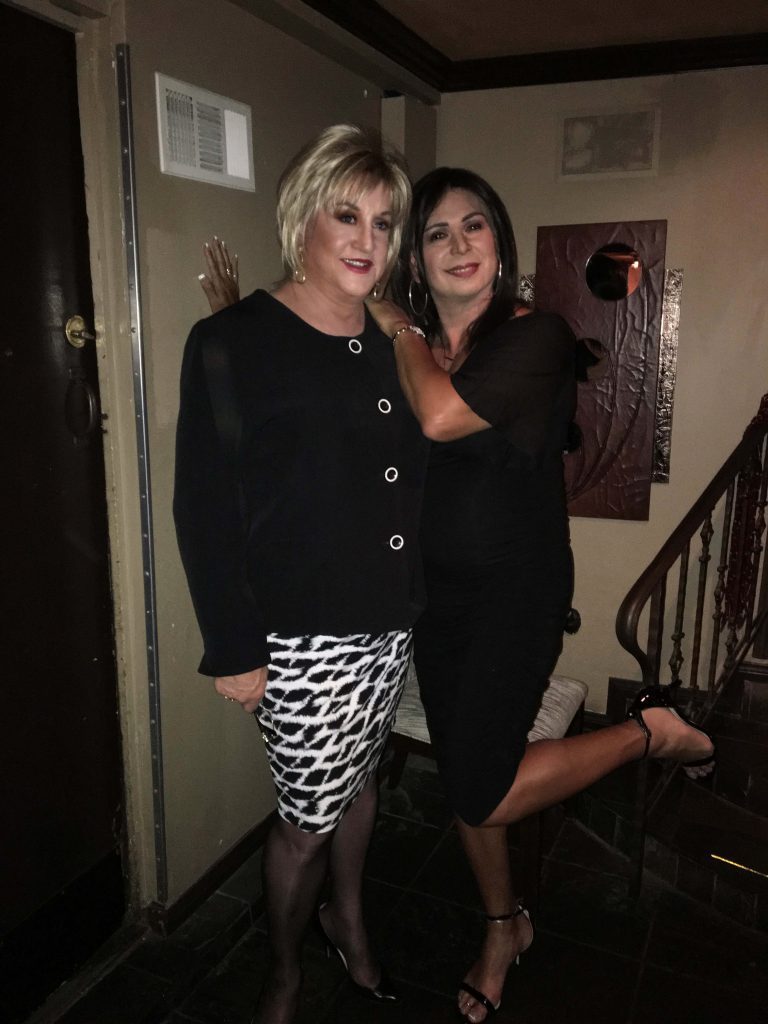 Erica was smart enough to know she should go back to her hotel room or possibly it was her lovely wife prodding her. Either way she took the smart path and left leaving me with another sister to close the bar that night. I hate when I do that! Tons of water and a nap Saturday afternoon got me back on my feet just in time to get ready for that night.
Saturday

afternoon I

 started the wonderful process of getting ready for the evening. I already knew what I was wearing that night and was

overdressed as usual,

so it was just makeup, hair and nails.  This night we added a few more sisters and wives to the weekend crossdresser event heading to the opposite side of town for a wonderful Italian dinner. We were 15 people in all more than half of which couples. The restaurant was on the famous and happening Pine Avenue section of Long Beach.
The evening ended with some pictures and hugs goodbye. This top got several compliments throughout the evening which made me very happy as I was a bit timid about wearing it.