CROSSDRESSER WIVES
Crossdresser wives  sometimes accompany their husbands out in public in fact some are quite comfortable doing it. Last weekend a group of CHIC members all rendezvoused in San Francisco for weekend of fun crossdressing. There were 5 crossdressers and 3 wives joining their crossdressed husbands.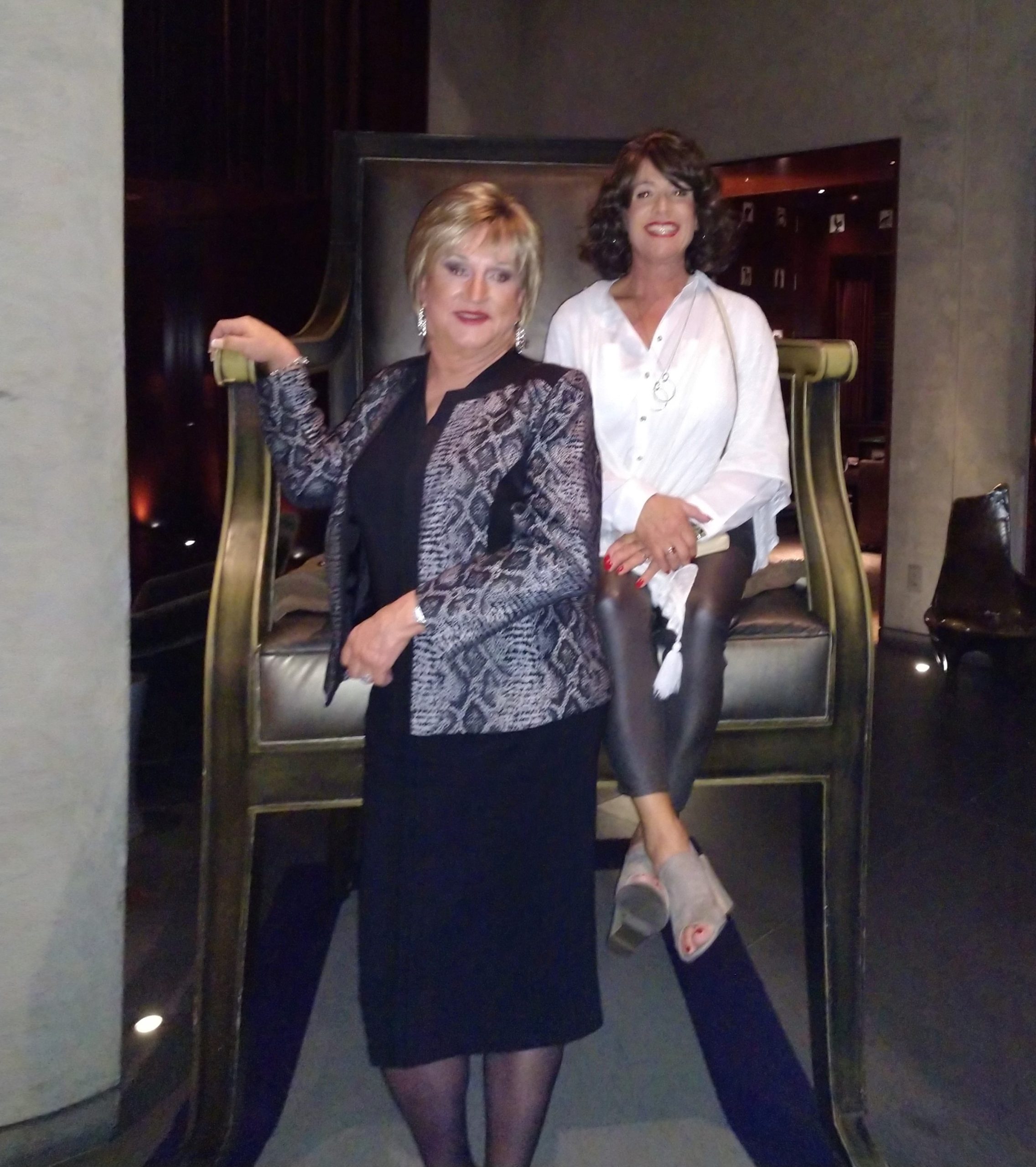 THE REDWOOD ROOM
Tonya (seated) and I are posing with the big chair in the Redwood Room near Union Square. Both our wives were with us but were camera shy but not us. We had just come out of the Redwood Room at the Clift Hotel after enjoying a nightcap. It was our first night in town and we enjoyed a leisurely dinner at Jardinière with other crossdressers wives and their husbands.
DINING OUT
We were there a total of 3 days and dined at The Big 4 on Friday night and Farallon on Saturday night. All of us Crossdressers and crossdresser wives went to see Beach Blanket Babylon after dinner.

SHOPPING
The days were spent shopping for most of the ladies at Macy's, Nordstrom, Sephora and other lady destinations.  All of the stores are Trans friendly and go out of their way to give you the help you need. This is especially true trying on clothes in the changing rooms where salesclerks will find an empty room for you. They will also check on you to see if you need a different size

,

so you don't have to keep getting dressed in between trying clothes.
CROSSDRESSER WIVES COMPROMISES 
I do not dress during the days when my crossdresser wife joins me for outings. It is part of the compromise we worked out decades ago because she is more comfortable under cover of night. However, I do shop dressed during the day on outings that my crossdresser wife does not attend which, is the majority of the time.
Traveling T Gurl
I go to San Francisco several times each year in addition to Las Vegas, Seattle, Portland and other cities without her, so I get plenty of shopping in throughout the year.