CROSSDRESSING ALONE
We have all done it, everyone pretty much starts out that way unless someone dresses you as a joke or experiment. Most of us indulged in our fascination with women's clothes all by ourselves. Many men will always be crossdressing alone away from prying eyes and the possible negative repercussions of others.
21ST CENTURY CROSSDRESSING
Thankfully there is much more acceptance of crossdressing today and there isn't the stigma that existed in years past. I go out today to all kinds of mainstream businesses and entertainment venues without getting much more than a glance. It wasn't always that way though.
GROWING UP
I grew up crossdressing alone and just had an article published in SisterHouse based on my early crossdressing experiences. Actually lack of experiences would be more accurate combined with lack of knowledge of crossdressing. You can follow this link the the article GROWING UP ALONE.  Tasi says it is somewhat sad in the beginning which is true but don't feel sorry for me I have moved far beyond that time.
GROWN UP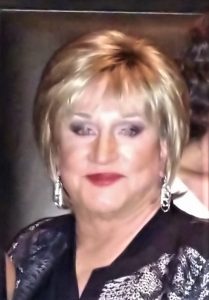 I am firmly invested in 21st century crossdressing and only look back only to share with others especially the younger ones what it could have been like for them.
Forget about using the ladies room you were more worried about being the scourge of the community and shunned by virtually everyone. Mothers would not want their children playing with you and you would never get invited to a birthday party.  If discovered you would be immediately mistrusted and you're motives questioned. It was against the law to impersonate a female in public and you could be arrested. I guess they assumed you were trying to trick some unsuspecting lad into being attracted to you.
Enjoy,