CROSSDRESSER ACCESSORIES JEWELRY
Jewelry accessories are a mainstay of every woman's closet and are used to define her look for the day. Finding jewelry off the rack for crossdresser accessories can be a challenge. It can be done though with a little work and an imagination. Pictured below are two necklaces I bought on sale along with some needle nose pliers and lobster clasps. My intention was to make a larger necklace to fit me along with a bracelet and some earrings. It takes two of each style necklace in order to have enough links to make all three items.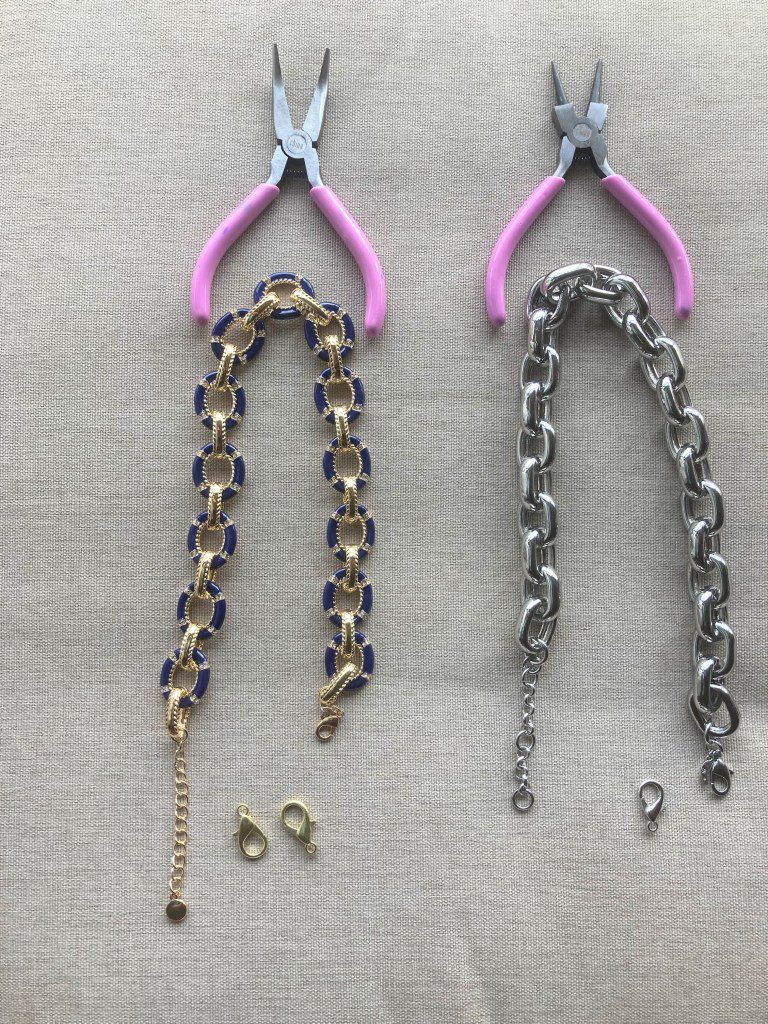 I always end up making changes along the way for my crossdresser accessories like with the blue and gold set below. I decided to dump the bracelet idea with this project because the links are not very strong. This is sometimes an issue when converting necklaces because they are designed to be worn around the neck. Weight is a concern, so they are sometimes made light to be more comfortable. There isn't much chance they will snag on something and break. This necklace was designed to look heavy, but the backs are hollowed out to make them lighter. Odds are I would be lucky to get a couple of wearings out of it before noticing it fell off somewhere.

I had better luck with the silver necklace below which was heavier material so I could make all three items. The bad news is that the earrings are too heavy, and I will look like Dumbo by the end of the night.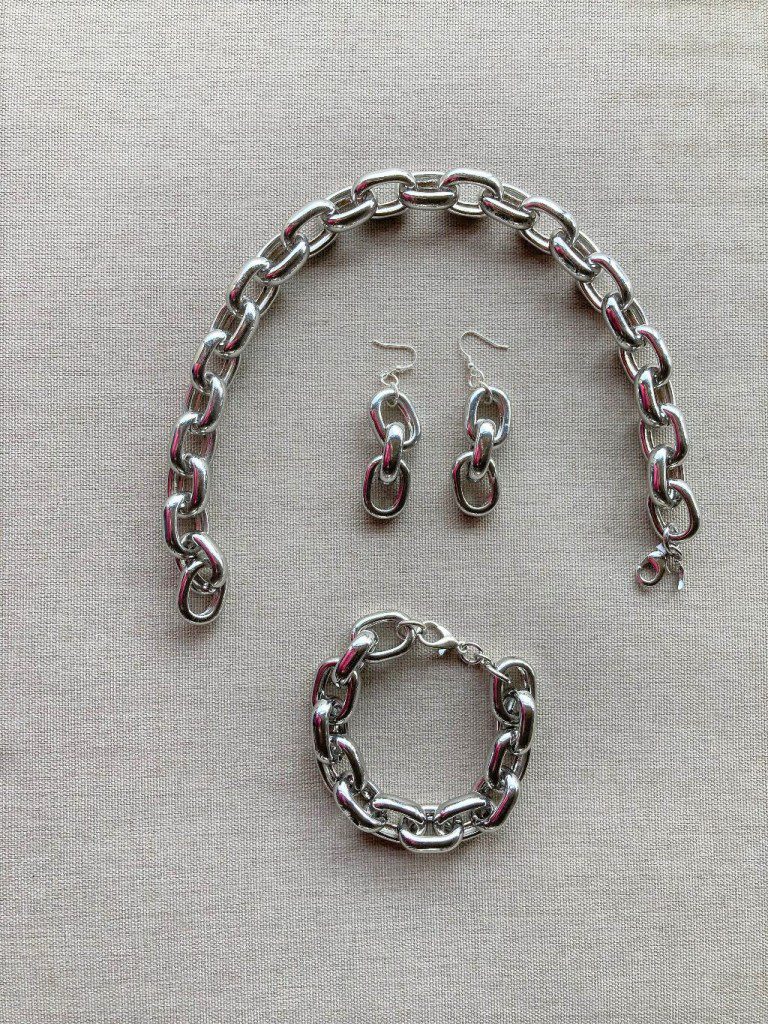 I have not made up my mind yet what to do with this set which I am probably not going to wear. Possibly I will just toss it into my jewelry making box and incorporate the links into a future crossdresser accessories project. I never stop looking for closeout sales on jewelry and can pick some of it up for about $10.00 per necklace. I buy the earring hooks and lobster caws at Michael's craft store in person or on Amazon online.