Crossdresser nails are a must have to achieve that fabulous female presentation. They add that extra unmistakable feminine touch which completes your elegant look.  For many years I used a process where I glued my nails on with DAP Contact cement featured on my CROSSDRESSER FAKE FINGERNAILS PAGE. It worked well for the most part but there were some drawbacks. Recently I read an article on crossdresser nails written by one of my CHIC Sorority sisters Erica. She shared a process she uses to attach her nails using press on gel tabs that stay on for days. I was intrigued because years ago I used Sally Hansen press on tabs that lasted minutes, so I dumped them.
This old dog might be able to learn a new trick and be well served to give her process a shot. I ordered some and took them with me to Las Vegas last week. I wanted to try them out but brought my contact cement with me just in case.
CROSSDRESSER NAIL TEST
I put them on Monday night and was really impressed with the holding power of the gel tabs. Not one problem with lifting or loosening throughout the evening. I decided to leave them on all night because we were going shopping the next day and see how many got through the night. In the morning they were all there just as tight as the night before.
So far so good but putting on my shape wear, butt pads, and breast forms would be a real test. No problems at all although putting on make required some adjustments to my routine. I was actually ready ahead of schedule getting ready then went to lunch and shopping. Back at the hotel I changed clothes to go out that evening and my crosssdresser nails were intact. I even was complimented by a gentleman at the bar over my lovely nails.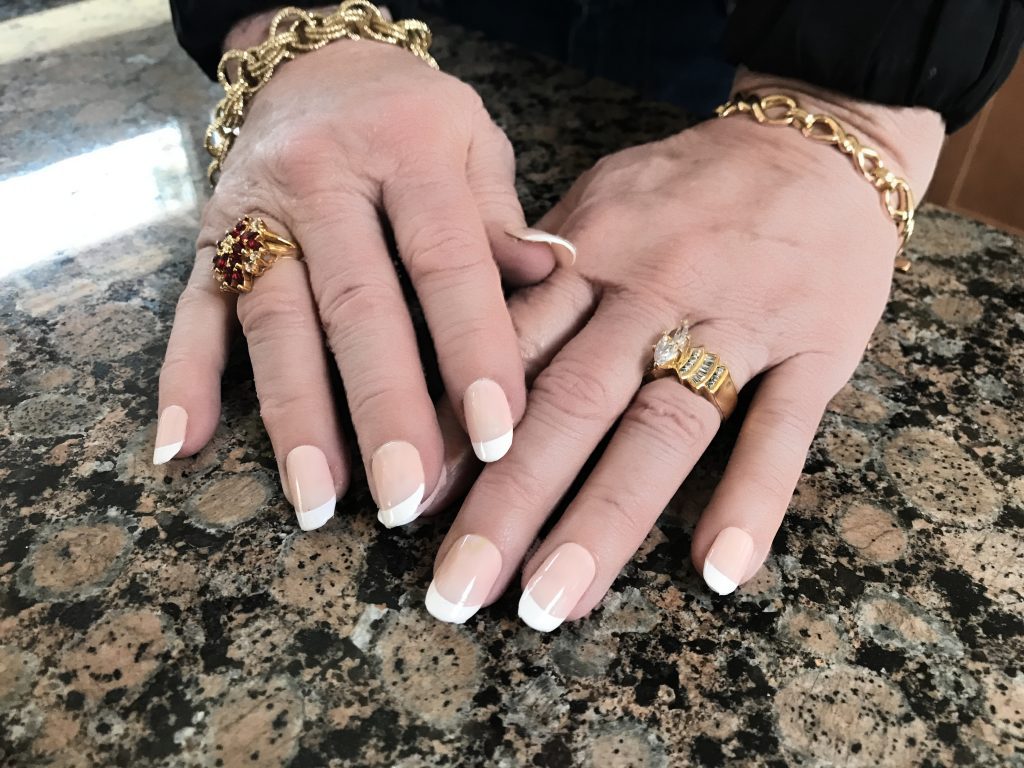 I'm hooked Erica's process for crossdresser nails and tossed my contact cement after ordering more tabs. I have also updated my CROSSDRESSER FAKE FINGERNAILS page to show my new technique.
Thank

you, Erica

!