Vegas crossdressed is always an adventure and this week's trip was no exception, think crowded! When I first decided to make the trip, Easter did not enter my mind, but I wish it had. Everyplace was crowded even during the high wind warnings on Monday. Going outside in Vegas crossdressed had an additional challenge this week, WIND. After spending some time Monday night doing my hair getting my newest wig just right. The wind restyled it for me which I call hair by hurricane. Our plan was to take UBER from the Cromwell Hotel Valet which is sheltered from the wind to the lower level of the Forum Shops also sheltered. UBER moved their drop off point and refused to go down below so we had to walk out in the open. Fortunately, I was able to get my hair almost back to the way I had it before we made our grand appearance at The Palm Restaurant. We had a great dinner with a booth on the side about the middle of the restaurant facing everyone.
Being in Vegas crossdressed is pretty well accepted and even though we are overdressed people seem to be fine with it. Tuesday, we went to the mall for some shopping but found very little of interest. We rendezvoused at the Bound Bar in the back of the Cromwell Hotel for a drink before dinner. We met a nice young couple from Birmingham England who came to Vegas to get married earlier in the week. The wife gave us tons of compliments on our looks and had no clue when my BFF Ashley showed up that was a CD.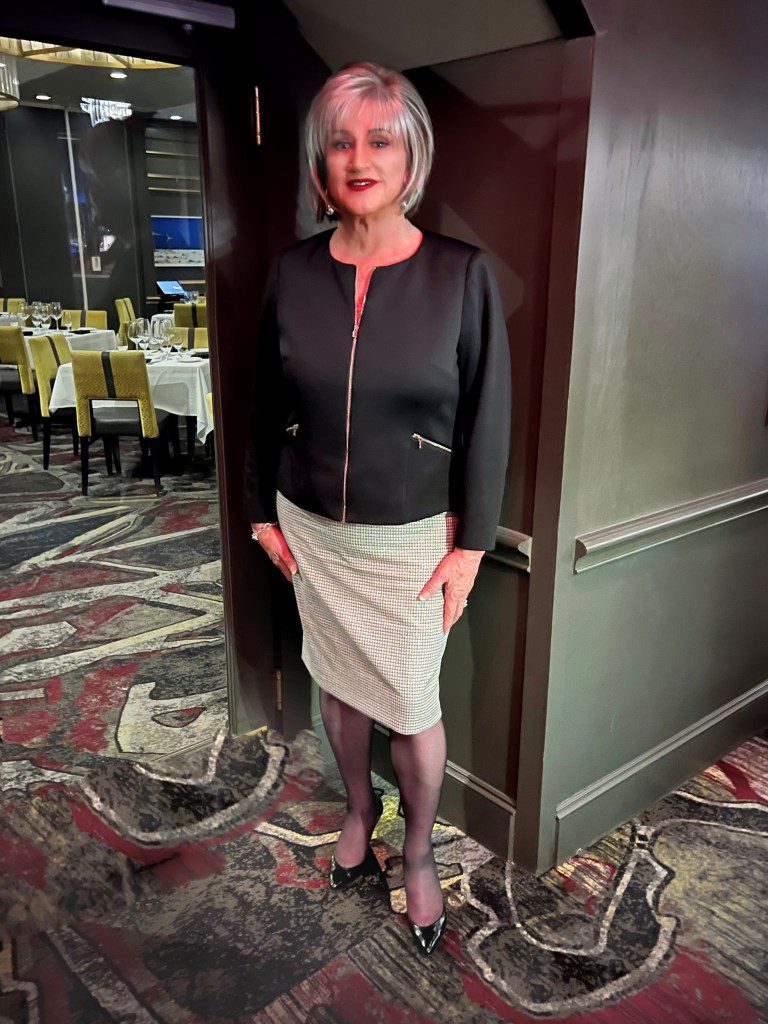 They bought our drinks and we chatted for a while before heading off the Del Frisco's for dinner. I love Del Frisco's but was disappointed with our table which was in sort of a overflow dinning room. The atmosphere is better in the main dinning room across from the bar which has a better vibe. The food was still great and our servers exceptional even remembering us from a previous visit.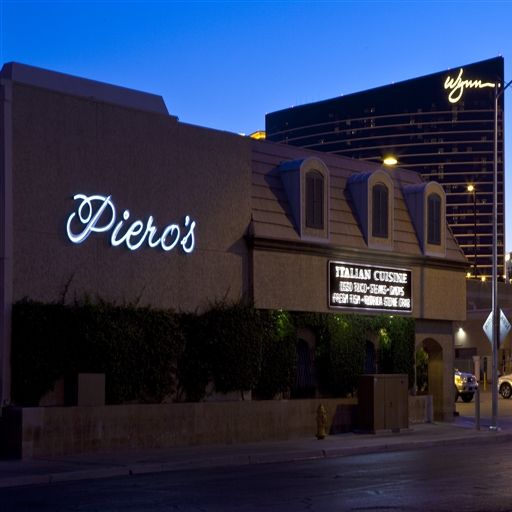 Wednesday night our Vegas crossdressed adventure broke in a new restaurant off the strip called Piero's Italian Cuisine. Its where some of the movie Casino with Sharon Stone and Robert Din Ero was filmed. The Cosmo's are lethal and the food fantastic with very generous portions in addition to a very good server JR. He took very good care of us throughout the evening.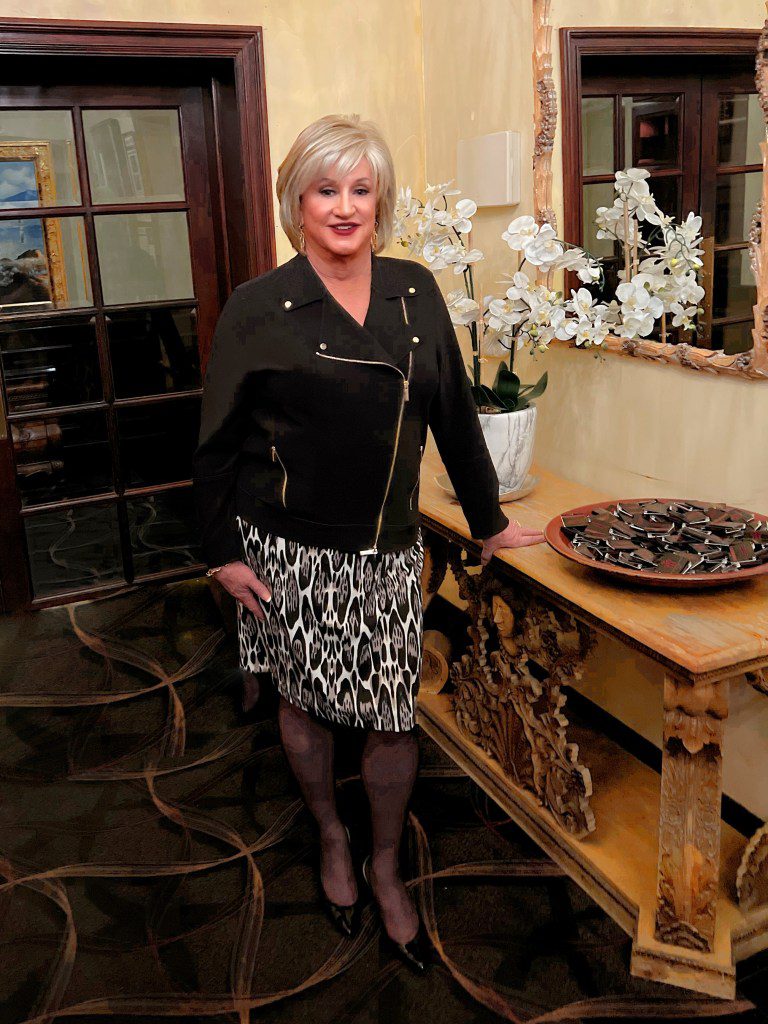 After dinner the two lovely hostesses were kind enough to take a bunch of pictures of me as we left.
Enjoy,