Crossdresser getaways are something most likely all of us dream about but for some they have become a reality. Traveling occupations offer the most opportunities but others are able to incorporate out of town adventures into their lives other ways. My wife has told me on more than one occasion Micki needs to schedule a field trip because she is getting bitchy. It's true that if we don't let the genie out of the bottle once in a while things can get a little tense around the house. Crossdresser getaways are perfect ways to let genie out of her bottle and she not only is happy to go back in once I home my wife is happy too.
I have had many crossdresser getaways over the years some of which were conventions years ago and others just a couple of us going to a particular city. There are only a few conventions nowadays so other things have had to fill the void for my crossdresser getaways. In the past I have ventured out solo in San Francisco, Seattle, and Portland, but they are no longer safe, so I have dropped them from consideration until things improve if ever. Las Vegas has become my number one destination now for my crossdresser getaways because it is by far safer than the other cities although not perfect.
The first week of this month the genie was rattling the bottle, so I booked a midweek crossdresser getaway at the Renaissance Hotel near the Las Vegas Convention Center. Nice hotel but isolated from pretty much everything so UBER was used a lot and got expensive. I would not stay there again and will most likely stay at the Tuscany Suites on Flamingo Road a couple of blocks from the strip. I can walk to the CVS on the strip and buy the incidental groceries I need for my stay. Otherwise, UBER costs me about $40.00 round trip which is more than I spend at CVS.
The Tuscany Suites rooms are over 600 square feet and have a wet bar, refrigerator and sink with a coffee maker included. The hotel restaurant Tuscany Garden is excellent and reasonably priced. There is also a bar lounge with live entertainment nightly.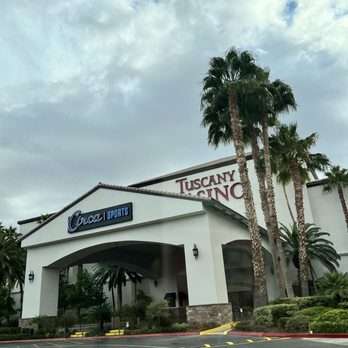 The Tuscany Suites is not on a par with the Venetian or Palazzo resorts which are far more elegant, but the Tuscany has a much more accepting vibe about it which can make or break crossdresser getaways. I especially enjoy the live entertainment in the lounge which is a great place to relax. The hotel staff is very accommodating and go out of their way to take care of you. I have no problem going anywhere in Las Vegas solo but especially the Tuscan because everyone is so friendly even the other bar patrons.
The Tuscany Suites is also home base for TG Rocktober held every year in mid-October. It might be something to think about for one of your crossdresser getaways. I have never attended TG Rocktober so I can't recommend it at this point, but I know Kelli who runs it along with some Vanity Club members who attend so think it's worth checking out.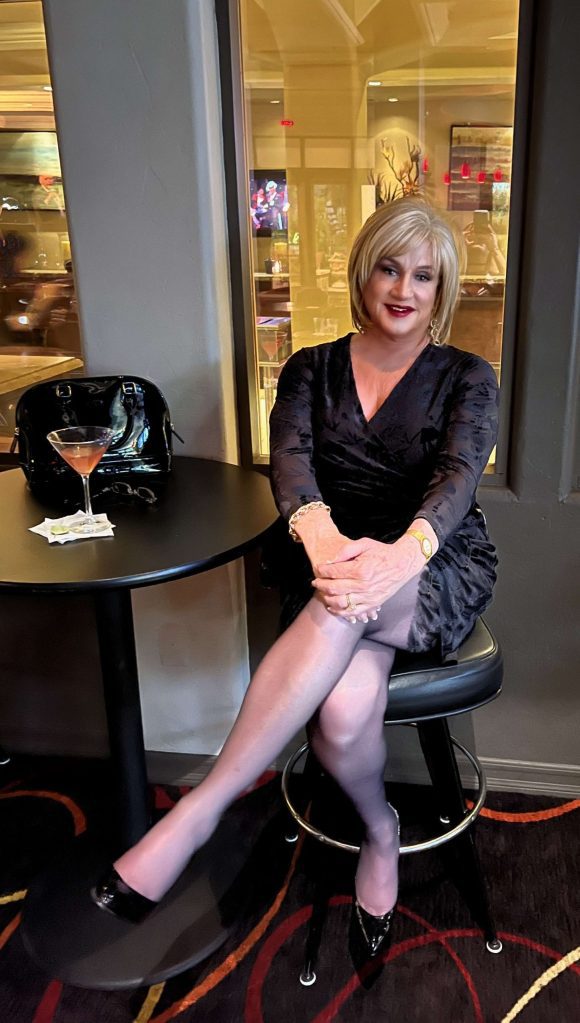 I finished the trip off on Thursday night relaxing with a Cosmo listening to the singer pictured mid post above.