August being the eighth month signifies the turn for many of us as summer days are dwindling. It is kind of bittersweet as the days will get shorter and cooler with outdoor activities winding down. Take heart though because the end of summer is also the beginning of crossdresser season. For many of us outdoor summer activities with family and friends make it awkward to shave legs and arms so we fuzzy it up for a couple of months.
Everything changes the end of August or September in the northern climates as fall approaches and school for the kids takes center stage. At the same time the crossdresser season is starting to take shape with fall fashions beginning to show up on store websites. Every year I yearn for the good old days like the 1990's when women dressed up for work so stores were loaded with great stuff. The beginning of crossdresser season was exciting with many great things to choose from.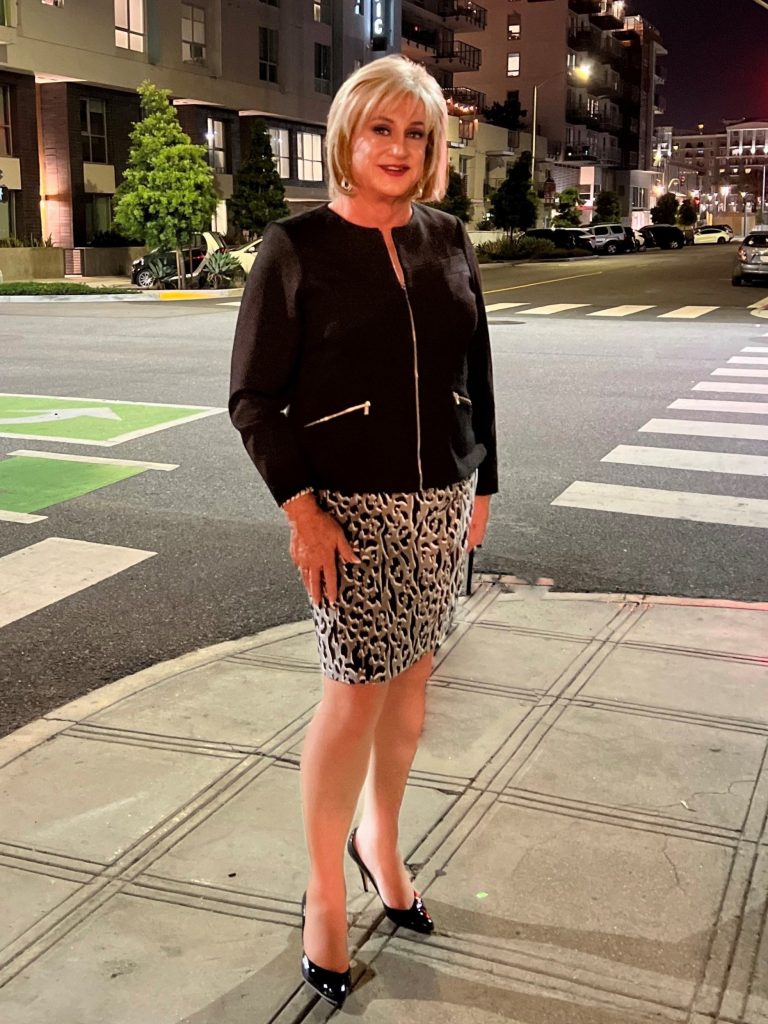 Fridays were my favorite because Macys would always advertise 3 to 5 new skirt suits for sale each week with shoes and purses to match. I have always been partial to skirt suits so every Friday morning with phone on hold and coffee in hand I got to work. It was a crossdresser season game for me because I never would pay the $200.00 to $375.00 for the big-name brand suits. Instead, I came back on Tuesday or Wednesday when for some reason they would slash the prices in flash sales to like $99.00 for the normally $200.00 and $175.00 for the normally $375.00 suits. The fun came when you saw them go back to the higher price for the weekend impulse buyers.
So, I as always am hopeful maybe times will change, and everyone goes back to work in offices so Micki can enjoy her crossdressing season for 2023. Maybe if I click my heels together like Dorothy in the Wizard of Ozz I will get my wish.