Crossdresser jewelry completes your presentation and can either be elegant or tacky depending on your selection. Most women wear only one ring for each hand unless there is some personal attachment to it. More than one ring will draw attention to your hands which are larger than most women, so you play them down. I recommend one large ring per hand because it will make your fingers appear smaller.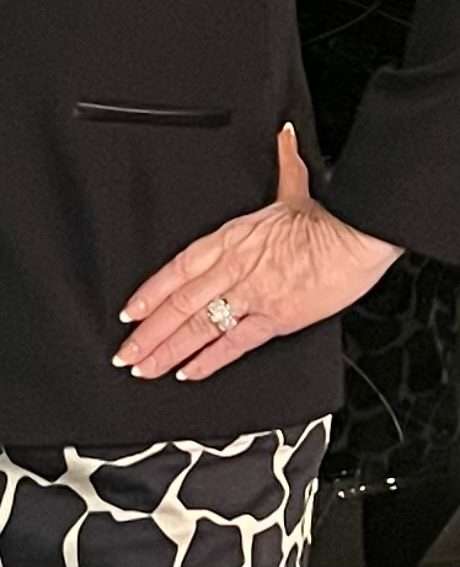 Large diamond cluster are nice for evenings but not so much for daytime shopping etc. I have pretty good luck finding size 10 and 11 rings at Palm Beach Jewelry, but JTV has a better selection. Prices on the rings below range from $25.00 on sale to $80.00. If I usually keep an eye on the ones I like and wait for the sale or clearance to get the cheapest price.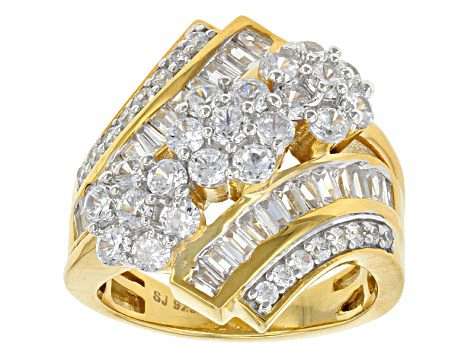 Larger bracelets are also good for crossdresser jewelry although they can be hard to find in your size. I have two solutions for that problem which are cutting down necklaces I buy on sale. I also buy bracelets that are too small and add a larger clasp which adds enough length to make them fit. Sometimes when I cut down a necklace it is too delicate to make into a bracelet. It is designed to be worn around the neck and does not get knocked around like a bracelet does.
CROSSDRESSER JEWELRY BRACELETS
To make the crossdresser jewelry below it takes two necklaces which is why I buy the on-closeout sales. The picturs on the left is what I start with only with two necklaces. I can usually get 2 earrings and one and sometimes 2 bracelets out of two necklaces like the right picture. The blue and gold necklace is the delicate in the center picture, so I opted to make a larger necklace out of it. If you are big on necklaces, you can do the same for them.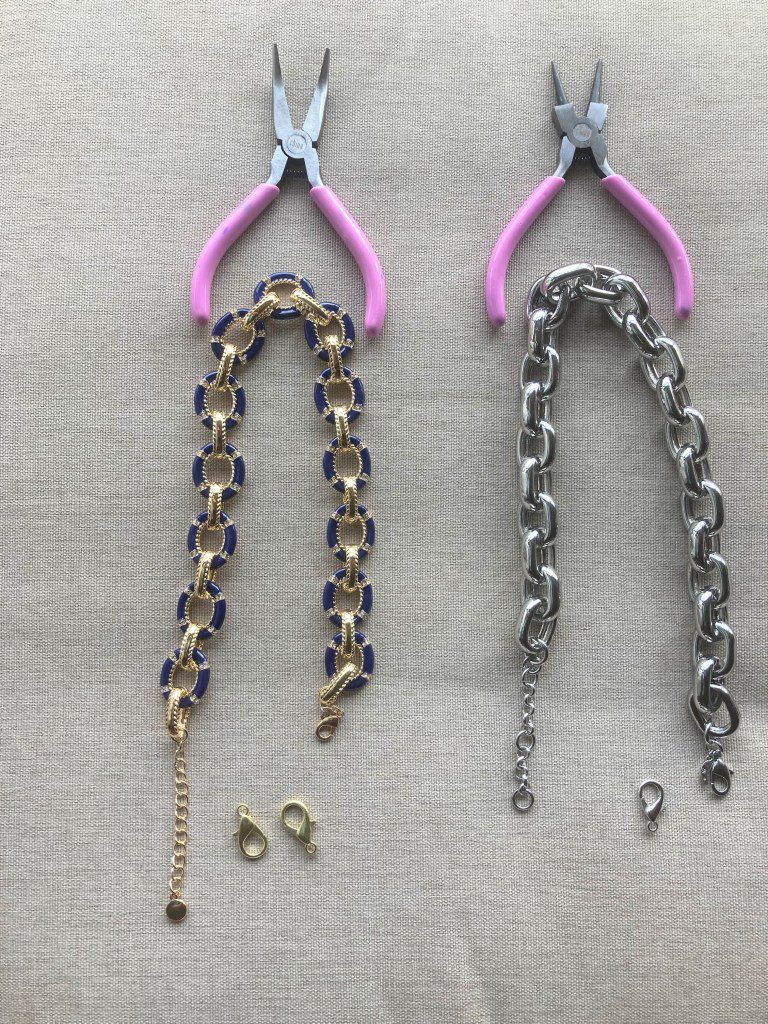 You can find more details on crossdresser jewelry an earlier post crossdresser accessories.