Crossdressing clubs are still around and mine met last weekend in Long Beach California for our monthly meeting. We were just under 20 people with crossdresser wives making up about a third of the attendees. Those who commute a great distance typically stay at a local hotel for the weekend, so we go out both Friday and Saturday nights. Under the current COVID restrictions it has been a challenge finding places to go but we manage. Our crossdressing club CHIC enjoys a very active membership with attendance at meetings being about 85 percent each month. With outside dining only in California (unless you're the governor) jackets are becoming part of the wardrobe. Friday night I wore a hound's tooth skirt with a black V neck sweater. with the cool damp ocean air, I needed the black leather jacket all night.
CROSSDRESSING CLUB FRIDAY NIGHT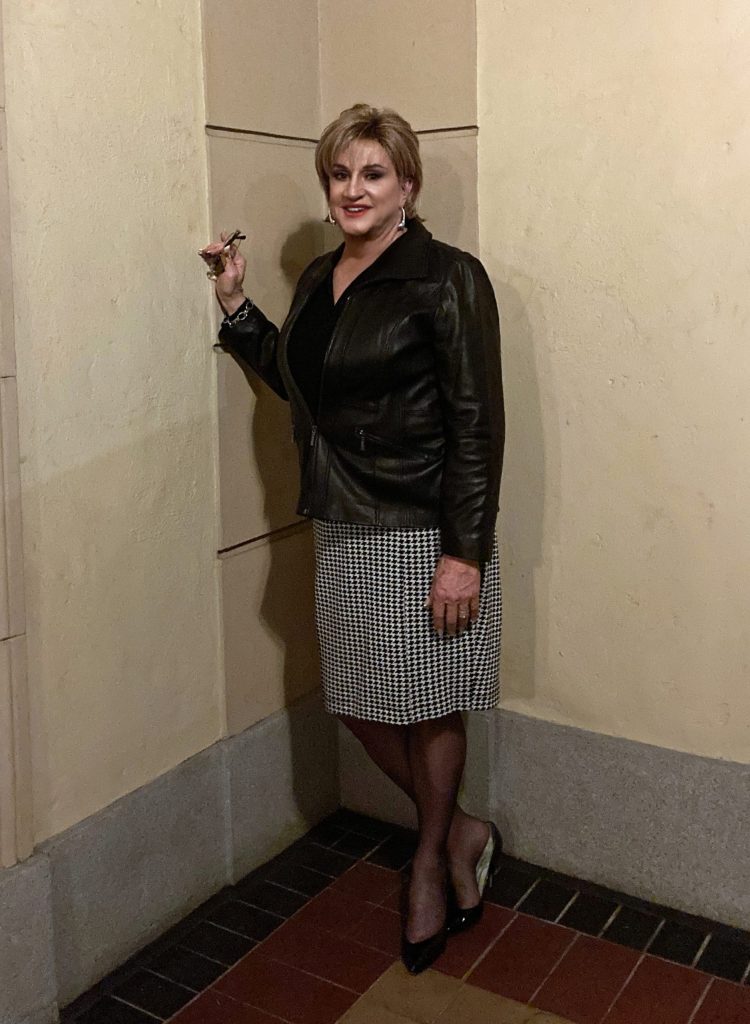 CROSSDRESSING SATURDAY NIGHT
Saturday night wasn't any warmer, so I wore another leather jacket over my black and white dress. The dress was made of a lightweight material so the jacket was a must.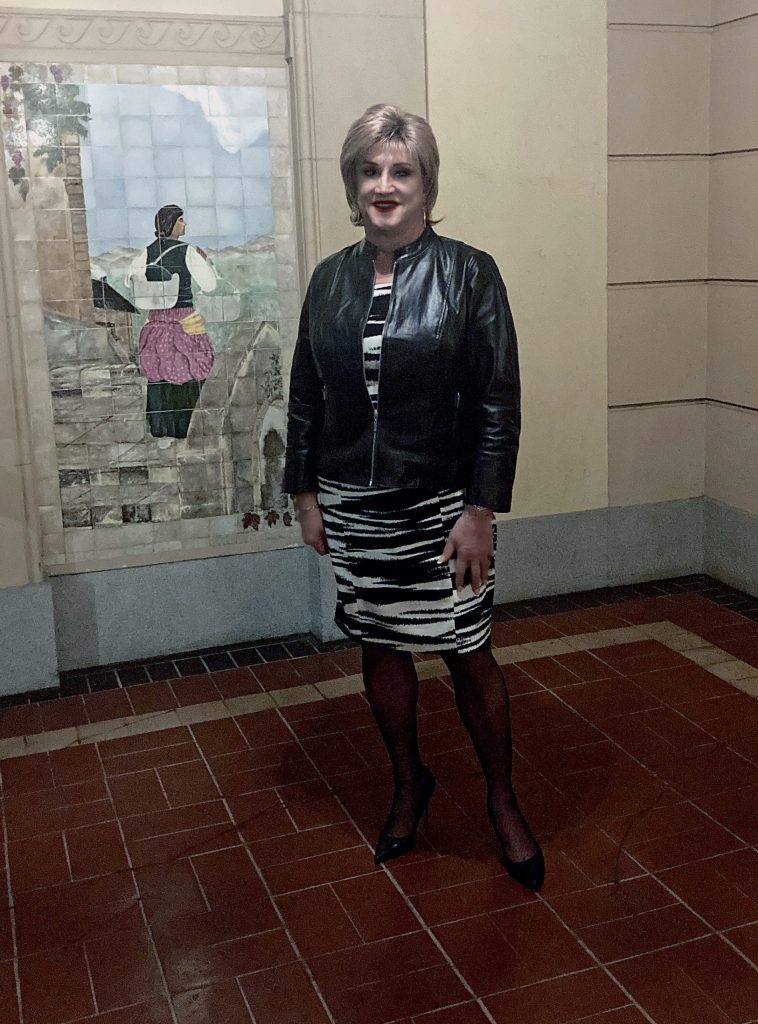 CROSSDRESSING CLUB
There were 7 of us from our crossdressing clubs Friday night two couples and three singles where we ate at one of our favorite restaurants. We had a first when headed for the valet after dinner when we came upon another crossdresser on her way to dinner alone. We spoke with her, and I naturally promoted our crossdresser club thinking she was eating alone. I am not sure if it was a coincidence or not but Saturday night, she came to the same restaurant we were at. She got a table by herself when some of our girls spotted her and invited her to join our group. I did not want her to think she was being interrogated so I let others chat with her.
If she submits an application and is accepted, she won't have to go out alone anymore.
Enjoy