DITCH THE PANTS!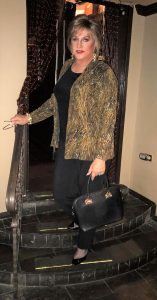 Crossdressing season has arrived and its time to end my summer crossdressing. Whats the difference? I ditch the pants, shave my legs and arms, put on a skirt and enjoy the feeling!
CROSSDRESSING SEASON VS. SUMMER CROSSDRESSING
During the summer I am very active in outdoor activities with family and friends with shorts being the daily wardrobe for me. Long pants are a rarity even for dinners out. It is more comfortable for both my wife an I not to have to answer questions about my lack of hair. Labor Day is the turning point and not long after I groom for girly mode and put the shorts away until spring.
Crossdressing season is something I naturally look forward to all summer but I get by with slacks and of course heels during that time. It does not compare to feeling the breeze blow against my shaved legs over my stockings. I don't think there is a better feeling of femininity for me aside from hearing my heels clicking on the tile or concrete. Makeup is great but once I finish doing my hair it is only noticeable to me when periodically checking it throughout the evening.
Crossdressing season typically runs from September to June however shopping season runs year round. I never stop looking for things to fill out my crossdressing wardrobe.
TRAVELING "T" GURL
Crossdressing season is when I do most of my traveling for my crossdressing adventures. This year I am very excited about a trip to Washington D.C. for  a Vanity Club event in September. This year two of my CHIC sisters have become Vanity Club sisters and will be pinned at the D.C. event.
I started shopping weeks ago for my trip wardrobe and will start packing my outfits shortly. The jewelry boxes are out and I am picking just the right accessories for each evening.