Crossdressing with friends is something that I always look forward to. Especially because most all of them are members of my crossdressing club CHIC. Although the ages of members vary the common interests of crossdressing and wives bridge the age gap. Our August regular club meeting had a small turnout due to vacations and the same applied to the Friday night gathering. There were only three of us crossdressing with friends on Friday night, but it was really special. Natasha & Meridith joined me at one of our regular restaurants. What made it special was that although I have known them for many years we were always in a large group. With so many people participating in the conversation it limits what you really learn about people.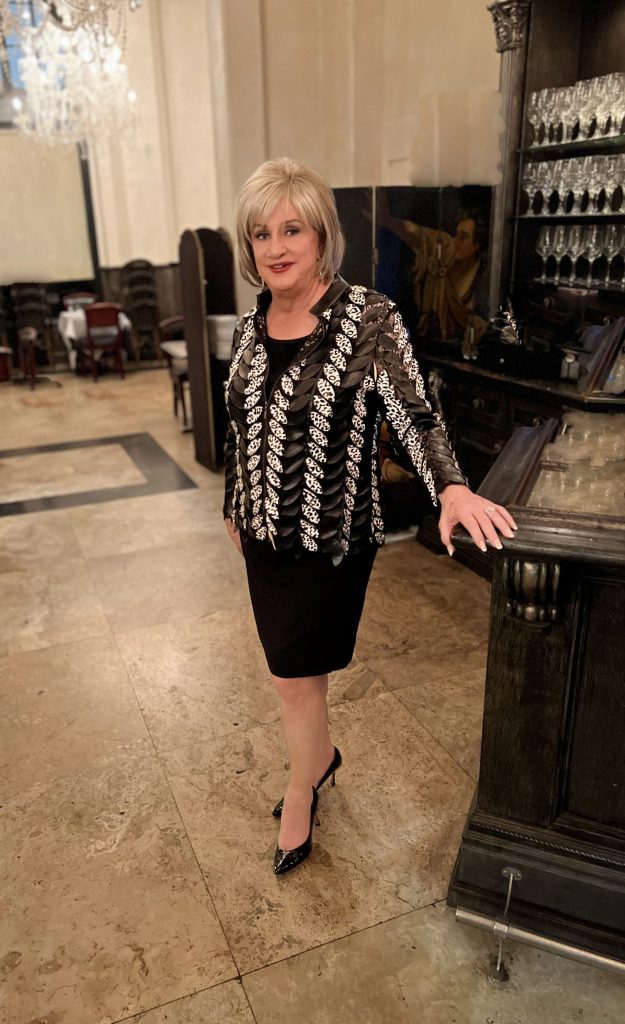 Friday nights crossdressing with friends Natasha and Meridith gave me an opportunity to learn more about them on a personal level. Knowing the restaurant owner pays off because they gave us a great table in the bar area and did not rush us. Besides comparing notes on our crossdressing evolution and other personal experiences growing up were shared. It always fascinates me when you reach the level of trust with crossdresser friends that you feel comfortable sharing your personal life. Sometimes I am very surprised at people's backgrounds and experiences because I only knew them from crossdressing. That does not give you any indication of who they are the other 29 days of the month.
Crossdressing with friends who present very well in public does not give any clue about their life away from crossdressing. I won't divulge Natasha's details but others I have known had very interesting stories. Over the years I have been crossdrerssing with friends who were airline pilots, military officers, surgeons, lawyers, television actors, radio show hosts, policemen, firefighters, scientists, Engineers, construction workers, and teachers just to name a few. What's remarkable is how similar each of our stories are regardless of where you lived as a child.
This personal interaction with crossdressing friends is what makes belonging to a club so rewarding for myself and the other members. Many of the friendships in CHIC have lasted decades.
ENJOY,