Crossdresser friends are rare but a treasured part of my crossdressing over the years. I have made some special friends that have helped me with my presentation along with my confidence. That has been very rewarding experience and I have benefited greatly from it. I feel an obligation to give something back by passing along some things I have learned or discovered to improve my look. The picture below was taken outside one of my favorite restaurants in the Naples section of Long Beach. I have had the jacket for a year or so but did not wear it out until after I had it tailored. It really makes a big difference when it fits better which, I obsess about. Inexpensive clothes can look much better when tailored to compliment your female shape.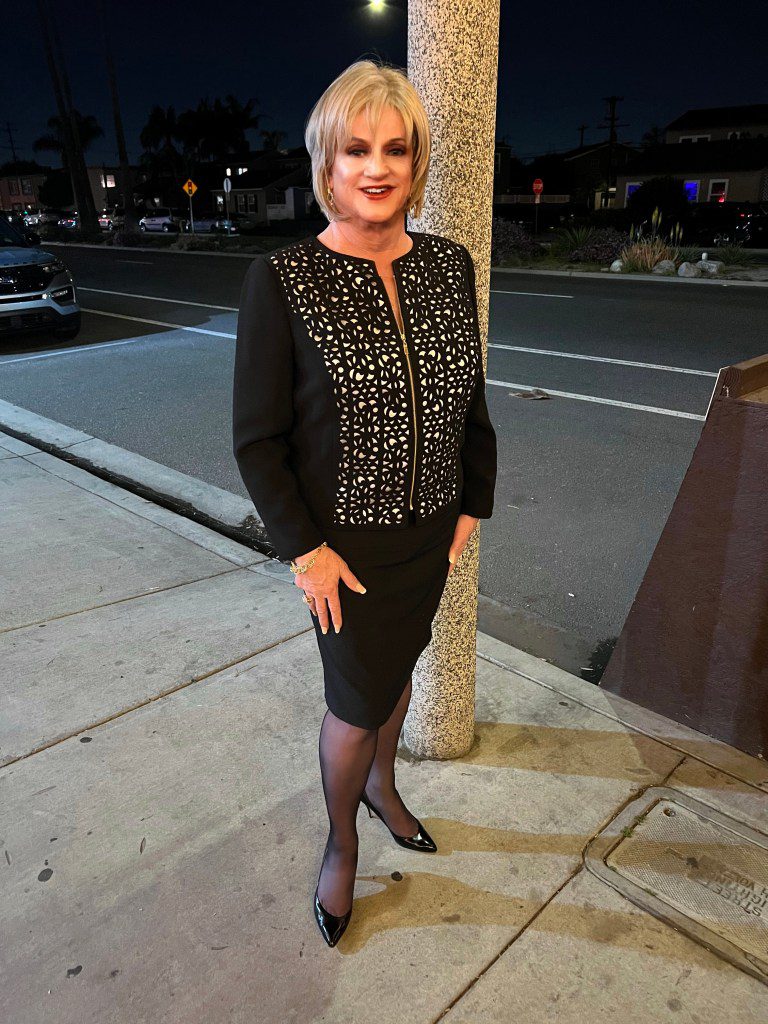 This last weekend was very enjoyable as I got to see a long-time crossdresser friends Susie. I have not seen for a couple of years because she moved from the area out of state so it's a trek now to dress in Long Beach.
Susie pictured below opted for a more casual look with denim pants and a casual biker style jacket.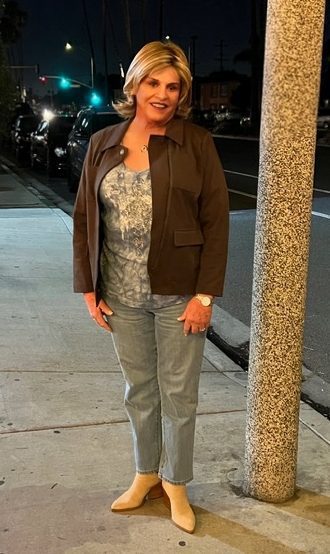 Also joining us was crossdresser friends Sherri who was visiting for the weekend and came to the CHIC meeting as my guest. She has very limited experience going out in public, so we planned a fun weekend for her. Friday night she joined Susie and me with two other CHIC member crossdresser friends for a private room dinner at a favorite spot. After her initial exposure Friday night, it was off to Spaghettini Saturday night. It's a very popular mainstream restaurant in Orange County. It was a very crowded and Sherri did great strolling confidently into the bar while we waited for our room to be ready. There were sixteen of us crossdresser friends, so we had to have a private room called the Board Room.
Crossdresser presentation varies depending on the event you are going to or the restaurant you are dining at. The pictures of me both above and below are very dressy compared many of my other crossdressing friends dining that night. Both the crossdressers in our group as well as many genetic women patrons were also dressed nicely. That sai
d the majority were dressed more like Susie pictured above.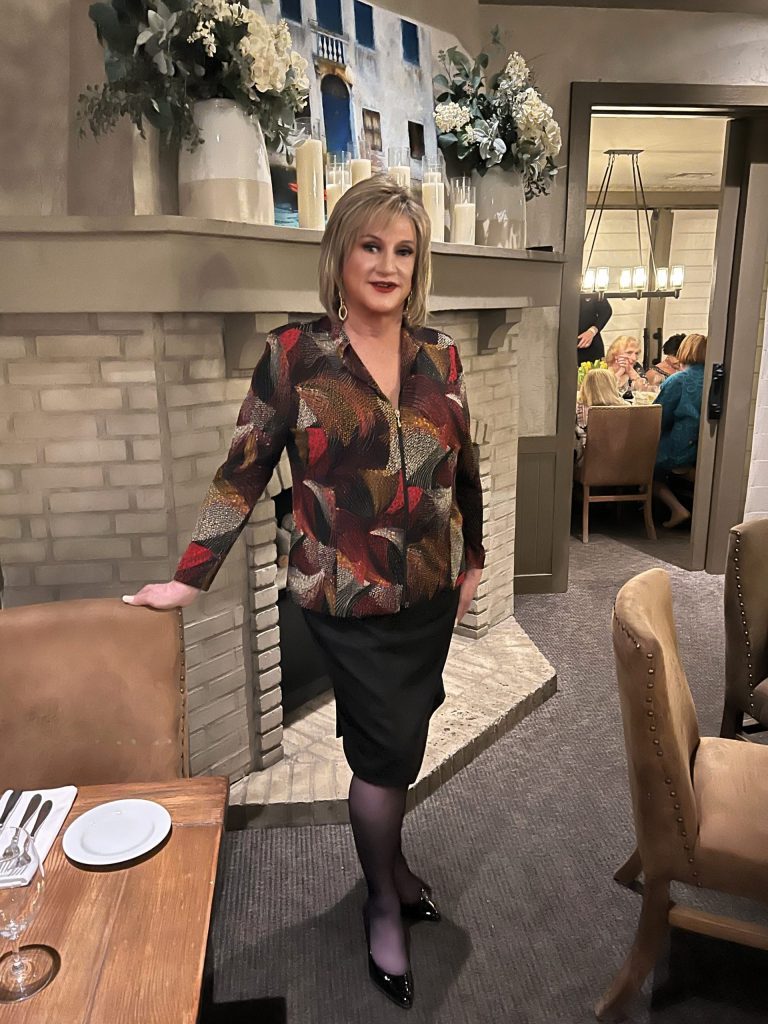 I always over dress because blending in is not my goal and I dress to please myself not others. If I like the way I look it makes me feel good and is worth the effort. The jacket I am wearing was a great find and fit like it was tailored right off the rack. Lucky Me!
Pictured behind me on the right is the private dining room that we had at Spaghettini Saturday night.
Enjoy,