Crossdresser group outings are always fun not only because you are with your sorority sisters but because sometimes your group is well received by the other restaurant patrons. Saturday night the ladies of CHIC went to a place I have been before but left after dinner not going into the bar afterward. This meeting the bar was almost empty after dinner, so we decided to have some drinks. This night's restaurant I am very familiar with having been both there and their other location. In the past I would not have recommended going there because their clientele I thought would not be open to us gurlz. That has all changed and they actually look forward to us coming with our group of 18 to 20 ladies. Truth be told I think we are sort of free entertainment, but everyone treats us very well. We always enjoy our outings there. Sports are huge at this place and there are memorabilia from both college and professional sports as you see in the picture below. Makes me feel like such a jock standing there.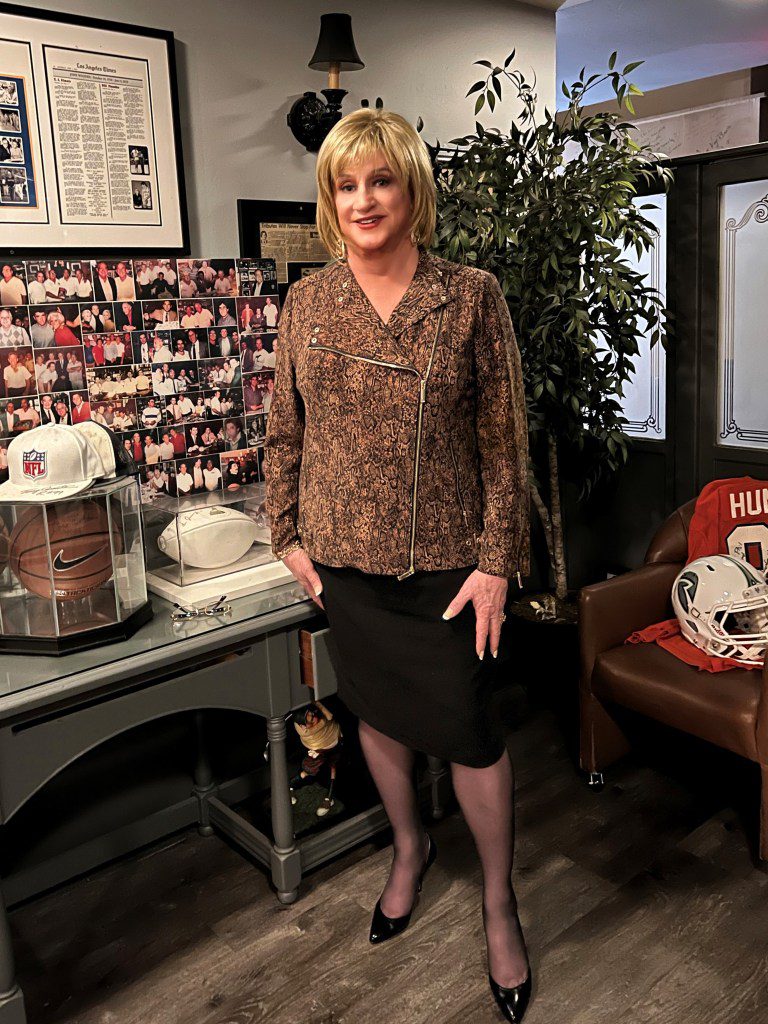 Crossdresser group outings are great but the duos are many times more enjoyable than the big group. I think it's because you are more approachable when there are only two of you. The bigger group is sometimes intimidating for the public. Friday night before the club meeting there were just two of us. My BFF Ashley and I and she took this picture in the hotel lobby before dinner. We went to the same restaurant that we had the CHIC Club Christmas Party in December. We had a great relaxing dinner not rushed in any way by our server. He understood that we don't see each other that often.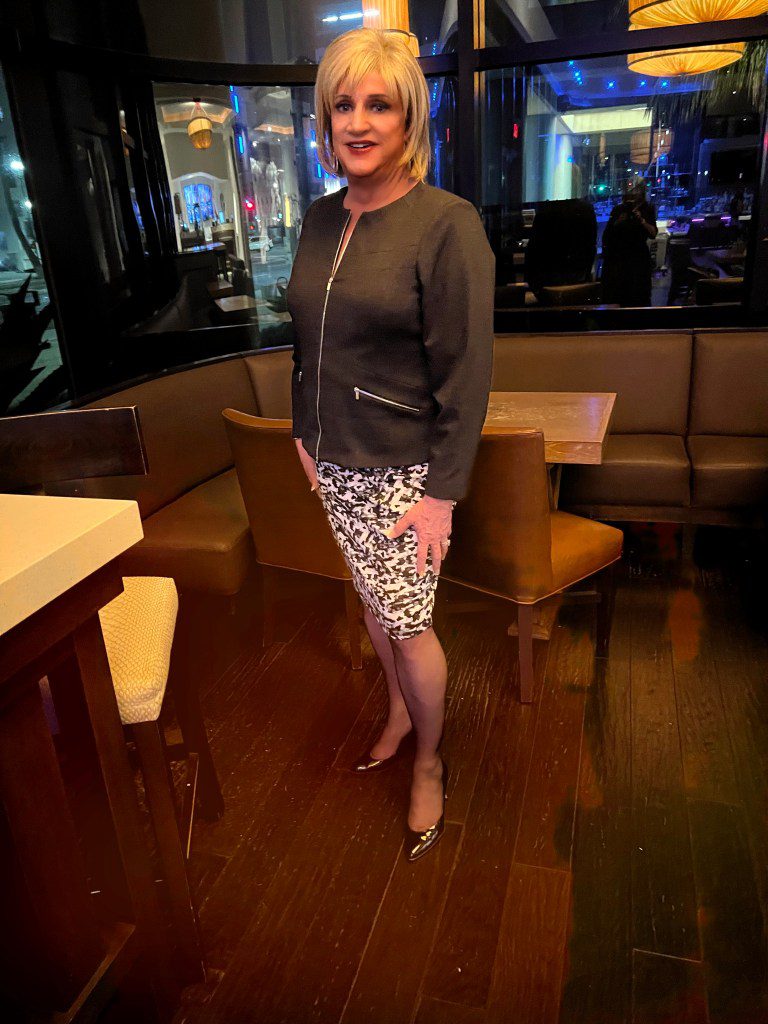 As always, I'm looking forward to our next sorority meeting in a few weeks.
ENJOY,