DIVALV 2022 crossdressing party this year had what looks like a large turnout although the actual number will take a while to finalize. It started last Sunday and is still going on until Halloween on Monday. Nine days is a lot and most of us left Friday but some can't get enough girly time. I arrived Monday night and left Friday morning dressing one day and three nights. Dressing at night is a must but days depend on mood and or other commitments.
Tuesday I dressed in jeans and a blouse and used UBER to get to Nordstrom's where I had lunch before shopping. They have a nice quiet restaurant on the third floor that is never crowded. The food and service are good so its a great way to start out my shopping adventure. I was done shopping by 4PM so it was back to the hotel to get ready for the crossdressing party opening dinner at the Bahama Breeze restaurant.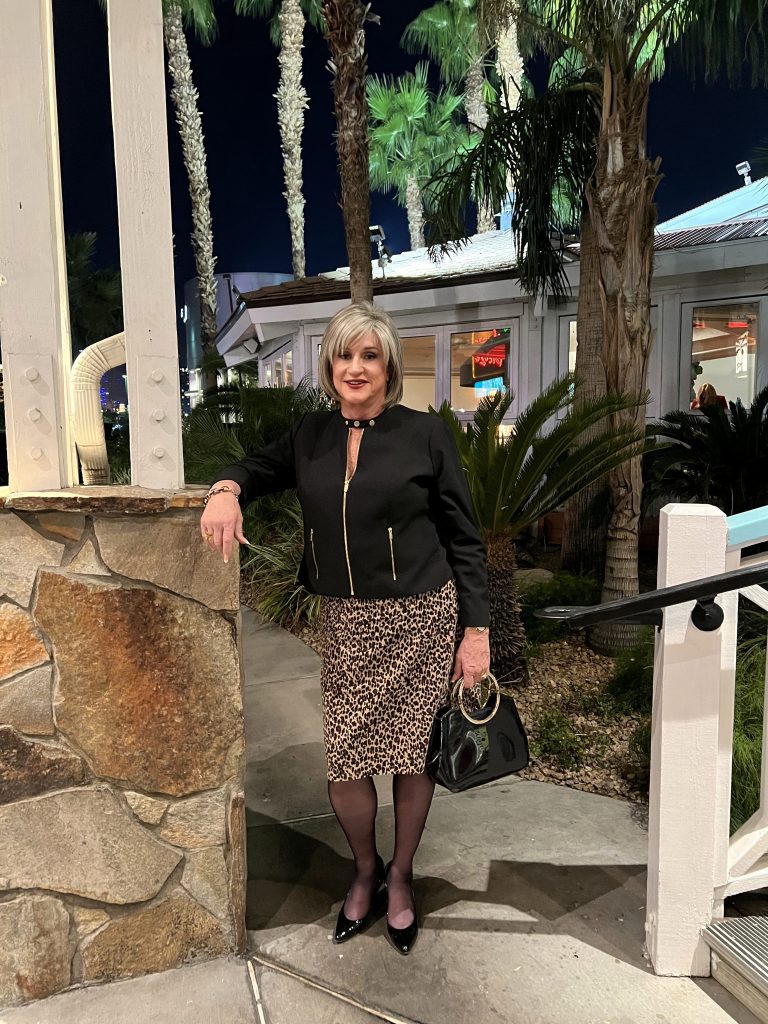 I was fortunate that some of my CHIC sisters were also attending and offered me a ride to the restaurant. We got there and checked in with the DIVALV staff and then it was cocktail time. After some mingling with the other attendees and seeing some old friends it was time for dinner. The CHIC Ladies got a table for 6 and invited Claire a lovely lady from New Jersey to join our small crossdressing party.
A very nice evening for all of us. Post dinner we were off to the Bird Bar at the Flamingo Hotel for the informal common gathering. It is a gathering place where the music is low enough that you can hold a conversation and actually hear what is being said. Sort of a low key crossdressing party for those who prefer a more laid back environment.

The other thing that I appreciate is that it allows people who don't know anyone to be brought into a conversation. We were all there at one time and a simple question like "Is this your 1st time attending DIVALV?" will break the ice and start the conversation. From there many great things have happened for crossdresser's. My first time led to making crossdresser friends that have lasted decades in addition to finding new club members for CHIC. In the last few years we have added two new member couples that we met at DIVALV in the past.
The crossdressing party day two will follow shortly.

ENJOY!