Mature crossdressing Las Vegas is something that has grown on me since the COVID crisis made so many challenges in our lives. Until recently California has been locked down, so it has not been an option for me, but Las Vegas is mostly open except for shows. I rarely see younger crossdressers in town but that might be due to different preferences for hotels and restaurants. As a mature crossdresser in Las Vegas, I prefer venues that are less noisy than I did when I was younger.
My favorite hotel is the Venetian or the Palazzo because the rooms are awesome, the service is great and for restaurants you don't have to leave the resort to get great high-end establishments. You can also walk across the street to the Fashion Show mall which has Macys, Nordstrom's, Dillard's, Saks Fifth Avenue, Neiman Marcus along with a ton of other stores. I have found them all very accommodating of crossdressers especially the makeup ladies at MAC and Laura Mercier.
Being a mature crossdresser I Las Vegas during the pandemic has created a different experience both on the strip and in the casinos because I believe you are a little more passable with a mask on. People can only see your eyes on your face, so a lot of the male features are under the mask. In truth though I think as time goes on people care less and less about crossdressers being out and about. The younger people are the less they care or possibly they are just preoccupied with their own lives. The result is a more enjoyable experience for mature crossdressers in Las Vegas and for crossdressers in general.
What has now become a typical experience for this mature crossdresser in Las Vegas is to freely walk around both the Venetian and Palazzo casinos often having a drink at the bar by myself ad playing video poker. This trip I dined alone Friday night at Ruth Chris and was treated as a lady the whole time with the staff never missing a pronoun.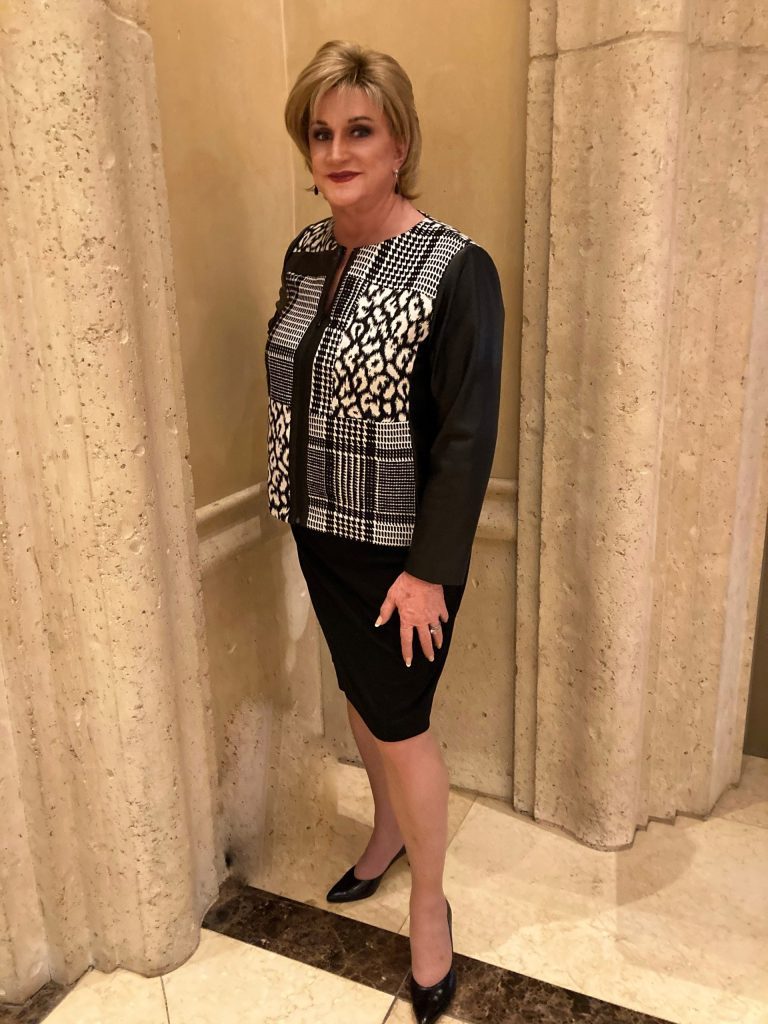 Ashley joined me for Saturday night at the Cut steakhouse in the Venetian, Sunday at Lavo in the Palazzo, then finally at Delmonico again at the Venetian. A pleasant enjoyable experience at all of them especially because they were somewhat slow and did not rush us.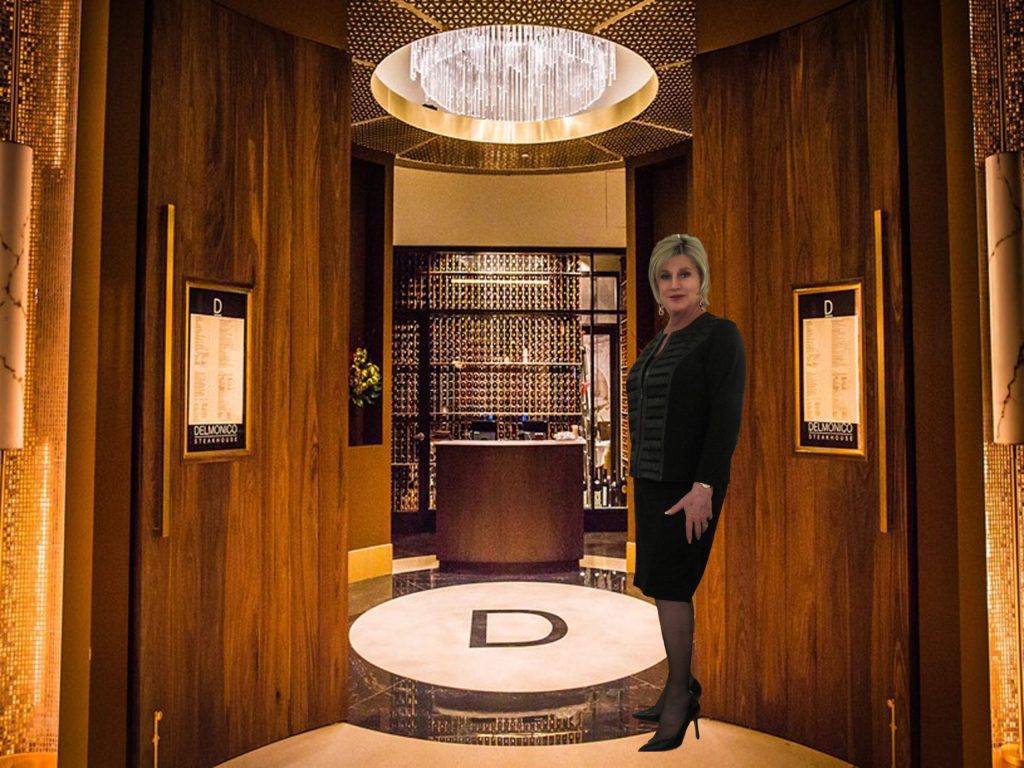 We invested several days shopping at the Fashion Show mall across from the resort and I personally
broke a record for spending. I spent less than $100.00 total for the two days not finding anything I liked.
A mature crossdresser in Las Vegas sometimes finds that over the years they have bought at least one of everything. That was not the case 20 years ago when a shopping trip to San Francisco required a tractor trailer rig to haul it all. People dressed much better in those days, so stores had tons of tailored suits (my fetish) each time I visited the selection was new.