DIVA Las Vegas 23 is done but the planning for DIVA24 will start as soon as the analysis of DIVA 23 is completed. There is a great deal of work that goes into putting the event on and Annie never stops working on it. Knowing what went well and fixing what didn't improves the event. Part of the analysis of DIVA 23 will be a polling of all the attendees getting their opinions on the event and especially the activities they partook in such as dinners or tours etc. The gurlz who attended will have an opportunity to offer their opinions on what they liked or did not like about the activity. Paulette and Micki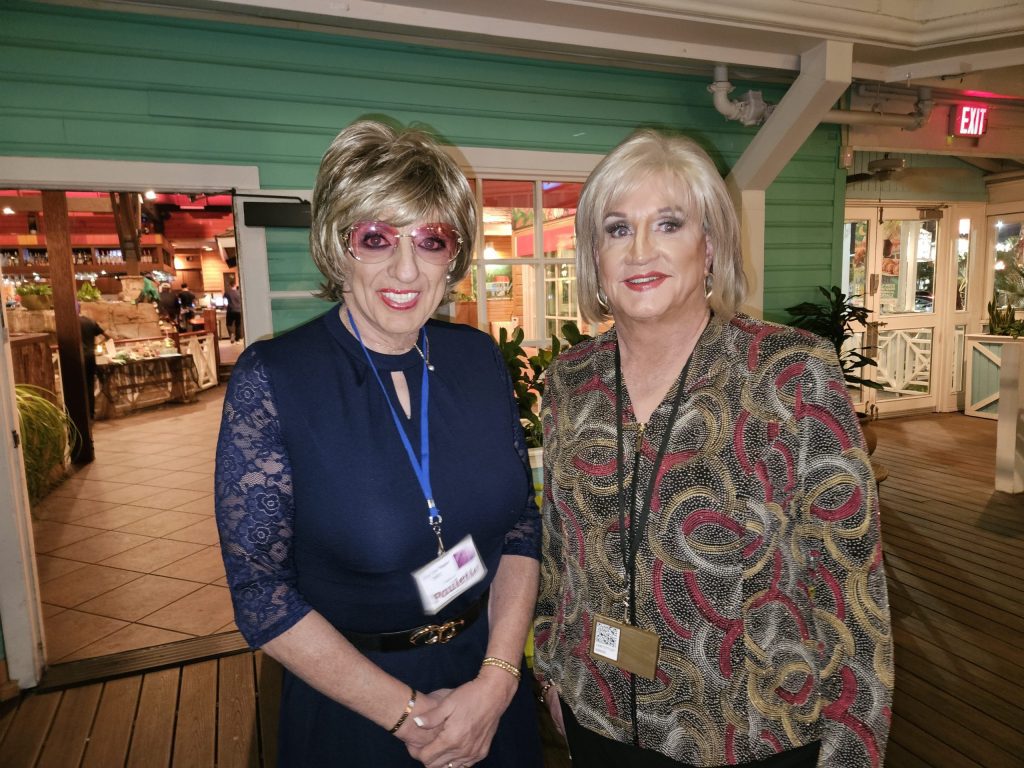 I was responsible coordinating two of the dinners with Paulette's help and 4 quiet informal gatherings after dinner this year. I think everyone had a good time at Oscar's Steakhouse and Ruth's Chris Steakhouse but I will know once the all of the analysis is complete. The quiet informal gathering analysis is something I will be particularly interested in hearing about.
The quiet informal gathering is a designated place for attendees to go that does not have loud music so you can talk and get to know each other. It is held after dinner usually at 9 or 10 o'clock at various places. Monday night it was held at the Whisky Licker up bar downtown because most events were downtown that day. Tuesday, Wednesday, and Thursday nights it was at the Lounge Bar in Harrah's Casino. I discovered the Lounge earlier this year when looking for a happy hour location before the Ruth's Chris dinner. Ruth's has the bar setup to serve dinners to single folks so happy hour does not work. The Lounge was located just steps from the Ruth's Chris elevator so it was perfect for the happy hour that night. It's comfortable padded chairs and sofas were perfect instead of steel stools or stackable chairs. It was also right next door to the LINQ Hotel where DIVA was based so convenient for all attendees so we had it there every night. Based on the turnout I think it will be the quiet informal gathering spot next year also and for years to come.
The Oscar's dinner consisted mainly of some of Confident "U" ladies or Paulette's Posse I call them. Linda (hiding) and I are the exceptions at the table we had for 9.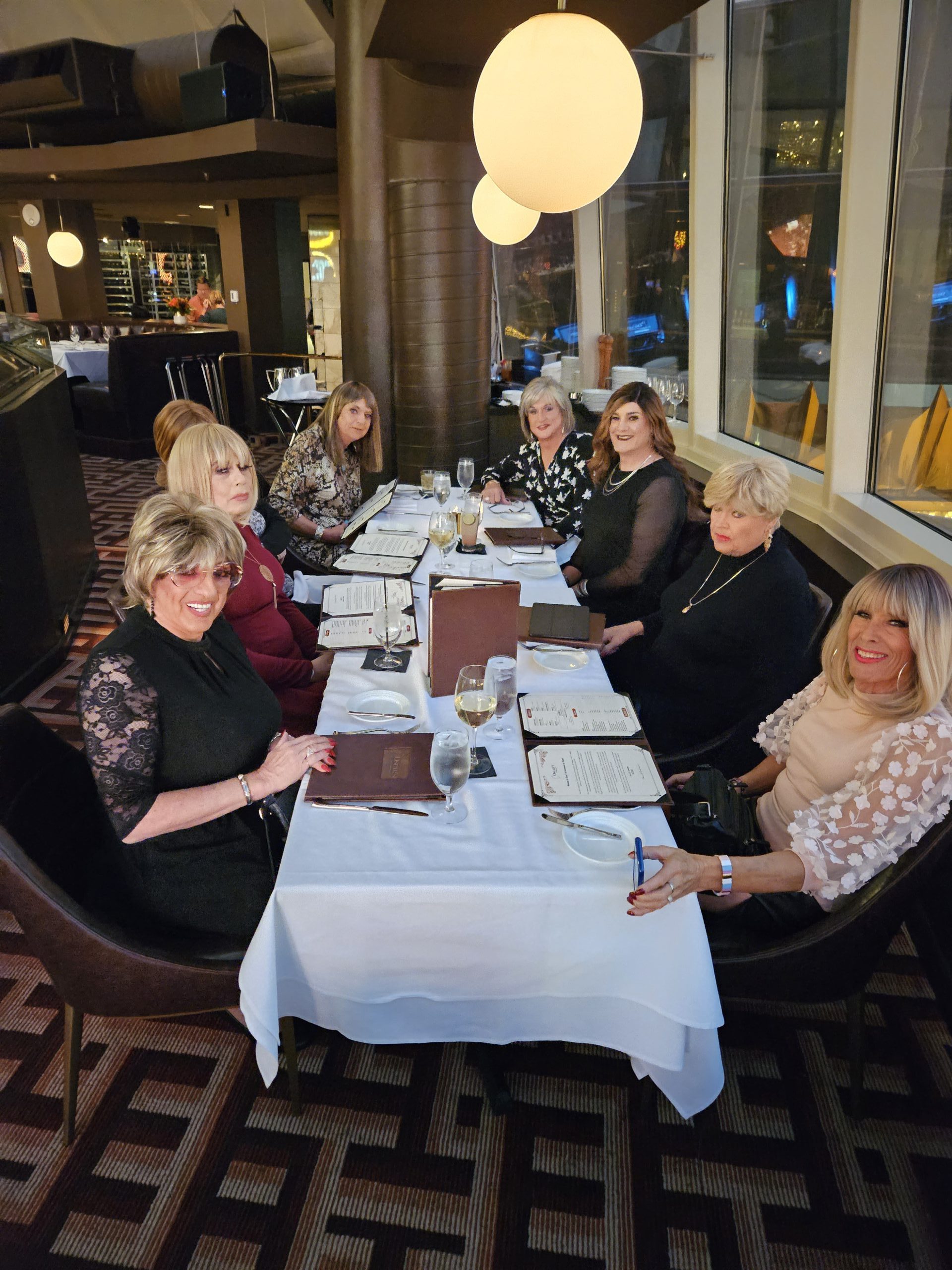 The Ruth's Chris dinner was much bigger at 23 people with the Confident "U" Paulette's Posse growing by two people for a total of 8 ladies. The Rose City "T" Girls also made a big showing with 7 ladies the balance were made up from single ladies making new friends. We made a big splash with the restaurant being such a big group which extends beyond the lady in Orange by the column.
The final nights dinner was at Virgil's BBQ at the LINQ Hotel where I was just a diner because someone else was coordinating the dinner. Most of the Paulette's Posse was there along with myself and about 5 ladies from Canada which made a very nice evening. The Canadian Ladies were from all over from British Columbia to Ontario.
I'm thinking the Micki Finn Road Show needs to look at Vancouver for a possible crossdressing adventure.