The Crossdresser Closet is a widely used term for a crossdresser who does not leave the house when dressed as a woman. I think we all pretty much start out that way but over the years spread our wings and ventured out into the world. Sadly, that's not the case with everyone as many crossdressers say they are in the closet. I recently joined Crossdresser Heaven and was shocked at the number of members many of whom are married that say they are in the closet. In many cases they are married which if the wife does not know is probably part of the reason they are not out and about dressed.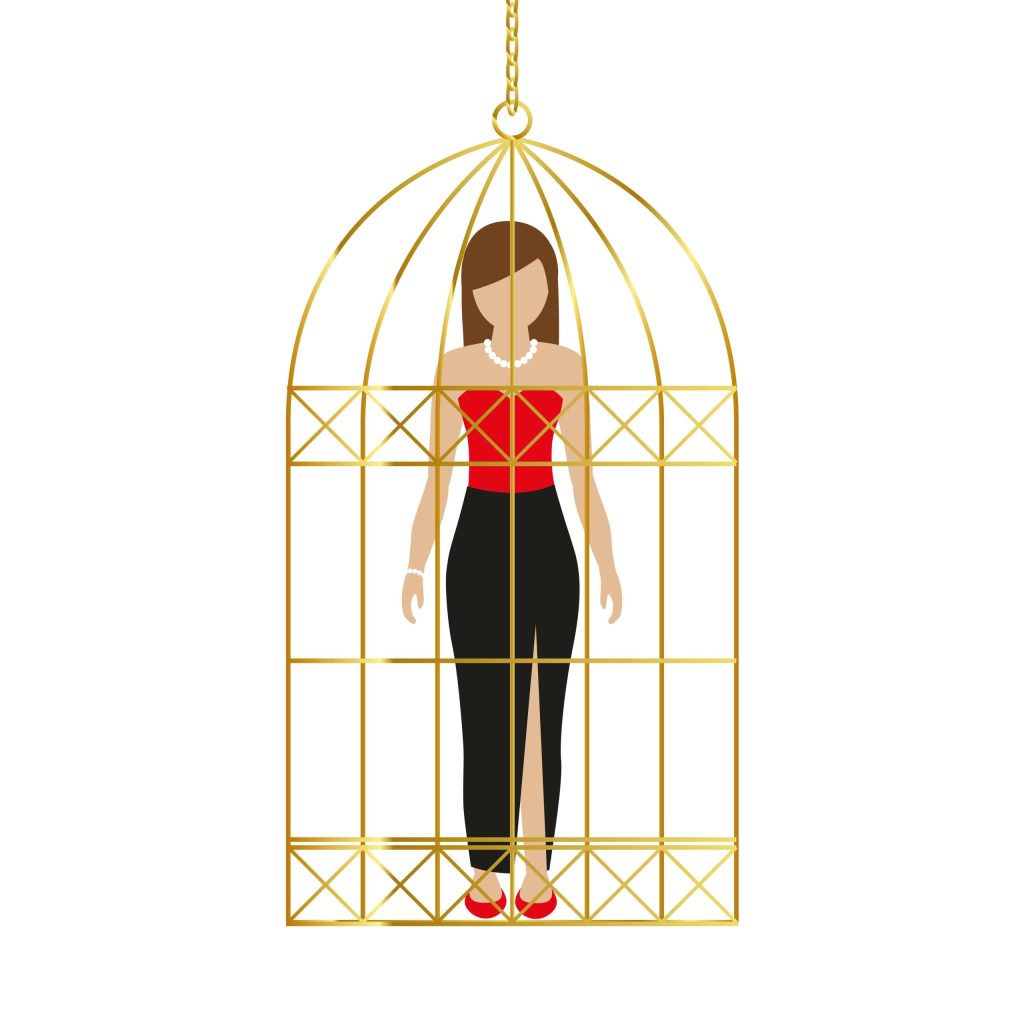 The Crossdresser Closet they put themselves in sounds more like a cage or jail cell in which, they locked themselves. It is a pity that in the 21st century with all of the freedoms now enjoyed by crossdressers and others who dress as women for whatever reason, some are still in a cage. Things are so much better now for crossdressers than in the early 1980's and before that when you could go to jail for being dressed as a woman. Even if you were just sitting in your car talking with a friend you were guilty of female impersonation and could be arrested.
Possibly they opt for the Crossdresser Closet/Cage/Jail Cell because they don't PASS and think it is a requirement for a guy going out dressed as a woman. If so that is a pity because in reality most crossdressers DO NOT PASS! There are many little TELLS crossdressers exhibit that they are unaware of that people pick up on. These are in addition to the physical attributes like height, weight, foot size, hand size, finger size, voice and on and on.
I think most of us would agree that if we examine our initial attraction to women's clothes passing was not even on our radar. It was about seeing yourself dressed as a woman and the FEELINGS you experienced from the garments. The FEELINGS are still there for all of us its just that some have taken those FEELINGS and enhanced them with public adventures. They have found a way to leave their Crossdresser Closet and get dressed going out and combining the thrill of dressing in public with the FEELINGS they have always known.
I don't recall anyone talking about how much fun and satisfying the Crossdresser Closet is. In truth I really believe they would really enjoy the comradery of meeting other crossdressers much like them. Some more advanced and some less but all experiencing the same FEELING. Once you forget about the unattainable goal of PASSING you can focus on the attainable goal of FEELING pretty.
When you make the commitment that you are going to do it then it's a question of where? The best place to start is signing up for a crossdresser event which are scattered around the USA at different times of the year. You don't have to stay the whole week and you won't be the only one who never leaves the hotel. We all started with baby steps, and you should slowly take baby steps until you are comfortable with the next. Some events have helpers available to show you are around and answer questions. If not, there are online places like Crossdresser heaven where you can get help.
You will find some links to a few of the events on my previous post CROSSDRESSER SOCIALIZING.
Sadly, I understand that for many valid reasons some will never leave the house and it works for them. This post is not intended as a criticism of them but rather an encouragement to take another look at what is available out there.