Ladylike Feminine curves are easy now days because there are many products out there to choose from and of course I have a favorite.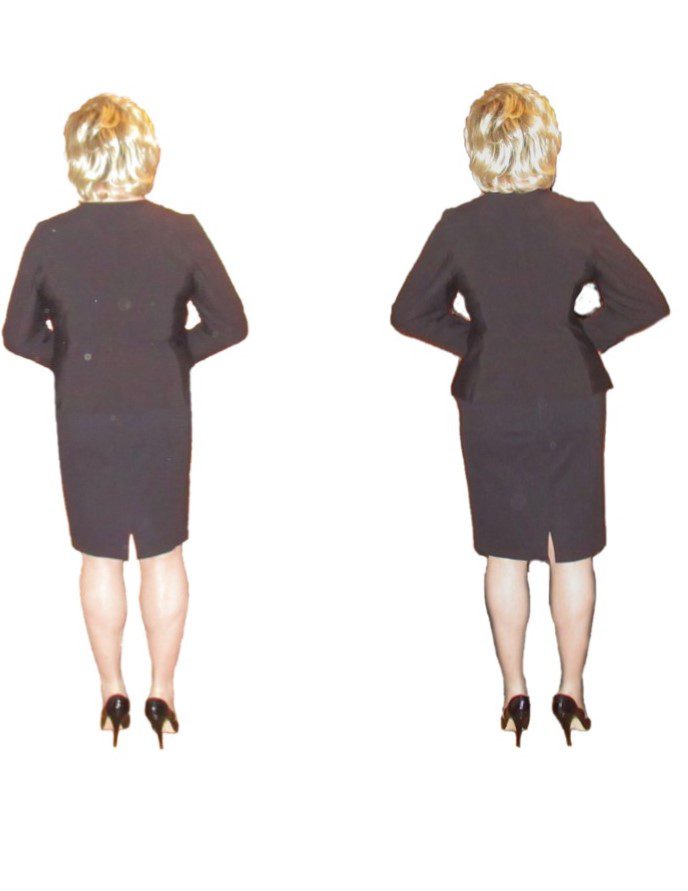 Vintage Micki Finn
The Pads
I use gel pads by Classic Curves International made by my old friend Espy Lopez. Gel pads are heavier than the foam pads but are far better and more realistic. They give you that ladylike feminine curve's and are very durable, and I have had mine of 25 years.
People make the mistake of lifting them up and then thinking they are heavy and will slide down. They think you will need to pull them up all night. I can tell you that I have never had one issue with them moving at all wearing them day and night.
LADYLIKE FEMININE CURVES
Wearing either Spanx or some other shaper and sometimes panty hose over my pads works best for me. I insert the pads inside positioning them where I want them. Then I wear an all-in-one shaping slip from Magisculpt that has the bra-built in.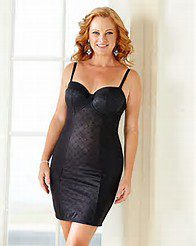 I crisscross the straps so that they don't slide down all night. Turning the garment inside out before putting it on works best. Wearing the pads in my pantyhose I hold the slip upside down and inside out with the bra in front just above my toes. Holding on to the hem I step in and pull it up my legs to about mid-thigh. I then pull the bra portion over the hem making the garment right side in. Using the bra straps to pull it all the way up sliding my arms through them like the picture above. The shaping slip maintains constant horizontal pressure on the pads keeping them exactly where you put them. You can adjust the pads if needed to have a smooth ladylike feminine curve's. I am not even aware I have them on.
Because the slip extends down your leg to upper thigh and the material is rigid enough that it eliminates your boy bulge up front. That gives you even more ladylike feminine curve's.
When I wear pants, I just roll up the slip enough to get them on and work the boy bulge problem another way in necessary.
Gel pads are more expensive at about $300.00 a set but if I divide that by 15 years the cost me $20.00 per year.
Breast Forms
For my breasts I use the tear drop breast form from Supergel Products which are made from a similar gel material to the hip pads. They are very reasonably priced around $100.00 per pair because you are buying from the manufacturer.