My goal has never been to pass but rather be seen as a stylish crossdressser and accepted for that. My drive to crossdress has never been about blending but rather dedicated to dressing up not down. Growing up seeing women dressed elegantly in dresses and high heels with hosiery of course gave me my challenges. Last week I went with my BFF Ashley to one of our favorite restaurants in Orange County California where we are always very well received. Not trying to fool anybody pays off and I believe we are seen as stylish crossdresser's.
When it was time for us to leave Ashley led off but I dropped my napkin on the floor and stooped down to pick it up. When I stood I was looking at a couple were seated across from us so I smiled then the gentleman complimented me on my looks and said my jewelry was beautiful. I thanked him (in my male voice) and he did not react so I did not pass. Given his compliments and lack of shock I think he knew all along but wanted to compliment a stylish crossdresser. Mission accomplished for me!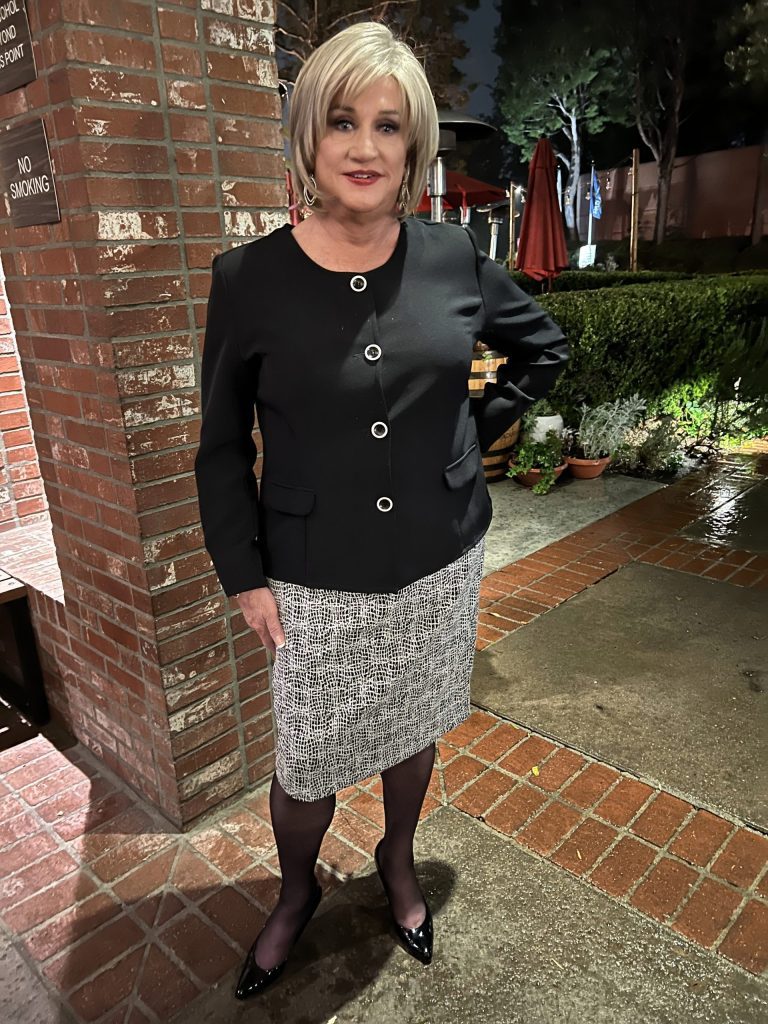 Saturday night was at one of our usual haunts that I had to put together on short notice. It's comfortable for us and they comfortable with a stylish crossdresser hanging out there. I originally had a new spot reserved that I discovered a few months back but they called me and cancelled saying they were remodeling? It was kind of weird so I thought maybe they saw chicladies.org on my e-mail and didn't want us there. If so their loss because it was a chance to meet not just one elegant stylish crossdresser but two.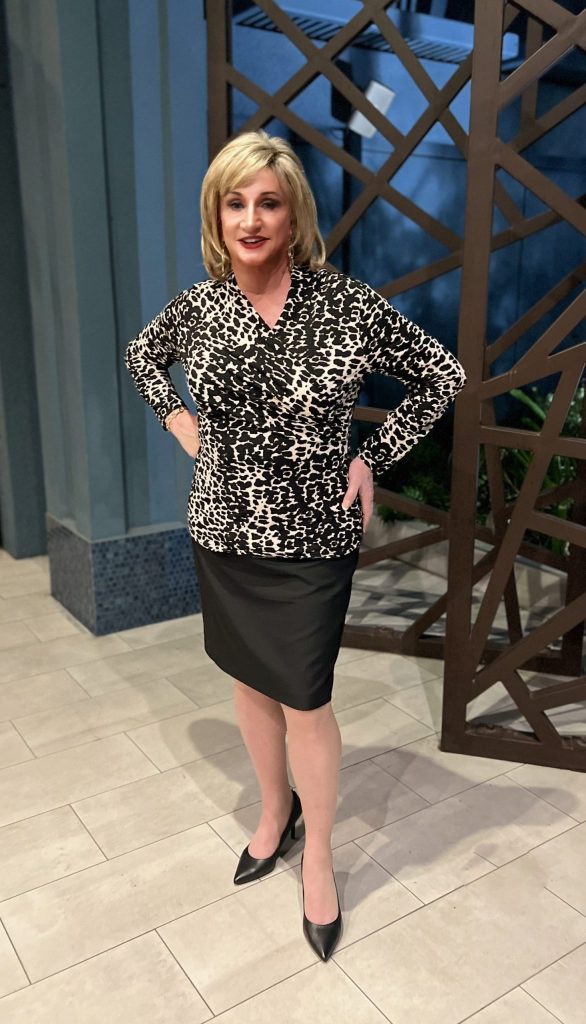 I fell in love with the top I am wearing in the picture above because of the pattern along with the fit. I know I achieved the stylish crossdresser goal again because I received several compliments on it. I have one in solid black also which I like even better because it goes with so many outfits.
ENJOY!