Crossdresser makeovers are popular with some of us while others either lack interest or don't know how to go about finding someone to do it. From time to time I get requests from my readers looking for a crossdresser makeover and I have very few resources to give them. I attended DIVA Las Vegas last OctoberDIVA LAS VEGAS 2022 DAY1 and found a new resource in town called N2 The Looking Glass run by Stephanie Danderson. There is another crossdresser makeover service in town which I have been to years ago. I plan on stopping by there on my next trip to Las Vegas and will review it afterward.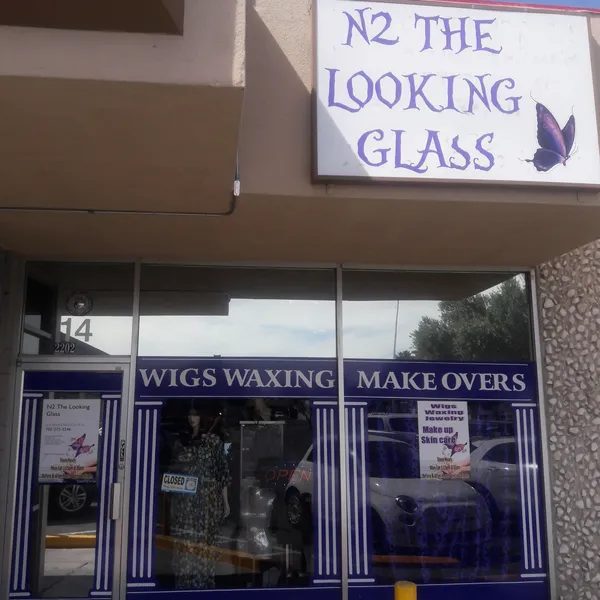 N2 The Looking Glass does complete male to female crossdresser makeover, waxing, wigs, and jewelry. She is a licensed aesthetician and makeup artists and what sets her apart from others is her years of being a DRAG performer. She has performed in Las Vegas in addition to other cities. We had a nice talk about all things in the world of crossdressing and happened on familiar ground when she mentioned performing at the famous Queen Mary Show Lounge in California. That was the first place that I ever saw a man in DRAG. It was also when I learned there was a label for me. I was a Transvestite and everyone used TV for short but by the early 1970's Crossdresser became the label of choice. It was long before Stephanie performed there but she filled me in on some history I was unaware of.  I found her very knowledgeable about the club and what went on there.
Looking at her website I was very impressed withher skills and the results of the crossdresser makeovers she performs. She has many YouTube videos of her work which you can see from her website. Everything from show girl to conservative, elegant woman, to Halloween monster. I have had a couple of crossdresser makeovers years ago and had some makeovers at the MAC or Laura Mercier counters that I was happy with. The big difference between the two types of makeovers is the background knowledge that you get from a male who has studied making a guy look like a woman. If they have a DRAG background it adds a great deal more knowledge than the ladies at the cosmetic counter have.
I will be adding a link on this site and recommend Stephanie without any hesitation based on what I have seen. If you are thinking about getting some help with your look and would consider getting a crossdresser makeover from her. I would recommend traveling to Las Vegas and spend a couple of days making an outing of it. There are hotels for every budget and Stephanie is located just west of downtown. Stephanie can also tell you where to go and more importantly where not to go.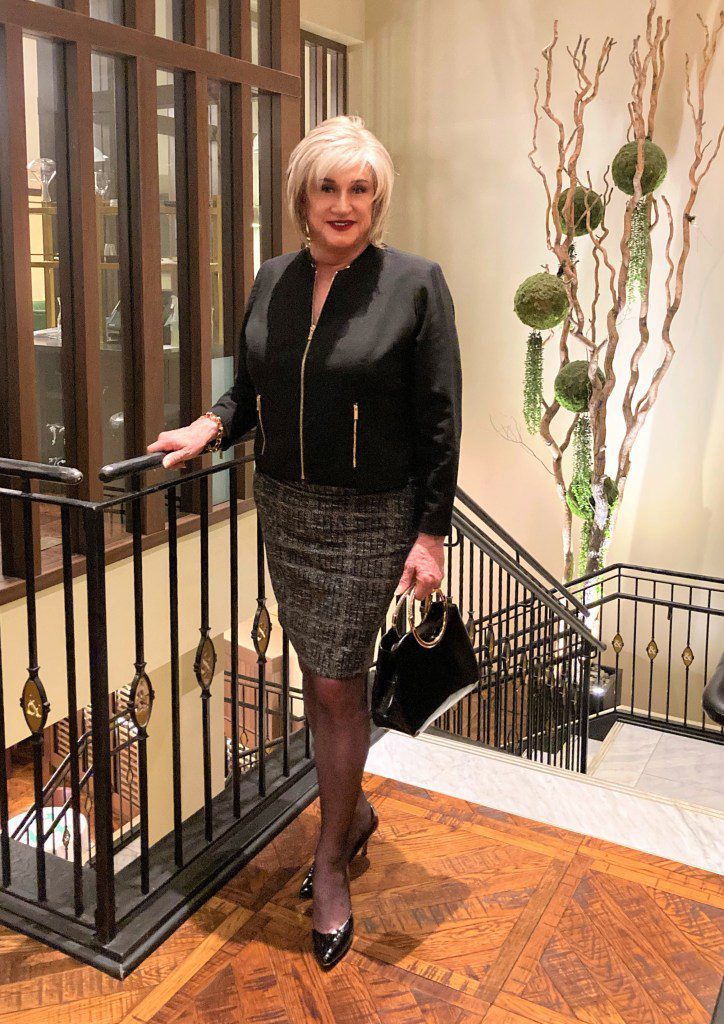 Day two I went to a favorite place that I could walk to for dinner at the venetian next door tot he Palazzo where i was staying. I got a table in the bar area of Smith & Wollensky and tried the chocolate and coffee rubbed Filet Mignon on a bed of crispy onions. I ordered their hash brown potatoes to go along with the steak which was awesome. 
Enjoy,