Crossdressing Xmas is something all the gurlz in our club look forward to all year long. This year was no exception and we gathered in our official club hotel the Long Beach Marriott Renaissance.
For most of the club the Crossdressing Xmas fun starts on the Friday night before the official party on Saturday. Some of us met in the lobby early for cocktails while I held court on my throne. Everyone went into shock when they saw me in the blue dress which is not usual for me. I like to think of Friday night as our classy dress up night. Both the color and the dress are not my typical style. My wife is constantly looking for different colors for me but did not pick these items.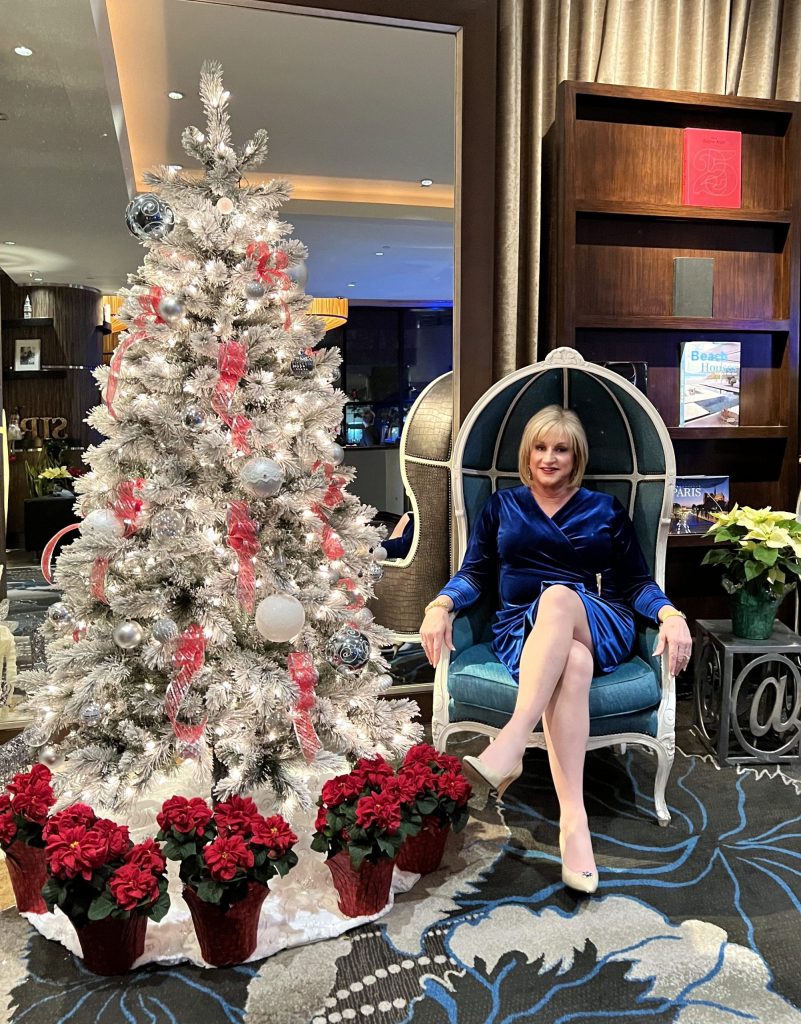 Thank God no kids tried to sit on my lap but if the dress were red it might have been a problem!
The annual Crossdressing Xmas Friday B4 group soon moved on the the restaurant which was packed with office party people. I am fortunate that the owner is a friend and was able to make room for us on short notice. We had a great table in the wine room which was cozy. With a full house many of the servers were former employees who have moved on but, filling in for the busy night. Lots of hugs and smiles when we all saw each other.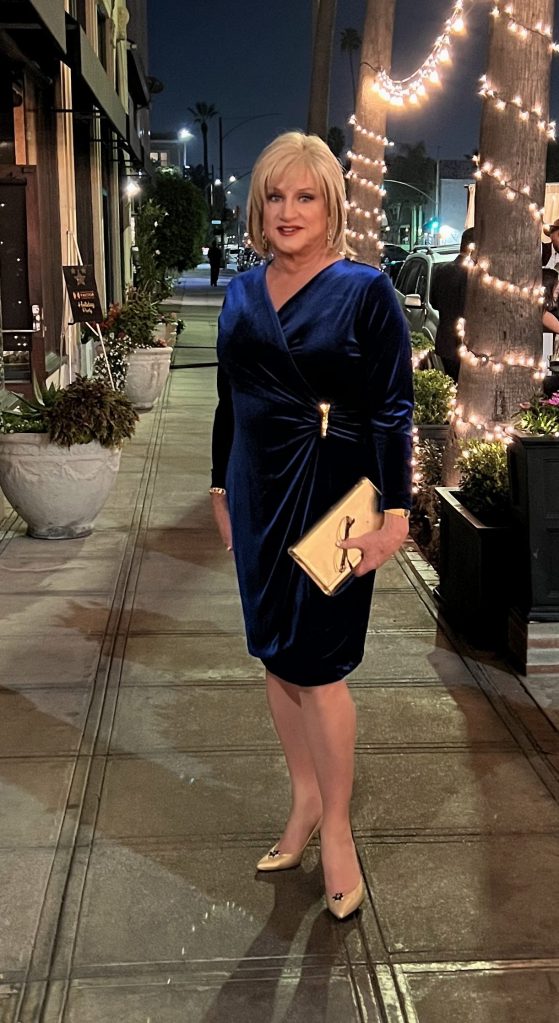 I received a lot of compliments on my dress and also my shoe jewelry which is a favorite of mine for dressy occasions.
Blue and clear crystal shoe clips from Amazon of course.
Saturday night was our CLUB Crossdressing Xmas Party and we went all out again this year complete with a harpist playing in the background. Even though we only had about 25 wives and crossdressers we reserved the large private room downstairs. It was the same room we had last year on the special deal and everyone wanted it again. We had our own bartender along with a server passing hor's d oeuvres before dinner. Of course there was a ton of picture taking going on especially in front of the Christmas tree.
The club Christmas party has become more formal as members get the urge to kick things up a notch. I think of it as a once a year night of elegance where we can indulge our fantasy of being an elegant lady. To think I once told my BFF Ashley I did not get the big deal of wearing a gown. Her response was "have you ever done it" I did but it wasn't for a crossdresser Xmas. That said I have never missed an opportunity since.
My gown was a great find on sale from Dillard's last summer and was normally around $300.00. I think I paid $59.00 for it which was why I took a chance on it being non returnable. Once again all of my fellow CHIC members were in shock that I wore a red gown.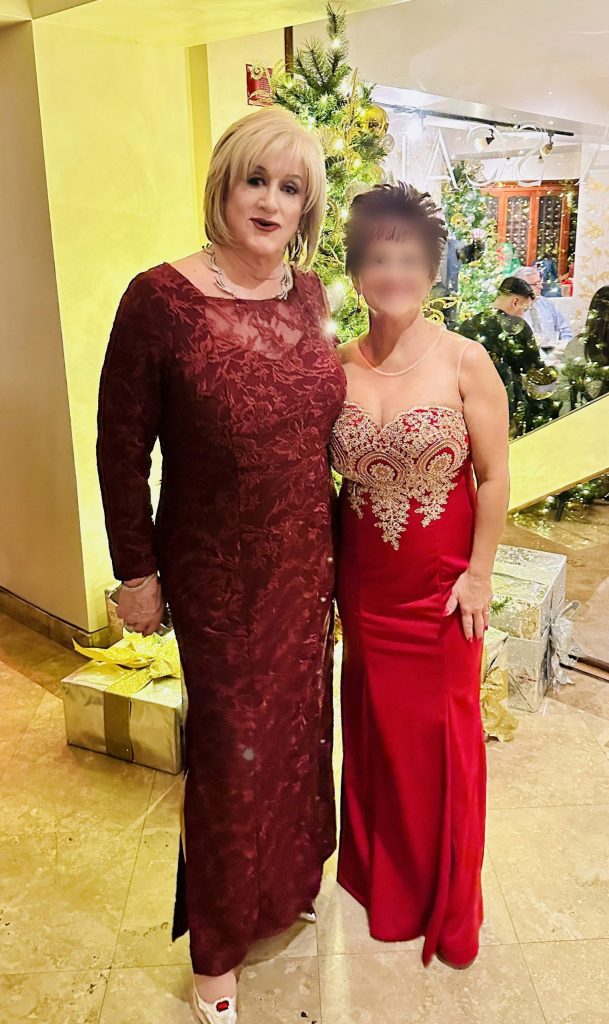 There were quite a few others in red also which was perfect for a crossdressing Xmas party. The ruby shoe clips were also a big hit with the gurlz. Once again from Amazon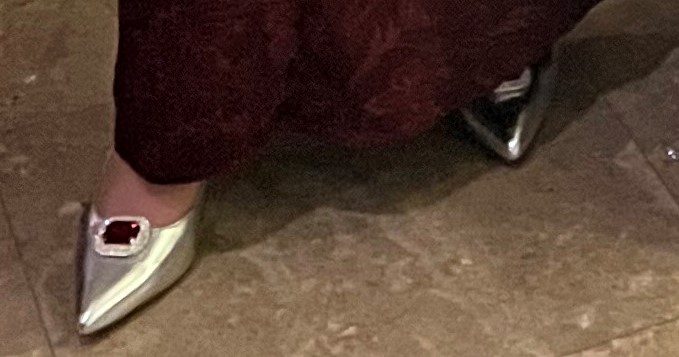 I ate too little, drank too much but had a glorious time with my CHIC friends and wives. We are already planning next years bash.
Merry Crossdresser Xmas and Happy new Year to you all!